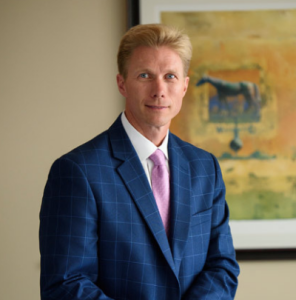 Were you in an accident with a large commercial truck and suffered injuries or other consequences as a result? The Lexington truck accident lawyers at Minner Vines Moncus Injury Lawyers are well aware of how devastating a crash can be. Call today our Lexington personal injury lawyers at (859) 550-2900.
You may be entitled to recover compensation from the truck driver, their company, or another involved entity.
There are few things as intimidating to a driver as traveling beside a barreling 80,000 pound 18-wheeler. One small mistake by the truck driver can mean a serious accident – or worse. With commercial trucks often weighing 20-30 times as much as a passenger car, the likelihood of suffering a catastrophic injury is, unfortunately, very high.
Do NOT feel intimidated by large trucking companies and their disreputable legal team. Our Lexington injury lawyers have the knowledge and experience to handle your case quickly and efficiently.
We are ready to hear your story. or fill out our contact form, and one of our dedicated team members will get back to you shortly.
Why Hire a Lawyer to Handle Your Semi-Truck Accident Claim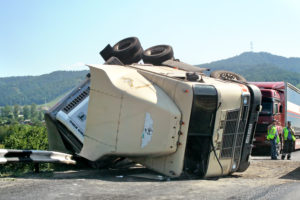 Truck accidents are substantially different from "regular" car accidents. Issues of causation, multiple parties being involved, and insurance policies can make commercial truck collisions extremely complicated to understand.
That's why it is so important that you seek out legal guidance from experienced commercial truck accident lawyers. At Minner Vines Moncus Injury Lawyers, we understand these major differences and can work to ensure that you obtain fair compensation for your pain and suffering. We will take over communicating with the insurance companies for you so that you don't have to negotiate with a less-than-cooperative company while trying to heal from the consequences of the car accident. Since these cases are more complex than other collisions, a lawyer can benefit you immensely.
Several factors that set commercial truck accidents apart from regular car accidents include:
Serious Injuries – Because of the sheer size of 18-wheelers, crashes tend to be much more severe and injuries much more serious. Life-altering injuries often take place in large truck accidents, and so evidence for your claim must be effectively collected and thoroughly analyzed for value.
Major Property Damage – The damage caused by an 80,000-pound semi-truck colliding into a small passenger vehicle can be outstanding. Your vehicle is likely to be totaled or in a state of difficult repair.
Multiple Parties Involved – While it may seem that the driver of the semi-truck is solely to blame for your accident, the truth is that multiple parties may be partially responsible for the accident. Alongside the driver, the owner of the commercial truck, manufacturers involved in building the truck, and even inspectors may all be liable.
Complex Insurance Policies – Trucking companies often have multiple insurance policies, which can make securing the recovery that is owed to you challenging. Unfortunately, these insurance companies may also attempt to divert fault and push liability for the accident on you.
Minner Vines Moncus Injury Lawyers is the Lexington truck accident attorneys you need to get the results you deserve. Contact us today at (859) 550-2900 or fill out our contact form.
When you choose to work with the lawyers at Minner Vines Moncus Injury Lawyers, you can trust that you are getting experienced and savvy attorneys who know exactly how to handle a large commercial truck accident. For decades, our firm has been helping personal injury victims across the country recover the award they need to get on with their lives, especially after suffering an injury because of someone else's negligence.
We are ready to fight to get you the maximum compensation.
Steps to Take After a Truck Accident
After being involved in a large commercial truck accident in Lexington, you may be too injured to move. In that case, you will need someone else to call 9-1-1. First responders should arrive on the scene quickly to treat your injuries and, if necessary, transport you to the nearest hospital. If possible, you want to get photos of the accident scene. If you personally cannot do this, ask for help from a witness or another passenger in the vehicle.
No matter what, your first priority should be to focus on healing from this traumatic event. While you recover, consider contacting a truck accident lawyer who can help you with the case.
What Does an Accident Investigation Look Like?
Once you contact first responders about the accident, the police will also come to the scene to investigate the incident and file their official report. If there were any tragic fatalities, their investigation could take several hours to complete. They will examine the vehicles, get any witness statements, and decide from there who was at fault for the collision.
Getting the legal guidance of a qualified personal injury attorney is vital to developing a strong case. The dedicated team at Minner Vines Moncus Injury Lawyers will work day and night to collect the evidence necessary to prove your claim.
We will get to work immediately, securing and analyzing evidence that will include:
Your Vehicle – Your vehicle is going to be one of the strongest submissions of evidence in your claim. It is extremely imperative that it remains in the condition it was in after the accident occurred. Do NOT get your vehicle fixed during the claims process.
Inspection Reports – Inspections are important as they ensure that the commercial truck involved in the accident was in an operable condition. Missing an inspection can be considered negligence.
Maintenance Logs – Basic maintenance must be performed and reported before a commercial truck hits the road. If these records indicate that the truck was not in good shape, then this information can help to validate your claim.
Cargo Logs – Cargo logs indicate how much weight in cargo the commercial truck had while in transit. A semi-truck with a trailer carrying more cargo than it should place an excess burden on the brake system, which can lead to failure.
Alcohol and Drug Testing Results – Trucking companies may conduct random alcohol or drug tests to ensure that their drivers are driving sober. In most cases, the semi-truck driver may be tested AFTER an accident as well.
Any Other Important Information – This could be any particular information about the driver, the trucking company, and its protocols and procedures, or any additional information about the accident.
We don't expect your trust. We earn it. Contact Minner Vines Moncus Injury Lawyers today at (859) 279-0561 or fill out our contact form if you have been involved in an accident with a commercial truck.
What Are the Damages Available for Injuries?
Our Lexington truck accident attorneys understand how to build a successful case. Working with a team of legal specialists, medical professionals, crash reconstruction experts, and others, we can help to recover compensation for:
Medical costs (past and ongoing)
Lost wages
Mental pain
Financial damages
Should you, unfortunately, suffer the loss of a loved one as a result of a semi-truck accident, family members may be eligible to receive compensation that includes:
Recovery for loss of wages and future earnings of the decedent
Recovery for loss of benefits of the deceased
Recovery for loss of companionship
Recovery from mental anguish
Recovery of punitive damages
Recovery for medical expenses
Compensation for funeral expenses
Recovery from pain and suffering
Recovery for loss of consortium
Please be aware that signing any forms or accepting a settlement from the responsible party's insurer before filing a wrongful death claim may release the responsible party from future liability.
Most Common Causes of Truck Accidents
Our Lexington personal injury attorneys can help determine the cause of your accident as well as uncover who the at-fault party is. Some of the common causes that can contribute to a semi-truck accident include but are not limited to:
So what are the most common causes of these truck accidents? The Kentucky Department of Transportation conducted research on this topic in 2020. Their research showed that the likeliest cause of truck collisions were insecure loads and problems with tires. During 2020, insecure cargo loads caused 134 collisions, while tire issues caused 105. Brake defects and defective tow hitches are also common causes of collisions, resulting in 77 and 35 crashes in 2020, respectively.
You will probably not be surprised to learn that most of the deadliest crashes involving trucks occur on Kentucky's busiest highways. There are about a dozen fatalities each on interstates 75, 64, and 65 a year, as well as on U.S. 62. On Interstate 71 only five deaths a year occur on average.
Most Common Types of Truck Accidents
The Lexington truck accident attorneys at Minner Vines Moncus Injury Lawyers have a wide range of experiences and capabilities to handle your unique case. We are able to pursue compensation for your claim if you have been involved in an accident involving:
A big rig, also known as a semi, semi-truck, tractor-trailer, or an 18-wheeler
Delivery vans used by businesses to transport goods
Common Injuries Suffered from Truck Accidents
When loaded to capacity, 18-wheelers can weigh as much as 80,000 pounds. On the other hand, most traditional passenger vehicles weigh only 3,000 to 4,000 pounds. This difference in size creates a significant risk of severe injury or even death.
Some of the most common injuries victims of truck accidents suffer include:
Cuts and lacerations: Depending on the severity of these injuries, you may need to go to the hospital for stitches and other medical treatment. Leaving them untreated increases your risk of infection and lifelong scarring.
Burns: The severity of burns can vary. It is advised to get burns treated as soon as possible, especially second- and third-degree burns.
Broken bones: A broken arm, leg, rib, or other bone can be incredibly painful and will need to be set and placed in a cast to fully heal. If the break is bad, it may require surgical repair.
Neck and back injuries: Often, neck and back injuries can cause further complications. If your neck is injured, it's best not to move until first responders arrive to stabilize you. Unless you are in direct danger, try to stay still.
Torso and rib injuries: A broken rib could puncture one of your lungs or cause further injury. A punctured lung may require surgery, while any other injuries within your torso may need to be treated quickly.
Spinal cord injuries: Unfortunately, the effects of a spinal cord injury are usually lifelong and permanent. Depending on where the injury is located along your spine, you may experience partial or full paralysis.
Head and brain injuries: Concussions or traumatic brain injuries may also cause lifelong issues and could require rehabilitation or other long-term treatments that will end up costing a lot of money over many years.
Internal injuries: With an internal injury, you may not even recognize it until you get to the hospital. Organs can be damaged, or you could be bleeding internally. Even if you have no external injuries, you still need to seek medical treatment after a truck accident.
Amputated limbs and extremities: The accident may be so traumatic that your arm or leg is injured beyond repair, which may lead doctors to amputate a limb in order to save your life.
Wrongful death: If you lose a loved one as a result of a trucking accident, there is nothing that can replace them in your life. But that death could have been prevented, and due to someone else's negligence, you may be able to recover compensation for their death.
Being involved in a semi-truck accident can turn your life upside down. But there is hope at the end of the tunnel. Let Minner Vines Moncus Injury Lawyers deliver it.
Contact us today at (859) 550-2900 or fill out our contact form to begin the process of recovery.
What Is the Cost of a Truck Accident Lawyer?
After a truck accident, you may wonder if hiring a lawyer is worth the cost. That's your decision, but you should understand that the insurance company will likely offer you a very low settlement for the accident. This settlement generally won't even cover the complete cost of medical treatments, leaving you to bear that financial burden.
Hiring a personal injury attorney will not cost you any money until we win your case. Most truck accident lawyers work on a contingency-fee basis, which means they will only charge you an agreed-upon percentage of your total winnings. In other words, if you do not win your case, then that lawyer does not get any money from you.
Lexington Truck Accident Statistics
In 2021, according to the Kentucky State Police, there were 369 accidents in Lexington, KY involving a commercial vehicle or truck as of data available in late October.
Throughout Kentucky, 5,657 of the 101,407 total collisions reported as of October 2021 involved a commercial vehicle.
Preliminary data from the Federal Motor Carrier Safety Administration indicate that 1,334 large trucks were involved in crashes causing injury or death in Kentucky through May 31, 2021.
The Kentucky Office of Highway Safety reported that 85 of the 744 fatalities throughout the Commonwealth in 2022 involved trucks or commercial vehicles.
Truck Accident Lawsuits in Lexington
You should file a lawsuit in Lexington before a year's time has passed from the accident. You will need to compile all your medical bills, property damage costs, and more so that you can file all pertinent documents. If you choose to hire a lawyer, they'll handle all of this for you.
The next step involves negotiating with the other party or parties' insurance companies. They'll look over your claim and begin negotiating with your lawyer. Their first offer will likely be low, but your lawyer will fight for more. If they cannot come to agreeable terms during this phase, the case will go to trial before a judge and jury. They will then decide how much of an award you should receive.
Accidents Claims Process
When you file your initial accident claim, there will be several steps to follow throughout the process. First, you have to deal with the other party's insurance adjusters, who will examine the damage to your car.
The insurance company will then extend an initial offer to you, which will probably be low and not close to what you actually need. This is where your lawyer can step in and negotiate for you. Once you reach terms that everyone can agree on, the insurance company will issue you a check for your total award.
If your claim is denied by the insurance company for some reason, reach out to your lawyer immediately so they can contact them and work on your behalf to determine what happened and why they would try to deny your claim.
Experienced Truck Accident Attorneys When You Need Us Most
Don't put your hands in the life of just any law firm. Our attorneys have recovered over a billion dollars for our clients, so you can trust that Minner Vines Moncus Injury Lawyers, knows how to get the job done right. We work with many clients throughout Lexington to help them obtain the compensation they need and deserve to recover from injuries and get back to a normal life.
Contact Minner Vines Moncus Injury Lawyers today at (859) 550-2900 or fill out our contact form if you have been involved in a serious truck accident.
Our Lexington personal injury law firm also provides:
Lexington, KY Physical Therapist
BBN Physical Therapy Women's Health – 162 Old Todds Rd UNIT 240, Lexington, KY 40509
Bluegrass Orthopaedics – 3401 Yorkshire Medical Park, Lexington, KY 40509
Lexington Physical Therapy – 2700 Old Rosebud Rd #110, Lexington, KY 40509
Baptist Health Lexington Physical Therapy – 1051 Newtown Pike, Lexington, KY 40511
*Disclaimer – we do not endorse these companies or profit from having them listed on our website.
Lexington Truck Accident Testimonial