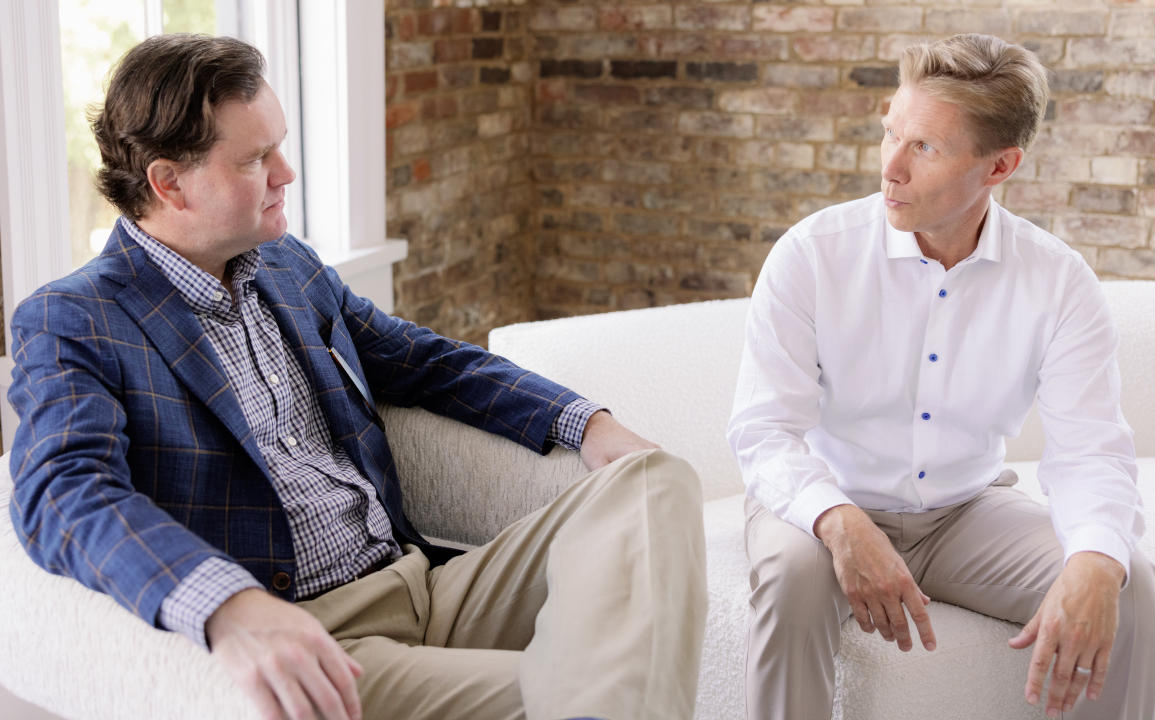 Contact the Lexington personal injury lawyers of Minner Vines Moncus Injury Lawyers to schedule a free consultation if you or a loved one have suffered a traumatic brain injury.
The Centers of Disease Control and Prevention (CDC) estimates that 1.5 million Americans suffer from the debilitating side effects of traumatic brain injuries (TBI) every year, with teenagers, young adults, and the elderly at the greatest risk of suffering an injury. The CDC also reports that as a result of these brain injuries:
Roughly 230,000 Americans are hospitalized and survive.
Another 50,000 people perish.
Approximately 80,000 to 90,000 people are affected by life-long disabilities.
If you have fallen victim to a brain injury due to the negligent actions of someone else, the Lexington brain injury attorneys at Minner Vines Moncus Injury Lawyers want to hear about your incident. The pathway to recovery can be challenging but we'll do everything in our power to help you begin piecing your life back together.
Contact Minner Vines Moncus Injury Lawyers brain injury attorneys today at (859) 550-2900 or fill out a contact form to schedule a consultation.
How Minner Vines Moncus Injury Lawyers Can Help You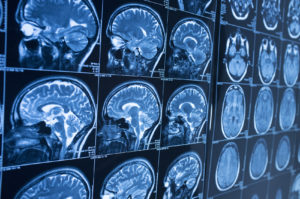 When you reach out to Minner Vines Moncus Injury Lawyers, you are not only getting an experienced Lexington personal injury attorney, you are also getting a compassionate ear who will listen to your traumatic story and devise the strongest case so that you can obtain the compensation you need to find some peace in your life.
Our attorneys will gladly answer any questions you may have regarding your case and explain what legal rights and options you have moving forward in the simplest of terms. We will be with you every step of the way.
We work hard to earn your trust and our investigation will begin immediately to find out how your traumatic brain injury occurred. We will uncover who will be held liable for your suffering, and with an arsenal of Lexington medical professionals and accident reconstruction experts at our beck and call, you can rest easy knowing that your case is being handled by professionals determined to win the compensation you need to properly recover.
Symptoms of a Brain Injury
First, and most importantly, you NEED to seek out medical attention for any head injury, even if you believe that it was a "small" incident and feel perfectly fine. Some symptoms of brain injuries may not manifest until days after your accident occurred, sometimes even months after the fact.
If you have suffered a concussion or head injury, and are feeling any of the following symptoms, seek out medical care immediately:
Headaches
Vision problems
Ringing in ears (tinnitus)
Nausea
Problems with sleeping
Physical weakness
Problems with balance
Convulsions/seizures
Slurred speech
Sweating
Deep cut or laceration on the scalp
Sensitivity to light and noise
Changes to sleep patterns
It's important to note that not all symptoms are tied to physical signs, oftentimes, TBIS may cause behavioral problems such as:
Confusion
Irritability
Aggressiveness
Changes in temperament
Issues with memory
Poor or erratic judgment
Difficulties with social skills
Problem-solving issues
It can be even more challenging uncovering whether or not your child has suffered a brain injury, especially when they are still young and not able to communicate how they are feeling. Signs that your child may be suffering from a traumatic brain injury include:
Won't stop crying
Fussy and becomes hard to console
Vomits several times
Does not wake up easily
Is not walking, talking, or eating normally
Bleeding or clear fluid from the nose, ear, or mouth
Parents should trust their instincts when it comes to determining if their child has suffered a TBI. If your child shows any of the signs mentioned above, call a pediatrician or 911 immediately.
An individual who sustains a TBI may suffer from long-lasting health and mental health issues including:
Blood vessel damage
Nerve damage
Personality or behavioral changes
Seizures
Hydrocephalus
A severely altered consciousness
Coma
Persistent vegetative state
Locked-in syndrome
Brain death
A traumatic brain injury can change your life or your loved one's life forever. Don't trust just any law firm to help you on your road to recovery.
Our reputation speaks for itself. Contact Minner Vines Moncus Injury Lawyers brain injury attorneys today at (859) 550-2900.
Categories of Traumatic Brain Injuries
TBIs are complicated injuries. Not everyone experiences the same symptoms, as many different factors can alter its effects, including:
The severity of the injury
The victim's age
The victim's gender
Genetics
How quickly medical attention was administered to the victim — if any at all
The National Institute of Neurological Disorders and Stroke has stated that TBIs are an acquired brain injury caused by sudden trauma. When it comes to determining the severity of a TBI, the United States uses the Glasgow Coma Scale (CGS), which classifies traumatic brain injuries into three categories:
Mild – Results in confusion, disorientation, and/or a loss of consciousness for a duration less than 30 minutes.
Moderate – A loss of consciousness in a duration lasting between 20 minutes to 6 hours.
Severe – A loss of consciousness over 6 hours.
It is important to remember, however, that the lasting effects an individual may undergo are not contingent upon the severity of his or her TBI. Someone that may have suffered from a severe TBI may be able to walk away without any lasting effects after they wake up, just as someone that suffered a mild TBI can endure life-long ailments.
Common Causes of Brain Injuries
A common misconception about TBIs is that the head must suffer a direct blow and the individual must undergo a loss of consciousness. The truth, however, is that a TBI can occur simply by jarring the head in one or more directions in a forceful manner.
When this happens, the brain shifts within its casing, knocking against the skull and damaging soft tissue in the process. In most cases, this is known as whiplash, a common injury that occurs during car accidents. While TBIs are a common injury in car accidents, they aren't exclusive to them.
Other common causes of brain injuries that we need to be aware of include:
Slip and Falls – Falls tend to be the cause of 40 percent of all TBIs.
Unintentional Trauma – This occurs when an individual is struck by — or against — an object.
Sports Accidents – TBIs can happen in contact sports like football, soccer, basketball, and in bicycling.
Violent Trauma – TBI can occur in situations with physical violence such as assault.
Combat Trauma – Military personnel often suffer TBIs as a result of blast trauma.
Work or Construction Site Accidents – Slip and falls at work contribute to 20 percent of work-related TBIs.
Motor Vehicle Accidents – This is the third common source of TBIs.
Pedestrian Accidents – According to the CDC, transportation-related accidents (involving motor vehicles, bicycles, pedestrians, and recreational vehicles) are the cause of 49 percent of all TBIs.
Let the experienced Lexington trial attorneys of Minner Vines Moncus Injury Lawyers help you develop a strong strategy to secure recovery for your brain injury. Schedule a free, no-obligation consultation today by contacting Minner Vines Moncus Injury Lawyers personal injury attorneys at (859) 550-2900 or fill out a contact form.
Compensation For Your Brain Injury
Once we speak with our medical and accident reconstruction experts about your particular case, our brain injury attorneys will get right to work devising a plan that will ensure you are awarded full and fair compensation. Your claim will take into account relevant information regarding your past, present, and future medical and personal care costs associated with your brain injury. We can help to recover damages for:
Medical treatment
Medication
Home modifications
Assistive devices
In-home personal assistance
Nursing care
Professional case management assistance
Lost wages and diminishing earning capacity
Disability
Damaged quality of life
Physical and mental pain and suffering
Shortened life expectancy
While this list of expenses is extensive, some of them may or may not be applicable to your particular case. Enlisting the aid of our experienced brain injury attorneys is your best bet to see what type of compensation you qualify for.
Contact Us
No longer suffer in silence. Fight for justice by contacting Minner Vines Moncus Injury Lawyers at(859) 550-2900 or by filling out our contact form.
The Lexington brain injury attorneys of Minner Vines Moncus Injury Lawyers take pride in representing those who want to take back control of their lives. While TBIs can result in life-changing effects, we hope to help you gain back a certain level of normalcy to your life.
Come see why we are Lexington's premier personal injury law firm.