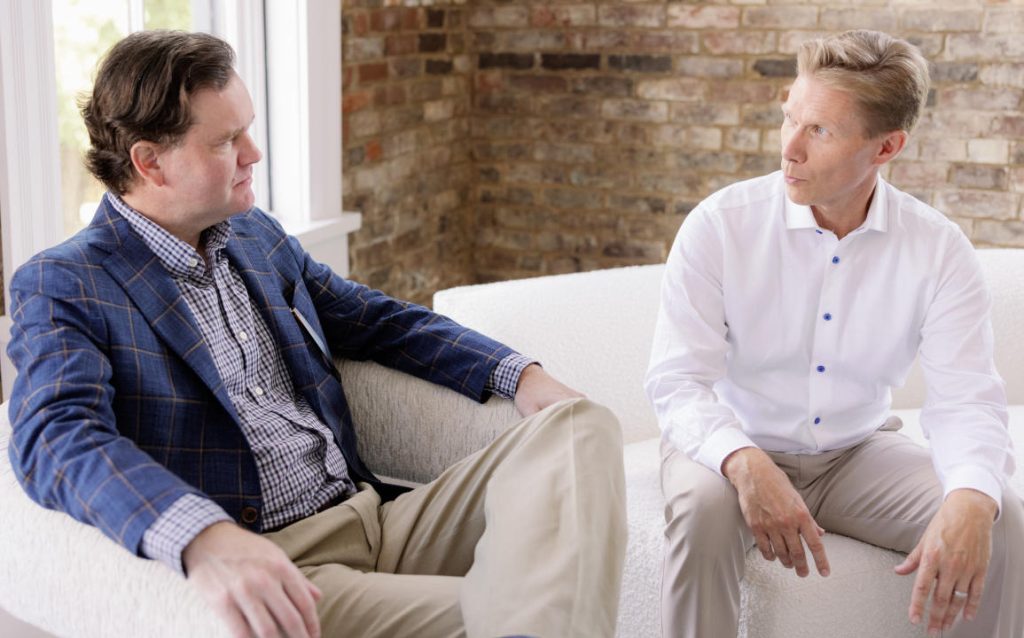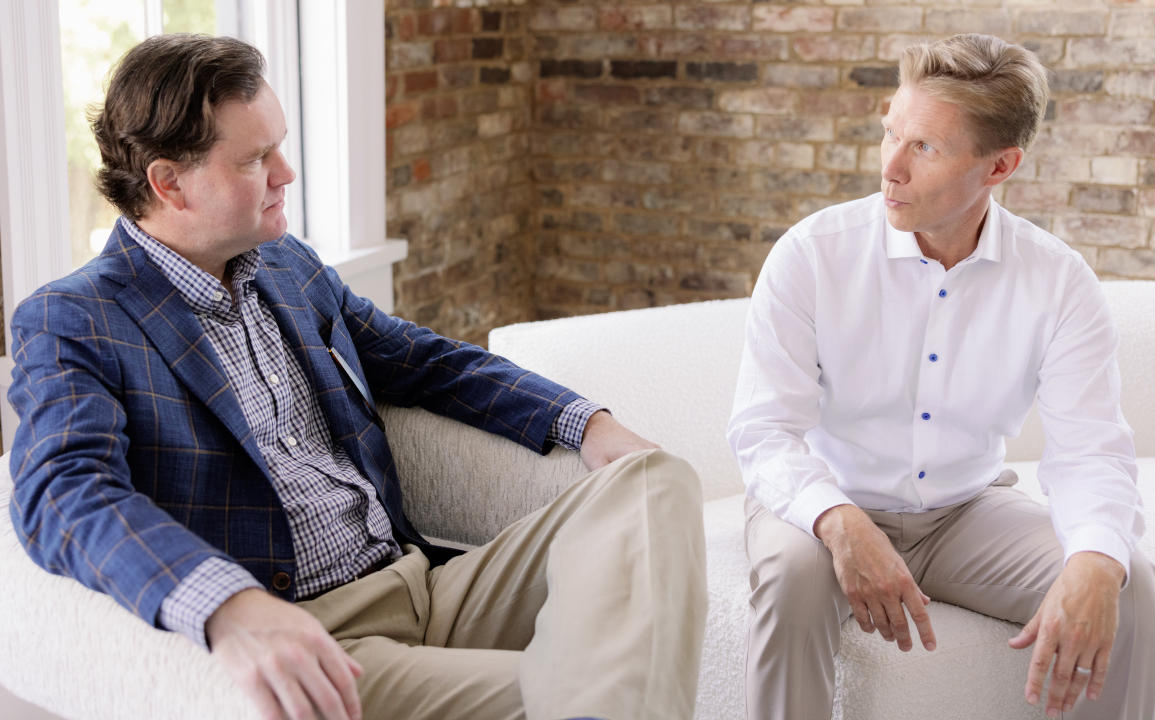 Have you been bitten by a dog in Lexington, KY? Dog bites and animal attacks can leave adults and children seriously injured, sometimes permanently. Some people are also injured when a large dog knocks them over.
No matter how a dog bite or attack occurs in Lexington, the aftermath can be stressful and overwhelming. Along with the emotional trauma, victims may experience financial strain from hefty medical bills and lost wages.
A personal injury claim can provide necessary relief for medical bills, lost earnings, and pain and suffering.
Contact the law firm of Minner Vines Moncus Injury Lawyers in Lexington, KY, for legal advice and to discuss your dog bite case. Our Lexington dog bite lawyers have a long history of success in recovering verdicts and settlements. We have the financial strength and resources to take on big insurance companies and challenging cases. Call (859) 550-2900 today to arrange a case evaluation with one of our attorneys. Your consultation is free, with no obligation.
Why Should You Hire Minner Vines Moncus Injury Lawyers After a Dog Attack in Lexington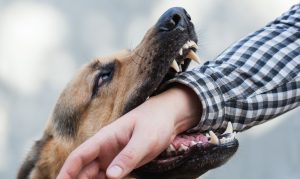 After a dog bite injury, hiring an experienced and knowledgeable Lexington personal injury attorney will give you the best chance of recovering fair compensation. At Minner Vines Moncus Injury Lawyers, we have decades of experience in personal injury litigation, including dog bite cases. We are known throughout Kentucky as aggressive and compassionate advocates for victims of serious injury.
When you hire Minner Vines Moncus Injury Lawyers to help with your Lexington dog bite injury claim, you can expect us to:
Handle every aspect of your claim: From the initial paperwork to distribution of your funds, we will handle paperwork, filings, and calls with opposing counsel and insurance companies. We advocate for your rights, so you can focus on your healing and recovery.
Apply Kentucky's dog bite laws to your case: Dog owners can be held accountable for injuries their dogs cause to others. Kentucky's dog bite law can be found in Section 258.235 (4) of Kentucky Revised Statutes.
Consult with leading dog bite experts in Lexington: Treatment of dog bite injuries can be complex and may require skin grafts or reconstructive surgery.
Hold all liable parties accountable: We will investigate the incident to determine all liable parties. In some cases, people other than the dog's owner may be liable for dog bite injuries.
Defend you against accusations of blame: It is common for insurance companies to use comparative negligence or comparative fault principles to blame victims for their injuries in an effort to pay them less. If the insurance company blames you, we will step up for you.
Negotiate with insurance companies or take your case to court: We prepare every case for trial and will not hesitate to present your case to a judge or jury if a fair settlement cannot be reached.
After a dog bite injury in Lexington, victims are well-advised to reach out to a personal injury lawyer as soon as possible. Contact our law office to get started.
What Does It Mean that Kentucky is a "Strict Liability" State?
Kentucky is a "strict liability" dog bite state. There is no "one bite rule." This means dog owners are strictly liable for injuries caused by their dog (unless an exception applies). You don't have to prove they were negligent to recover damages. Dog owners often don't anticipate the possibility that their dog is dangerous or vicious. Dog bite injuries can cause permanent scarring and nerve damage.
Are There Exceptions To Kentucky's Strict Liability Statute?
Many states have specific exceptions to strict liability, such as when a victim provoked a dog or was trespassing on the dog owner's property. Kentucky law does not have these exceptions. However, Kentucky courts have ruled that that the state's principle of pure comparative negligence can apply to injuries caused by dogs. This is the same principle that reduces your damages if you are partially at fault for a car accident. So, if you were trespassing or provoking a dog, the court could rule that your injuries were partially your fault.
How Often, and Why Do Dogs Bite?
The Center For Disease Control (CDC) reports that about 4.5 million dog bites occur in the United States annually. About 800,000, or one in five of those dog bites, require medical care.
Dogs bite for a number of different reasons:
They are stressed, scared, or threatened
They are protecting themselves, their owners, their puppies, or another dog
They are ill or injured
They are playing/roughhousing.
Although any breed can bite, some of the most frequently reported dog breeds that bite are Chihuahuas, Bulldogs, Pit Bulls, German Shepherds, and Jack Russell Terriers.
What Do You Have to Prove to Recover Compensation for a Dog Bite Personal Injury Claim?
Kentucky's legal doctrine of strict liability is simple: if a dog bites a person inLexington, the dog owner is liable. In other words, when a dog causes an injury, the owner is responsible for the costs. You simply need to prove that the dog caused your injuries. A lawyer can help you document your injuries with photographs, medical records, and other evidence.
Many people hesitate to pursue a claim against a dog owner, especially if they have a relationship or acquaintanceship with the owner. However, in most cases, insurance policies pay your claim, and dog owners do not pay out of pocket.
An attorney can handle communications for your claim and advocate for your rights.
What are Common Dog Bite Injuries?
Depending on the dog's size and the specific circumstances of the attack, injuries from a dog bite inLexington can range from mild or moderate to severe or fatal. Young children and elderly adults are especially vulnerable to serious injuries.
OurLexington personal injury lawyers are ready to help you recover compensation for all of your dog bite injuries, including:
Amputation injuries
Broken bone injuries
Eye injuries
Infections
Knockdown injuries (injuries resulting from being knocked over by a dog)
Wrongful death (if a dog attack is fatal).
The lawyers at Minner Vines Moncus Injury Lawyers have extensive experience litigating dog bite and animal attack cases. We understand defense strategies that dog owners and insurance companies may bring when a dog does damage to a person. Our success in injury cases has earned us a reputation as skilled, dedicated, and compassionate advocates for dog bite victims.
What Types of Damages Are Available for an Animal Attack in Lexington, KY?
InLexington, dog owners are responsible for damages suffered by anyone bitten by their animal. In some cases, dog bite victims hesitate to file a claim because they know the dog's owner. However, dog bite claims are often covered by homeowners' insurance policies, which can cover all expenses resulting from the attack.
Compensation available may include:
Medical care
Dental care
Rehabilitation and therapy needed in the future
Lost earnings resulting from an accident or needing to care for a family member
Loss of earning capacity
Property Damages
Pain and suffering.
To find out if you have a dog bite case, speak to a lawyer at Minner Vines Moncus Injury Lawyers. If possible, contact us immediately following an accident, before providing a statement to an insurance claims adjuster or representative.
How Long Do You Have to File a Dog Bite Claim in Lexington?
Every state has specific windows of time in which a person can bring a claim for personal injuries. This time period is known as a statute of limitations. InLexington, under Kentucky Revised Statutes section 413.140(1)(a), you have just one year to file a claim for a dog bite injury. Once the year period passes, you will be unable to recover compensation.
It is never too soon to reach out to a lawyer after a dog bite. The sooner you speak with an attorney, the sooner they can start on your case. At Minner Vines Moncus Injury Lawyers, our consultation is always free. We handle all claims on a contingency fee basis. If we represent you in your personal injury claim, we are only paid if we recover money for you.
Contact Minner Vines Moncus Injury Lawyers To Find Out If You Have a Dog Bite Case
Dog bite injury claims are not resolved overnight, as it takes time for injuries to heal. However, you should not wait to begin preserving your evidence and protecting your claim. If you have medical bills and had to take time off work after a dog bite, you have the right to seek compensation.
At Minner Vines Moncus Injury Lawyers, we understand how emotionally difficult dog bite claims can be. Unlike car accident claims, where a lawsuit is usually brought against a stranger, dog bite claims are often brought against acquaintances, neighbors, and friends. Regardless, victims of dog bites have legal rights, and insurance policies exist to cover damages for dog bites, animal attacks, and other injuries from animals on private property.
Contact us today to learn about an attorney-client relationship. We offer free consultations.
Our Lexington personal injury law firm also provides:
Lexington, KY Brain Injury Lawyers
Lexington Car Accident Lawyers
Lexington Personal Injury Lawyers
Wrongful Death Lawyers in Lexington, Kentucky