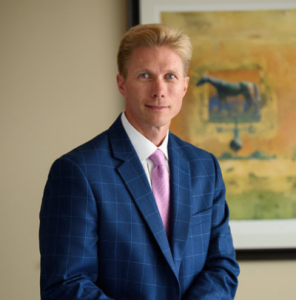 We want to hear from you regarding your livestock accident. Contact Minner Vines Moncus Injury Lawyers today at (859) 550-2900 to speak with our team about your case. You can also fill out a contact form and one of our representatives will get in touch with you shortly.
Farm animals like cows, horses, chickens, pigs, and goats may seem like docile creatures – and quite often they are — but like any other animal, they must be given the respect and space they deserve. Farm animals like cows, bulls, and horses can — because of their size, weight, and strength — cause real harm to their owners or to individuals out in the general public, should they escape their enclosures.
The Lexington livestock accident attorneys of Minner Vines Moncus Injury Lawyers know livestock laws well, and with decades of legal experience, our attorneys have built up an unbeatable database of knowledge regarding personal injuries. We have the experience needed to help you recover from your livestock accident.
What You Should Do After a Livestock Accident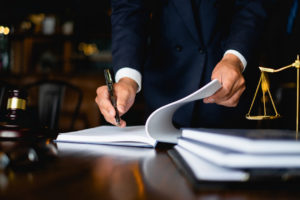 If you have fallen victim to a livestock accident, a Lexington personal injury lawyer at Minner Vines Moncus Injury Lawyers is ready to deliver the care you need to begin the healing process. If you have suffered a serious injury, do not hesitate to seek out medical attention. Not only can this prove to be important for your own personal well being and safety but official documentation showing that sought out medical care can help to strengthen any legal claim you make.
When you have been injured in a livestock accident, you will want to take the following steps to ensure that your claim is processed as quickly and effectively as possible:
The first step you should take following a personal injury is to seek out medical attention right after the incident takes place. Make sure to tell any medical professional helping you the truth about your injury to ensure quality care and so that any legal claim you make is factual. It is also important that you collect all relevant documentation that shows the medical treatment you received as well as prescriptions, surgery and rehabilitation costs, and any other applicable hospital bills.
If your injury requires ongoing medical care, make sure to attend all appointments and continue to take all medication prescribed to you until otherwise notified by your physician.
If you are considering filing a legal claim against the party responsible for your injury, it will be in your best interest to account for any lost wages.
Seek out the best legal guidance and representation in Lexington by contacting the Minner Vines Moncus Injury Lawyers personal injury attorneys. Our livestock accident attorneys will guide you through any confusing or complex aspect of your claim. We will leave you with the peace of mind knowing that your claim is in good hands.
Once you have our support, you will need to file a claim with your insurance company. In some instances, your insurance company may try to dissuade you from filing, which is all the more reason you will want to have a livestock accident attorney on your side. We can effectively represent you when any insurance company begins to act in bad faith. We know what options you have, how much compensation you deserve, and what actions need to be taken to obtain the recovery you need to bring back some normalcy to your life.
Please be aware that the statute of limitations for personal injury in the state of Kentucky is only one (1) year. This means you need to seek out legal guidance immediately following the incident so that you can start the process of recovering restitution for your pain and suffering.
Injuries That Can Be Caused by Livestock
In a post published by the National Ag Safety Database (NASD), it was revealed that, in 15 states, farm animals were involved in roughly one of every eight injuries that took place in an agricultural setting. Livestock accident injuries ranked second to farm machinery-type accidents.
Understandably, livestock – especially livestock that has escaped the control of their owners – can pose a real threat to those unlucky enough to be in their way. Even though these creatures can be docile at times, a frightened, aggressive, or territorial animal can become a physical hazard, causing lasting mental and physical damage to those injured.
It is not uncommon for large animals to bite, trample, kick, or knockdown people that may get too close to them. Moreover, in rural parts of our state, a large animal breaking free of its enclosure can often make its way onto the roadway, setting up what could be a disastrous accident.
Needless to say, these creatures can cause serious harm — or worse — to those unfortunate enough to be in their path, including:
Cuts and bruises
Bites and other puncture wounds
Broken bones
Emotional trauma
It is imperative to seek out medical attention for treatment of your injuries as soon as possible.
Then, contact our Lexington attorneys at (859) 550-2900 or fill out our contact form so that our livestock accident attorneys can get to work on your case.
Types of Livestock Accidents That Minner Vines Moncus Injury Lawyers Handles
The Lexington livestock accident attorneys of Minner Vines Moncus Injury Lawyers have seen many different types of livestock accidents. No accident is too tough for our experienced attorneys to handle. Know that our team is dedicated to helping you obtain the compensation you deserve to begin the healing process.
The Minner Vines Moncus Injury Lawyers personal injury attorneys handle livestock accidents that include:
Charging cattle.
Cattle or horses stepping on a person's foot.
Farm animal bites.
Being trampled or crushed by a farm animal.
Being kicked or hit by a farm animal.
Being gored by livestock with horns.
Diseases contracted by farm animals.
Puncture by needles while attempting to inject livestock.
Motor vehicle accidents resulting from livestock escaping their enclosure.
Men, according to NASD, tend to be more susceptible to livestock accidents. The organization has also noted that the main causes of livestock injuries are attributable to cattle and hogs. Women, on the other hand, nearly matched the amount of injuries men sustained, except their accidents involved horses and pets.
It was also reported that most livestock accidents occur in or near farm buildings or lots nearby farms, with family members more often being the victims of these types of accidents compared to hired help.
Accident information compiled by age, reveals that:
Most victims ages 5 to 14 were the victims of dog bites and horse-related injuries.
Most victims ages 25 through 64 were mostly involved in accidents involving hogs.
It is important to remember that accidents such as these can leave you unable to work, which can lead to a considerable amount of money and productivity lost.
The time is now to fight for the compensation you deserve. Call Minner Vines Moncus Injury Lawyers at (859) 550-2900 to get started, or fill out this contact form and a representative will be with you shortly.
Types of Compensation You Can Receive for Your Livestock Accident
As one could imagine due to the size, strength, and weight of farm animals like cattle and horses, injuries can range from minor to life-altering. Depending on the severity of the accident, you could be out of work recovering for a long time or even face a debilitating injury that will leave you unable to ever work again.
The following damages can potentially be recovered when you are pursuing a claim for compensation:
Medical expenses.
Lost wages.
Disability or dismemberment resulting from the injury sustained.
Damages because of changes to quality of life.
With our experienced livestock accident attorneys, we will review your claim, answer any questions you have about the process, and explore all legal options.
Experience You Need. Lawyers You Can Trust.
Working on a farm and with livestock can be a gratifying experience, bestowing a feeling of pride and productivity. But it is important to remember that no matter how strong a bond you feel you have with these creatures, accidents can — and quite often do — happen.
When you or your loved one suffers from a livestock accident injury, nothing beats the value and experience that Minner Vines Moncus Injury Lawyers possesses. With 70+ years of combined experience, we know how to get the job done right.
If you have been harmed in a livestock accident, contact us at (859) 550-2900 or fill out our contact form to schedule a free, no-obligation consultation today.
Our Lexington personal injury law firm also provides:
Lexington, KY Brain Injury Lawyers
Lexington Personal Injury Lawyers