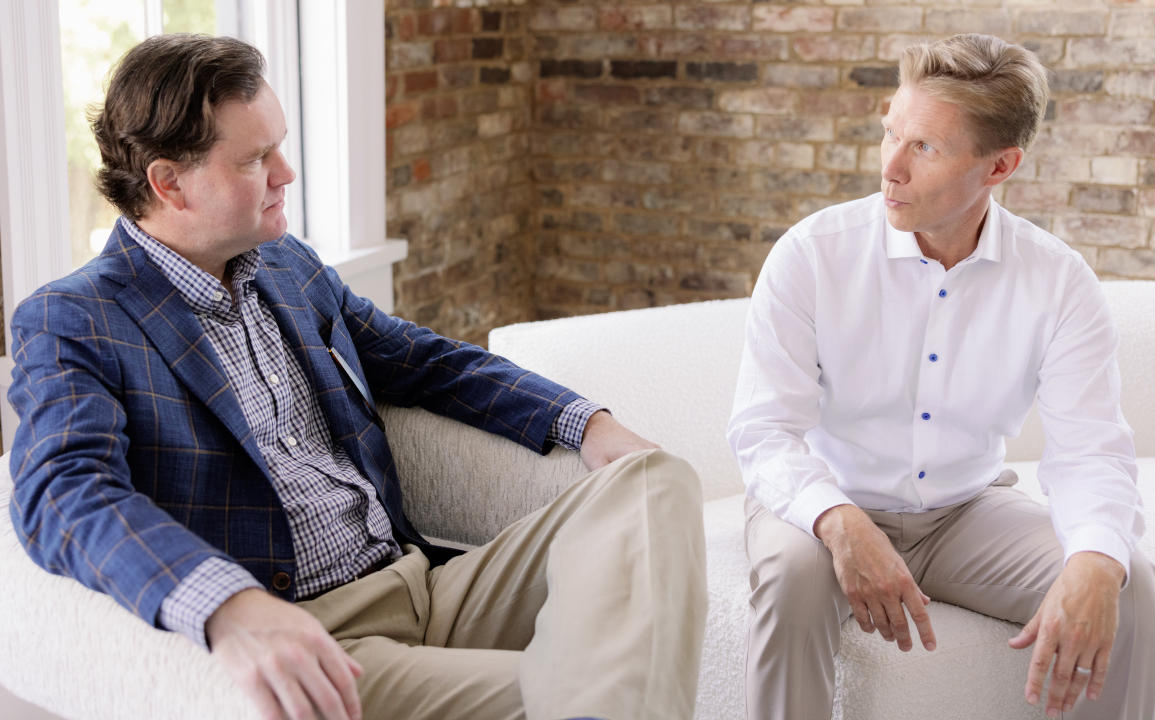 For all our efforts to make the world around us safer for everyone, injuries remain an unfortunate fact of life. One form of injury that seems to always receive less attention than it deserves are burn injuries.
The attorneys at Minner Vines Moncus Injury Lawyers know from our years of experience helping the citizens of Lexington that burn injuries cause as much physical, emotional, and financial suffering as any other class of accident.
Regardless of whether you were burned by the chemicals in an unsafe product, as the result of poor building maintenance at a site you were visiting, because of a workplace accident, or in some other unexpected manner, you need quality legal guidance and consultation from a qualified burn injury lawyer.
If you or a loved one have fallen victim to a burn injury that has left you suffering from debilitating pain, know that there is help. The answers you need and the aid you deserve are waiting for you here at Minner Vines Moncus Injury Lawyers.
Contact Minner Vines Moncus Injury Lawyers today at (859) 550-2900, chat with us live, or fill out a contact form, and one of our seasoned and caring Lexington burn injury attorneys will get in touch with you.
Types and Levels of Burn Injuries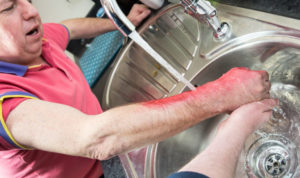 According to the National Fire Protection Association (NFPA), fire departments responded to 1,338,500 fires in 2020 that caused 3,500 fatalities and 15,200 injuries. 
Nine out of the ten states with the highest overall fire death rates between 2015 and 2019, including Kentucky, were in the South. The NFPA reported that Kentucky was ranked the 8th state in terms of fire deaths per million people between 2010 and 2019. Alarmingly, Kentucky ranked 2nd for fire death rates in people with disabilities and adult smokers.
Burn injuries can be broken down into four general categories:
Thermal Burns – This type of burn is likely the first that comes to most people's minds when discussing burns. These are caused by coming into contact with some form of extreme heat. The sources of this heat can include fire, hot liquids, or steam.
Chemical Burns – These burns are caused by coming into contact with hazardous chemical compounds, usually in the form of an acid or alkali. These burns can also be the result of an explosion involving different chemicals.
Light Burns – Light burns happen due to exposure, specifically overexposure, to light sources like UV light or sunlight.
Radiation Burns – Nuclear radiation is a hazard to all living things, as well as the environment, and contact with radioactive substances can cause serious burns.
It is important for medical professionals to consider and determine the type of burn that you have sustained so that they can deliver proper care and treatment. Alongside the specific types of burns, there are additional designations used to classify the severity of the burn.
There are three degrees used to classify the extent of the injury:
First-Degree Burns – A person who experiences a first-degree burn sustains damage to the top layer of their skin only. Common symptoms of these burns are minor inflammation and skin redness. In these cases, the damage is of a minimal nature and most people can expect to recover within a week.
Second-Degree Burns – These burns are, as their name indicates, of a more extensive nature than first-degree burns. With these injuries, the burn goes deeper than the top layer of a person's skin, causing additional damage. Skin will be much redder and can blister, resulting in a healing time that is much longer. It can take several weeks for these burns to completely heal; during this time it is important that wounds are bandaged and properly taken care of to prevent complications from an infection.
Third-Degree Burns – The worst type of burn that a victim can sustain, third-degree burns cause damage to every layer of a person's skin. Many times the harm to their body does not stop at the surface level but can actually extend to both bones and organs. The outward signs of these burns are charring to the skin and a white or black wound that is dry. The severity of these wounds CANNOT be overstated; if you or your loved one has received a third-degree burn, you need to seek medical attention immediately. A person can suffer shock, hypothermia, nerve damage, and possibly die, if not treated as soon as possible.
Depending on the severity of the burn, the individual may require IV fluids, surgery, as well as different forms of rehabilitation.
In all cases, it is important to properly take preventative measures against infection. Since skin is most commonly affected by burns, this defensive system against pathogens becomes weakened and can easily lead to serious infections.
The burn injury attorneys at Minner Vines Moncus Injury Lawyers understand how excruciatingly painful and traumatic a burn injury can be. That's why we fight tooth and nail to help secure the compensation you need to begin healing and recovering.
Contact our Lexington personal injury attorneys today at (859) 550-2900 to schedule a free consultation.
Common Causes of Burn Injuries [2022 Update]
Burns injuries can happen just about anywhere and can affect people from all walks of life. Whether at home, work, or any other place you may frequent throughout the day, the potential is there.
Some of the most common causes of burn injuries include:
Defective Products: A defective product can overheat, spark, and cause a fire that injures you or your loved one. Any product that uses batteries or different sources of fuel are particularly dangerous if they don't meet certain standards.
Car Accidents: Most people think of other forms of physical trauma when it comes to car accidents, however, the fuel in your car and another vehicle's can ignite, burning anyone caught inside.
Fires in the Workplace: Even though many burn accidents happen in the home, burn injuries also occur at a high rate in the workplace.

In 2020, the Bureau of Labor Statistics

reported

71 workplace fatalities caused by fires or explosions, comprising 1.5% of all deaths in the workplace in the United States.

Chemical Accidents: There is a common misconception that chemical accidents only occur in laboratory settings or on certain job sites. The fact is that everyday products, some you might have at home, like bleach and other cleaning products, can cause chemical burns.
Electrocutions: Exposure to elevated levels of electricity should be avoided at all costs. This type of contact can cause thermal burns and the damage is not limited to the skin. The current can affect your respiratory, cardiovascular, and nervous systems, which can be fatal.
How You Can Be Compensated for Your Burn Injury
In most cases, the same types of damages that are available in other personal injury cases are available to victims of burn injuries. This includes damages for the following:
Loss of Wages – If you have been unable to work because of your injuries, the wages you have forfeited can be obtained.
Medical Expenses – The recovery and rehabilitation for burn injuries, depending on the severity, can cost hundreds of thousands of dollars. Our Lexington personal injury lawyers will secure damages for both past and future medical expenses.
Loss of Quality of Life – This compensation is paid out when the damage caused by your injuries has negatively affected your ability to enjoy aspects of your life like relationships and physical activities.
Because burn injuries can cause extreme pain and significantly disfigure a person's body in a permanent way, there is particular emphasis on these types of damages:
Emotional/Physical Pain – The physical pain that burns cause can take long periods of time to recover from. Rehabilitation and subsequent treatments and surgeries can cause a great deal of strain to both a person's body and mind.
Disfigurement – The most severe of burns will leave extensive scarring on a person's body. Depending on where the burns were suffered, this can lead to disfigurement that is constantly visible. This can cause a person to become depressed, cause embarrassment and other unpleasant emotional states.
One type of compensation that is of note involves injuries that are settled by workers' compensation. In these cases, a burn injury suffered in the workplace does not need to involve negligence on the part of an employer. Since the damages are covered by the worker's compensation carrier, the settlements may potentially be smaller than those in a regular personal injury case.
Contact Minner Vines Moncus Injury Lawyers
No matter the specifics of your case, a burn injury demands that someone be held accountable. You have the right to be heard, treated with care and compassion, and compensated for your troubles. The extensive network of professionals we work with at Minner Vines Moncus Injury Lawyers, from physicians to engineers, all provide the expertise you need to receive the justice you deserve.
Contact the experienced Lexington injury attorneys of Minner Vines Moncus Injury Lawyers today at (859) 550-2900 or online for a free consultation.
Our personal injury law firm in Lexington, KY also provides:
Car Accident Attorney in Lexington, KY