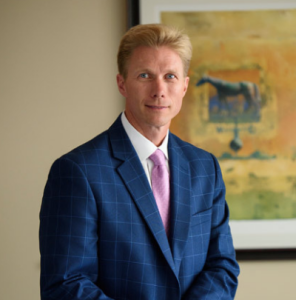 Have you been injured in a collision involving a Lyft rideshare vehicle in Lexington, Kentucky? You may be entitled to compensation for your injuries, including your medical care expenses, lost earnings, and pain and suffering.
Minner Vines Moncus Injury Lawyers, will fight for the rights of injured accident victims and their families with decades of attorney experience. When you hire our Lexington Lyft accidents lawyers, you are hiring a team that has the knowledge, resources, and skills to handle even the most complex rideshare litigation claims for you. If we cannot reach a fair settlement promptly, we will not hesitate to take your case to trial.
Call (859) 550-2900 or contact us today to schedule your phone or video case evaluation with a lawyer. We are available 24/7 to take your call, and your consultation is always free.
How a Lexington Lyft Accident Lawyer Can Help After an Injury Accident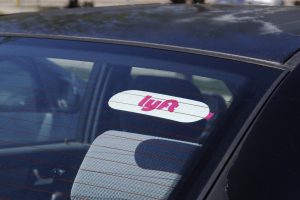 When you are injured in an accident as a passenger in a Lyft vehicle in Lexington, KY, you may be entitled to compensation. Damages may be available from the insurance policies of the Lyft driver, other at-fault motorists, or another third party. Without a lawyer, recovering fair compensation may be extremely challenging.
At Minner Vines Moncus Injury Lawyers, we handle all types of injury or wrongful death claims involving Lyft drivers and vehicles. Our attorneys have recovered over two billion dollars for injured clients, including numerous multi-million dollar awards. You can expect the same dedication to your case.
When you hire our attorneys, we will:
listen to your side of the story and how your injuries have affected your life
thoroughly investigate the circumstances surrounding your Lyft accident
Gather evidence that strengthens your case
Consult with respected experts in and around Lexington
Handle all negotiations and communications with the insurance companies and defense lawyers
Take your case to trial if the insurance company will not offer a fair settlement
Dealing with insurance companies can be exhausting, especially when you're injured. Having a skilled personal injury attorney in Lexington can ensure you get the fair compensation you deserve.
Injuries to Lyft passengers
Injuries to Lyft drivers
Injuries to drivers and passengers of other vehicles involved in a collision with a Lyft vehicle
Injuries to pedestrians or bicyclists struck by Lyft vehicles
Wrongful death claims involving Lyft drivers and vehicles.
How Do Ride-Hailing Apps Like Lyft Increase Congestion and Accident Rates?
Lyft and its main competitor Uber have conceded they play a role in traffic congestion. The introduction of rideshare services to a city has historically been linked with a decrease in use of public transit. In 2018, Schaller Consulting found that private rideshare vehicles accounted for a 180% increase in traffic on city streets.
Lyft markets itself as an option for people to avoid vehicle ownership, and many people who use rideshare apps do not own vehicles. These passengers would otherwise have taken public transit, walked, or biked if the rideshare service were not available. Lyft is an extremely convenient service and may be much faster and only slightly more expensive than transit trips on trains or buses.
A study conducted by professors at the University of Chicago and Rice University reveals an uptick in fatal car collisions after ride-sharing apps like Uber and Lyft became available in a city. In the last several years, deaths caused by drunk drivers have been some of the lowest on record, but pedestrian, bicyclist, and large-truck occupant fatalities have increased.
What Are Common Types of Lyft Accidents in Lexington?
Accidents often have more than one contributing factor. For example, a driver may be distracted by a phone while also traveling too fast for conditions. Rideshare drivers are subject to the same hazards and risks as drivers of passenger vehicles – with some exceptions.
Inattention and distraction is a frequent contributing factor to collisions involving rideshare drivers. Drivers may be distracted by their phones – such as notifications and alerts on the Lyft app, their navigation, or other alerts coming through their smartphones. Drivers may also be distracted by passengers engaging in conversation or giving directions that contradict what is in the app. It is the responsibility of the driver to eliminate distractions and keep passengers safe.
Some of the common types of accidents involving Lyft vehicles in Kentucky include:
T-bone (side-impact) accidents
Side-swipe collisions
It's important to note that Lyft drivers are not professional drivers and have not been extensively trained. Lyft does have a short "community safety education" course which covers interactions with passengers and diffusing tense situations. In Kentucky, regulations require that all drivers take the National Safety Council (NSC) defensive driving course.
What Kind of Coverage Does Lyft Offer For Injury Accidents?
If a Lyft driver is negligent, they may be liable for injuries to their passengers, other vehicles' occupants. Although Lyft is notified of the accident, compensation will be paid from the Lyft driver's insurance policy. If the driver did not have sufficient insurance, Lyft's insurance may kick in. However, this depends on the driver's activity with Lyft at the time of the collision.
Lyft publishes its certificates of insurance on its website. Lyft drivers are covered by a $1 million insurance policy while the Lyft app is on and while en route to pick up passengers and during rides. However, getting an insurance payout from Lyft will require documentation and a strong case.
When the app is on, and drivers are waiting for ride requests, Lyft offers reduced third party liability coverage ($50,000/person for bodily injury / $100,000/accident for bodily injury, and $25,000/accident for property damage). When the Lyft app is off, drivers' personal insurance coverage applies.
Who is Liable for a Lyft Accident in Lexington?
Rideshare services have changed how people travel, whether it's going to work, school, the airport, or an evening or weekend outing. However, most Lyft drivers are not professional drivers. Lyft vehicles do not have to be routinely inspected, and the Lyft rideshare platform creates a potentially serious driver distraction because it requires driver interaction. When a serious injury or fatal accident occurs, many questions can arise as to what caused the incident and who is liable.
In Kentucky, you have the right to seek compensation from any party whose negligent actions contributed to your injuries in a Lyft accident, including:
Lyft drivers
Drivers of other vehicles
Employers of drivers of other vehicles
Negligent pedestrians or bicyclists
Transit companies
Vehicle manufacturers
Government agencies.
When you hire Minner Vines Moncus Injury Lawyers to handle your Lexington Lyft accident claim, we will immediately investigate your accident and determine who is liable for your injuries. We will work with leading experts to build a strong case, and demonstrate the full impact of your injuries on your life and loved ones, so that we can recover the maximum compensation available.
We'll Fight to Recover Compensation For All of Your Lyft Accident Injuries
Lyft launched in Central Kentucky in April 2014. Since then, ride sharing accidents have become a common occurrence in Lexington. Although rideshare services have reduced the number of drunk drivers on roads, they have not reduced accidents.
We pursue compensation for our clients who have experienced injuries in a Lyft accident, such as:
Broken bone injuries
Concussions
Internal bleeding
Sprains and strains
Whiplash injuries.
Most Lyft passengers ride in the backseat of a vehicle. Lyft requires vehicles to have functional seat belts and encourages Lyft drivers to "Make sure everyone wears a seatbelt." Kentucky has a primary seat belt law that requires everyone wearing a seat belt to have it properly fastened.
If you've been injured in a Lyft accident, don't hesitate to call our Lexington personal injury lawyers for a free case evaluation.
Get a Free Consultation With a Lyft Accident Lawyer in Lexington
Lyft frequently changes how it handles insurance claims, and Minner Vines Moncus Injury Lawyers closely monitors regulations and case outcomes. If you've been injured in Kentucky, we are here to provide advice and resources. From decades of representing accident victims, our attorneys know that behind every client is a real person with a real problem. We will fight to get you the maximum compensation you deserve.
Before you accept any compensation offer from your Lyft driver's insurance company or Lyft, contact Minner Vines Moncus Injury Lawyers for a free consultation. One of our highly-skilled trial lawyers will review your potential case, answer your questions, and explain your legal rights and options. If we represent you, we will not charge any legal fees unless we recover money for you.
Our Lexington personal injury law firm also provides:
Pedestrian Accident Lawyers in Lexington, KY
Lexington Personal Injury Lawyers
Wrongful Death Lawyers in Lexington, Kentucky