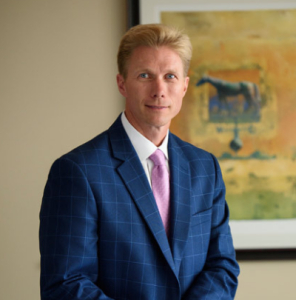 Our team of Lexington wrongful death attorneys at Minner Vines Moncus Injury Lawyers understands that no amount of compensation can ever make up for the loss of a loved one. However, you may find it necessary to bring suit against the offending party. Call us at (859) 550-2900 or use our online contact form.
When tragedy strikes unexpectedly, and you lose a loved one because of another's negligence, the emotional and mental trauma can be nearly unbearable. Unfortunately, the loss of a loved one can also result in financial hardships that can place your family in a complicated situation.
Don't suffer through your loss alone. The caring and committed personal injury team at Minner Vines Moncus Injury Lawyers are ready to honor your loved one's memory and help you begin the process of healing.
If you have lost a family member as a result of another party's negligence, recklessness, or wrongdoing, contact us today, we will fight on your behalf and in your family's best interests. We have recovered hundreds of millions for injured victims of car accidents in Lexington, motorcycle accident injuries, truck crashes, nursing home abuse cases, brain injury cases, and more.
Wrongful Death Law in Lexington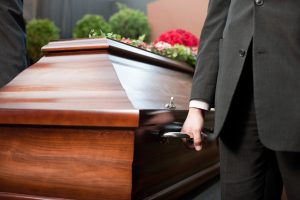 Under Kentucky law, wrongful death is considered to be:
"Whenever the death of a person results from an injury inflicted by the negligence or wrongful act of another, damages may be recovered for the death from the person who caused it, or whose agent or servant caused it. If the act was willful or the negligence gross, punitive damages may be recovered. The action shall be prosecuted by the personal representative of the deceased."
The very first sentence is this statute is extremely important to understand as it lays down the foundation for a wrongful death claim.
The Lexington wrongful death attorneys at Minner Vines Moncus Injury Lawyers will determine the negligent or wrongful act:
When a duty of care is breached and one party's actions result in the death of another, this is negligence. For instance, a drunk driver, a manufacturer selling a defective product, or medical malpractice, are all instances where negligence could lead to the loss of life.
A wrongful act can be considered reckless behavior or an intentional act of violence.
In order to better understand who is responsible and liable for the loss of your loved one, it is in your best interest to consult with the Lexington wrongful death lawyers at Minner Vines Moncus Injury Lawyers. Our Lexington injury lawyer will work diligently to investigate your claim and help you uncover the truth so that your family can begin to find closure.
Common Types of Wrongful Death Claims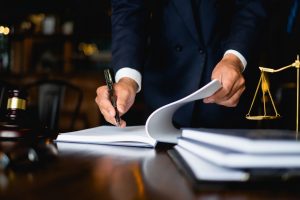 The Lexington wrongful death attorneys at Minner Vines Moncus Injury Lawyers have a wide range of experiences in handling these types of cases. We are familiar with most types of wrongful death claims and will be with you throughout the entire process.
We are capable of handling wrongful death claims involving:
Car, truck, or motorcycle accidents.
Premise liability accidents such as slip and fall injuries.
Construction site accidents involving the reckless or negligent operation of equipment.
Defective products including unsafe medications that were prescribed to your loved one.
Medical malpractice involving physicians or other medical practitioners.
Workplace accidents caused by unsafe working conditions, exposure to toxic substances, faulty safety equipment, or lack of proper training.
Criminal acts including blatant violence such as shooting or stabbings.
Negligent acts in which the responsible party acted in a reckless manner that led to the loss of life.
How Common Are Fatal Accidents in Lexington, KY?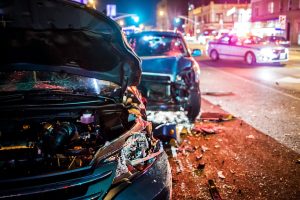 Unfortunately, fatal accidents are common. In 2020 alone, 780 people were killed in auto accidents in Kentucky. There were 92 workplace fatalities reported that year. Those figures don't even begin to account for the thousands of people who lose their lives because of falls, medical malpractice, and dangerous products each year.
The Statute of Limitations in Wrongful Death Claims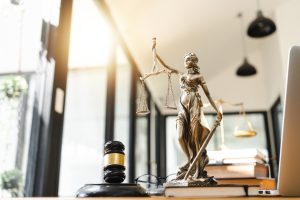 Family members considering filing a wrongful death claim, please be aware that in the state of Kentucky, the statute of limitations – or the time limit you have to file a wrongful death lawsuit – is a very short window.
Kentucky statute of limitations is one (1) year from the date of death. Unfortunately, once that period of one-year has passed, it becomes basically impossible to recover any sort of compensation for your loved one's loss.
Wrongful death claims can be very complex, especially when they involve multiple parties. Because of the amount of time it takes to conduct the investigation and prepare the claim, you will want to seek legal assistance immediately following the loss of your loved one.
Do not hesitate to contact Minner Vines Moncus Injury Lawyers if you believe you have a wrongful death claim on your hands. We'll do a thorough analysis of your claim and help you to better understand your situation.
Trust in us to help you obtain the compensation you need to move forward in life. Contact Minner Vines Moncus Injury Lawyers today at (859) 550-2900 or use our contact form to get in touch with a wrongful death lawyer.
Who Can File a Wrongful Death Claim in Lexington?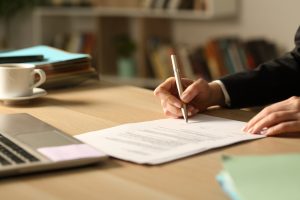 Not just any family member can file a wrongful death claim in Kentucky. Before attempting to file a case, the court must appoint a personal representative for the deceased person's estate. In some instances, the personal representative may be an immediate family member such as a child or spouse.
Once the court has made this appointment, then this party is responsible for filing the claim with the guidance of a Lexington wrongful death attorney.
Can I Recover Damages if My Loved One is Being Blamed for a Fatal Accident in Kentucky?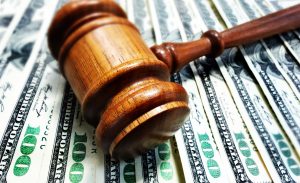 Your loved one's actions may have contributed to an accident that caused their death. It's also possible that the insurance company might try to blame the victim even if they don't have evidence to back up their allegations.
Kentucky is a pure comparative negligence state. Liability is allocated between all responsible parties after an accident, and each party is assigned a percentage of fault. If your loved one was partly responsible, your family's settlement or verdict can be reduced by their percentage of fault.
Compensation After a Wrongful Death Claim
The personal representative of the decedent is able to recover damages that include:
Compensation for injuries the deceased suffered before death.
Medical bills incurred before the death.
Funeral and related expenses.
Lost earning power of the decedent which can include loss of disability benefits.
Punitive damages if the loss of life was caused by intentional violence or a grossly negligent act.
Compensation for costs associated with pursuing the wrongful death claim.
It is important that the personal representative be aware that the measure of damages that you are able to obtain is solely based on the economic calculation of the destruction of earning power lost by the decedent.
Any damages obtained from the wrongful death claim will be distributed to the estate and any qualifying family members. Under Kentucky law, family members may receive damages in the following order:
The spouse, if there are no surviving children.
Divided equally between a surviving spouse and children if both exist.
If there is no surviving spouse, the children receive the entire award.
To the surviving parent or parents if there is no spouse or children.
If there are no surviving parents, spouse, or children, the proceeds go to the estate and anything leftover after the estate is settled will go to beneficiaries in the decedent's will.
Minner Vines Moncus Injury Lawyers is there for you when you need it most. Contact our Lexington wrongful death attorneys today at (859) 550-2900 or use our contact form to get in touch.
What is My Lexington Wrongful Death Case Worth?
Every wrongful death case is different. However, the dollar value tends to be higher in these cases because the victims don't recover from their injuries.
In your wrongful death case, our lawyers will evaluate various factors, including:
Your loved one's age and life expectancy
The victim's prior earning history and future earning potential
The identities of the victim's dependents and the nature of their losses
The cost of your loved one's medical treatment prior to death
Any out-of-pocket expenses incurred by your family
The circumstances surrounding your loved one's death
The nature of the responsible party's actions
Putting a dollar value on your family's pain and suffering and other non-economic damages can be extremely difficult. Still, it's the only way to get the full compensation you deserve. Our Lexington wrongful death attorneys will often bring in experts and specialists who can offer guidance.
How Minner Vines Moncus Injury Lawyers Can Deliver Justice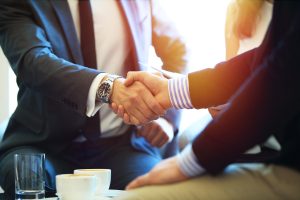 Because of the gravity of wrongful death claims, you will want a qualified Lexington attorney handling your case. Every aspect of the claim will need to be heavily scrutinized and analyzed to ensure that the case is as strong as it can be.
The wrongful death attorneys at Minner Vines Moncus Injury Lawyers work with a devoted team of medical professionals, accident investigators, engineers, accident research specialists, and other legal professionals to develop the best case for you. This team is capable of helping you with:
Investigating the circumstances that led to the fatal injury of your loved.
Collecting the necessary evidence needed to prove the negligent party was at fault including:

Physical evidence
Photographic or video evidence
Death certificates
Eyewitness testimony
Expert witness testimony
Interrogatories
Depositions

Coordinating with local authorities.
Reviewing medical records including emergency responder's reports and treatment records.
Preparing legal documents and organizing records necessary to building you a strong case that will win.
Negotiating with insurance companies and those responsible for the death of your loved one.
We will show what happened using facts from the incident, highlight how this evidence makes the defendant liable, and provide evidence to prove the value of the damages you and your loved ones have suffered.
You should also find comfort in knowing that our team of Lexington wrongful death attorneys are also trial lawyers, which means they have the ability to fight against negligent businesses and other party's who do not want to accept liability for the loss you have suffered. We are not afraid to take your claim to court and we are more than capable of building you a robust case.
With our attorneys recovering over $1 billion for their clients, you can trust in our lawyers' reputation of success.
Contact Our Lexington Wrongful Death Lawyers for a Free Consultation
Did you recently lose a loved one in an unexpected accident? Do you have questions about your legal options? Call an experienced Lexington wrongful death lawyer at Minner Vines Moncus Injury Lawyers today to schedule a free consultation.
Lexington Wrongful Death Lawyer Testimonial

https://goo.gl/maps/93QMyqxzzYBPrdSr5
Our Lexington Lexington Wrongful Death Lawyers also provides:
Lexington Hospitals
UK Good Samaritan Hospital – 310 S Limestone, Lexington, KY 40508
UK HealthCare – 1000 S Limestone, Lexington, KY 40536
Albert B. Chandler Hospital – 800 Rose St, Lexington, KY 40536
CHI Saint Joseph Health – Saint Joseph Hospital – One St Joseph Dr, Lexington, KY 40504
Lexington Court Rooms
Fayette County District Court – 150 N Limestone, Lexington, KY 40507
Lexington Circuit Court Clerk – 120 N Limestone # 103, Lexington, KY 40507
Old Fayette County Court House – 215 W Main St, Lexington, KY 40507
Circuit Court Appeals Division – 120 N Limestone, Lexington, KY 40507
*Disclaimer – we do not endorse these companies or profit from having them listed on our website.
Additional Wrongful Death & Information