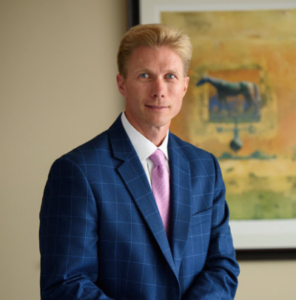 Did you lose a loved one in a fatal accident in Kentucky? Your family may be entitled to seek compensation for their medical bills, lost financial support, and your pain and suffering. An experienced Kentucky wrongful death lawyer at Minner Vines Moncus Injury Lawyers can help protect your family during this difficult time.
Our legal team has decades of experience and has worked hard to secure meaningful compensation for accident victims and their families. We've recovered millions of dollars in compensation over the years.
You've suffered an unimaginable loss. Our lawyers are here to help you fight for justice. Just call our law offices in Kentucky to schedule a free consultation today.
How Minner Vines Moncus Can Help With a Wrongful Death Case in Kentucky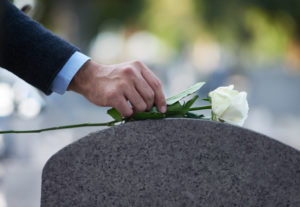 In a perfect world, accidents wouldn't happen. However, countless Kentucky residents lose their lives in preventable accidents every year. It can be unbearable to know your loved one might still be with you if someone else had been more careful.
Often, seeking financial compensation is the only way to hold the responsible parties accountable. That money can help protect your family's financial security–now and well into the future.
At Minner Vines Moncus, our Kentucky personal injury lawyers can help you recover the maximum compensation you deserve. We have over 70 years of experience between us. Our founding attorneys have also been recognized as Best Lawyers' "Lawyer of the Year" for 2019 and as AV-Preeminent-rated attorneys.
Hiring us means you'll gain an advocate to:
Help you understand your legal options
Find out what caused your loved one's death
Calculate the value of your wrongful death claim
Hire the experts and specialists you need to prove your case
Handle all of the legal paperwork and insurance negotiations
Advocate for your rights in court if necessary
Most wrongful death claims settle out of court. Our Kentucky personal injury attorneys know what it takes to maximize your settlement. Just give us a quick call to learn more about our skills and knowledge.
How Common Are Fatal Accidents in Kentucky?
Unfortunately, fatal accidents claim the lives of thousands of people in Kentucky every year.
Thousands of Americans are killed in fatal motor vehicle accidents across the U.S. each year. According to the Kentucky State Police, 733 people were killed statewide in fatal traffic accidents during 2019.
According to the Bureau of Labor Statistics (BLS), at least 83 Kentucky workers were killed in workplace accidents in a single year.
Countless more Kentucky residents lose their lives because of medical negligence, criminal activity, and defective products every year.
What is an Action for Wrongful Death?
Under Kentucky wrongful death laws, surviving family members can seek compensation from anyone whose negligent or wrongful acts caused their loved one's death. 
After your family member's death, a personal representative will be appointed to handle the estate. The personal representative can file a wrongful death lawsuit.
Under Kentucky law, the following parties can recover compensation for wrongful death:
A surviving spouse
Children 
Parents 
The order in which damages are awarded is specified by statute. If the decedent had no children, the surviving spouse receives the entire award. If the deceased had children, the children receive half and the surviving spouse receives half. If there is no surviving spouse or children, the victim's parents receive the compensation.
If there is no surviving spouse, children, or parents, the personal representative can recover damages and distribute them to the deceased's next of kin. That distribution is made according to the victim's will or Kentucky's intestate distribution laws.
Types of Wrongful Death Cases We Handle
When someone's negligence or wrongdoing results in the death of a loved one, we're here to help you. The Kentucky attorneys at Minner Vines Moncus Injury Lawyers have handled all types of wrongful death cases from start to finish. The types of cases we handle include:
Car, truck, and motorcycle accidents. Vehicle accidents are a leading cause of wrongful death. We will investigate the accident, work with authorities, and file any lawsuits needed.
Reckless or negligence operation of equipment. Workers and bystanders put their lives on the line at construction sites. When someone is not properly trained, or acts carelessly, the company and the individual may be liable.
Unsafe medication. We count on prescription medication to make us healthier but sometimes medication can do more harm than good.
Medical malpractice. Doctors and medical practitioners make mistakes. When they do, it can cost the health and lives of their patients.
Faulty safety equipment. Every day workers rely on equipment to keep them safe. When that equipment fails, we can investigate and help survivors recover.
Unsafe working conditions. Companies must follow state and Federal laws to keep workers safe. When they put profit above the law, they may be responsible for the deaths that occur.
Toxic exposure. Workers often work with unknown substances and dangerous materials. If they're killed by working with unsafe materials, a wrongful death case may be needed.
Criminal acts. When people commit crimes, it's possible for others to pay the price. If you lost a loved one due to a criminal act, we'll help you pursue justice and compensation.
What is My Kentucky Wrongful Death Case Worth?
Taking legal action may be the furthest thing from your mind right now. Most people want to know whether their case is worth enough to bother with the legal process. 
Before our lawyers can provide an estimate about how much your wrongful death case is worth, it's important that we carefully analyze the specific facts of your case.
In wrongful death cases, we'll look at factors such as:
The cost of your loved one's medical bills
Your family's out-of-pocket expenses
Your loved one's past earnings record and future earning potential
Your loved one's life expectancy and the ages of any dependents
How your family's life has changed because of the loss
The circumstances of the accident
It's never easy to put a dollar value on a life. At Minner Vines Moncus, we know that your family is struggling right now. Let us help you fight for the fair compensation you deserve. With the help of experts and specialists, our team can assess your case value and work to maximize your settlement or verdict.
What Types of Damages Are Available By Filing a Wrongful Death Lawsuit?
You may be entitled to compensation for both your financial costs and non-economic damages.
Your financial losses, or economic damages, may include:
Lost income and financial support
Loss of household services
Loss of inheritance
Medical bills you paid from the date of the accident to the date of death
Funeral expenses
The cost of pursuing the wrongful death claim
You may also be entitled to recover compensation for:
Loss of consortium
Loss of parental guidance and support
Your family's pain and suffering
If your loved one's death was caused by gross negligence or intentional wrongdoing, courts can also award punitive damages. Rather than compensate for a specific loss, punitive damages punish the responsible party for their wrongful actions.
Can I Recover Damages If My Loved One is Being Blamed for a Fatal Accident in Kentucky?
Under Kentucky state law, liability is divided among all responsible parties. When someone is killed, more than one person can share the blame. It's even possible that your loved one could share some responsibility for causing the fatal accident.
Kentucky is a pure comparative negligence state. That means you can recover partial compensation even if your loved one shared some fault for the accident.
Remember, the insurance companies aren't on your side. They won't hesitate to do whatever it takes to minimize their own financial liability. That includes blaming an accident victim for causing their own death.
Our lawyers in Kentucky can help you fight back. If you're dealing with allegations and blame, call to speak with a lawyer who can help today.
What Causes Most Fatal Accidents in Kentucky?
At Minner Vines Moncus, we handle all wrongful death cases in Kentucky, including those involving:
Car accidents
Other motor vehicle accidents, including trucking accidents and motorcycle accidents
Boating accidents
Premises liability, including negligent security
Medical malpractice
Nursing home abuse and neglect
Criminal assault, sexual assault, and violent crimes 
Was your loved one killed due to someone else's careless, reckless, or intentional acts? Call our Kentucky wrongful death attorneys for a free case evaluation today. We'll do everything possible to recover the fair compensation your family needs and deserves.
How Do I Prove Negligence After a Fatal Accident in Kentucky? 
Not all survivors of accident victims are entitled to recover damages. To get the money you need, you first have to prove that someone else's acts caused your loved one's death.
That almost always means proving negligence. 
To establish negligence, your lawyer will work to locate evidence that establishes:
The at-fault party's legal duty of care
A breach of duty
The breach caused your loved one's death
The damages your family has suffered, including financial and emotional losses
Some cases are based on strict liability. For example, manufacturers of defective equipment or consumer products can be held strictly liable for the damage those products cause.
In all cases, we'll launch a full investigation to locate the evidence you'll need to support your claim. Our lawyers will work to locate eyewitnesses, video footage, and other hard evidence from the accident scene. We'll even hire experts who can offer their opinions about what happened.
How Long Do I Have to File a Wrongful Death Lawsuit After a Fatal Accident in Kentucky?
You only have a short window of time to file a lawsuit after losing a loved one. Under the statute of limitations in Kentucky, you must file an action for wrongful death within one year of your loved one's death.
If you wait more than one year, you'll lose your right to sue for damages entirely. We highly recommend speaking to an experienced lawyer sooner rather than later if you've lost a loved one. To learn more about our legal services and how we can help, call our law firm for a free case review today.
Contact a Kentucky Wrongful Death Lawyer for a Free Consultation
Minner Vines Moncus is committed to providing the high-quality legal representation you deserve. If you've recently lost a family member in a tragic accident, don't hesitate to reach out for the legal advice you deserve. Instead, call to speak with an experienced Kentucky wrongful death lawyer today.