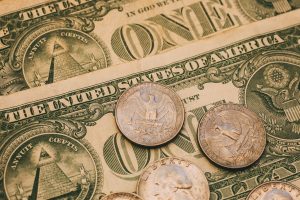 Have you been injured due to the negligence of another party? If so, you could be entitled to compensation for damages. A damages award may include economic and non-economic damages. These types of damages are compensatory damages as they compensate a victim for losses after an injury.
However, these losses are divided into monetary losses (economic damages) and pain and suffering (non-economic damages).
What Are Economic Damages in Personal Injury Cases?
Economic damages are the monetary losses you experience because of an accident or injury. They also include future or ongoing expenses because of permanent impairment or disability.
Examples of economic damages include:
Medical Expenses
The cost of medical care is often one of the greatest expenses in a personal injury case. A catastrophic injury could result in hundreds of thousands of dollars in medical bills. Over a person's lifetime, the cost of medical care for a permanent impairment could be well over a million dollars.
Examples of medical expenses include, but are not limited to:
Emergency room and hospital costs
Ambulance services
Bills from physicians, surgeons, and specialists
Diagnostic tests and lab work
Physical, vocational, speech, and occupational therapy
Counsel and mental health services
Medications, medical supplies, and medical equipment
In-home or long-term nursing care
Your health insurance company may pay for some of these medical expenses while your personal injury case is pending. However, the health insurance company may file a claim for reimbursement of medical bills it paid associated with the accident injury.
If you cannot afford to pay these bills, your personal injury attorney may help you work out a medical lien so that you can receive treatment. However, the medical expenses must be paid from your settlement proceeds since you are ultimately responsible for these costs.
Loss of Income
Loss of income is another significant monetary loss in a personal injury case. Severe injuries may require surgeries and physical therapy, which could keep a person out of work for months. You are entitled to compensation for lost earnings while you are out of work.
If you sustain a permanent impairment, you may also receive compensation for future lost wages or reduced earning capacity. Generally, a medical expert would issue an impairment rating and explain why you could not work because of your medical condition. A financial expert would assist in estimating the future loss of earnings for a settlement or jury trial.
Personal Care
An injury may prevent you from performing activities of daily living, such as bathing, dressing, and eating. If so, you may require assistance with your personal care. The cost of personal care and household services may be added to your injury claim.
Be prepared to justify this expense to the insurance company. You may need a statement from your physician explaining how your injuries prevent you from performing specific activities.
Out-of-Pocket Expenses
Out-of-pocket expenses are miscellaneous costs you incur because of your accident or injury. Typically, an accident victim pays these costs as they are incurred. The expenses are included in the economic damages claim.
Examples of out-of-pocket expenses include, but are not limited to:
Mileage, parking fees, and public transportation costs to and from medical appointments
Prescription drugs and over-the-counter medications
Medical supplies, including bandages, alcohol swabs, etc.
Meals and hotel costs for out-of-town medical treatments
Medical equipment, such as wheelchairs, crutches, etc.
Modifying your home or vehicle to accommodate a permanent disability or impairment, such as installing a wheelchair ramp
As with personal care costs, the insurance company requires proof of payment and justification for the expenses. A doctor's statement explaining how your injury resulted in the expense may be necessary. You may also need to justify the cost as "reasonable" if the claims adjuster questions the cost.
Calculating Economic Damages in a Personal Injury Case
Economic damages represent the total of all your expenses and out-of-pocket costs after your injury. Future economic damages are more difficult to calculate. For future damages, we may consult one or more experts.
Experts use a variety of factors to calculate future damages, such as:
The type and severity of your injuries
Loss of enjoyment of life
The anticipated level of medical, personal, and nursing care you will need
Your age and general health condition
The anticipated age of retirement
Your career, education, skills, and experience
The anticipated cost of living and inflation
An award of future damages is important to provide ongoing care for a person who sustained a permanent impairment.
Schedule a Free Consultation With Our Lexington Personal Injury Lawyers
Money will not take away the pain and suffering caused by an accident or negligent conduct. However, a personal injury settlement reimburses you for economic damages. It also provides funds to help you recover from the experience financially. Contact our law firm Minner Vines Moncus Injury Lawyers at (859) 550-2900 to schedule your free consultation with an experienced personal injury attorney in Lexington, KY.