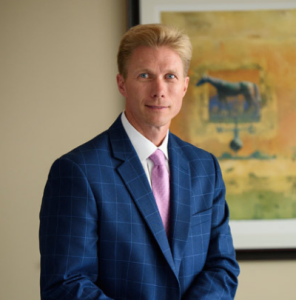 You may have the right to file an insurance claim or lawsuit if you've recently suffered injuries on someone else's property in Lexington, Kentucky. If a dangerous or hazardous condition contributed to your accident, the owner might be on the hook for your resulting injuries and damages. The experienced Lexington premises liability lawyers at Minner Vines Moncus Injury Lawyers can help you seek maximum compensation.
Collectively, our award-winning Kentucky trial attorneys have more than 71 years of experience. We stand up and fight for injury victims and grieving families in Lexington and across the Bluegrass State, helping them achieve meaningful results in their personal injury cases.
We'd led our clients to over $1 billion in settlements and verdicts – including multiple hundred-million-dollar results. Now it's your turn to have us pursue the compensation you'll need on your road to recovery.
Your first consultation is free. Fill out our contact form or call our law office at (859) 550-2900, conveniently located in downtown Lexington, to set up a time to discuss the details of your premises liability case today.
How Minner Vines Moncus Injury Lawyers Can Help If You've Been Hurt on Someone Else's Property in Lexington, KY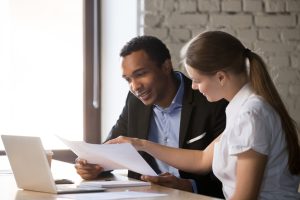 When you get hurt on someone else's property, the owner will probably be quick to deny responsibility and might even try to blame you for your accident. Their insurance company will also work hard to deny your claim or limit how much money they have to pay.
To increase the odds of a victory and set yourself up for the kind of results you deserve, you need to enlist the help of a top-rated Lexington personal injury lawyer.
At Minner Vines Moncus Injury Lawyers, we're tough negotiators, but we truly thrive in the courtroom. Our track record of success is unparalleled, and it's allowed our attorneys to achieve some of the most prestigious awards in the legal industry. When you hire our law firm, you send a clear message – you're not settling for a penny less than your premises liability case is worth.
When you choose our Lexington personal injury law firm to represent you, you can focus on getting better while knowing that your case is in experienced hands.
We will:
Gather evidence that can be used to support your premises liability claim
Investigate the accident that caused you to get hurt
Determine what steps the property owner should have taken to prevent the accident
Identify other incidents on the premises that could help to paint a pattern of negligence
Defend against the owner's claims that you are responsible for your injuries
Enter settlement negotiations armed with strong arguments, facts, and evidence so that at-fault parties have no choice but to offer a fair settlement
File a lawsuit and bring your case to a jury in Fayette County, if necessary
Money can be tight after an unexpected accident, which is why Minner Vines Moncus Injury Lawyers works on a contingency fee basis. You don't have to pay anything unless we win your premises liability case.
To learn more and get started on your pursuit of compensation, simply reach out to a member of our legal team. We're happy to listen to your side of the story and arrange a time for a free consultation with a premises liability attorney.
What Is Premises Liability?
If you are explicitly or implicitly invited onto someone else's premises in Lexington, you shouldn't have to watch your every step. You should be able to enter the property without fear of getting hurt. If you do suffer an injury because of a dangerous condition, the owner might be financially responsible for the resulting consequences.
That's because, under Kentucky premises liability law, property owners assume a duty of care to guests and visitors. The duty that's owed – and the lengths to which an owner must go to prevent avoidable harm – depends on the visitor's status.
There are three main classifications under Kentucky's premises liability law: invitee, licensee, and trespasser.
Invitee
An invitee is someone who enters the premises with the owner's consent for a business purpose. Invitees are owed the highest duty of care because their visit benefits the owner in some way.
To protect invitees, property owners must:
Regularly inspect the premises for potentially dangerous conditions
Fix or repair hazards when they're discovered, and
Warn about known risks.
You'd be considered an invitee if you went shopping at a grocery store, ate dinner at a restaurant in Lexington, or visited City Hall to get a marriage license.
Licensee
An invitee is also someone who enters the premises with the owner's consent, but their visit is personal.
To protect licensees, property owners must:
Fix or repair hazardous conditions when they become aware of them (or should be aware of them), and
Warn about known dangerous conditions.
You'd be considered a licensee if you ran into the Fayette Mall for the sole purpose of using the bathroom.
Trespasser
Generally speaking, property owners don't owe trespassers a duty of care. There's no obligation to inspect or repair hazards to limit the risks a trespasser may face on the property.
There is an exception when the trespasser is a child. If a property owner has an attractive nuisance on the premises – something dangerous that might be particularly interesting to a child – they must take certain precautions to keep trespassing children from getting hurt.
For instance, this might involve putting a fence around a swimming pool, housing heavy machinery in a shed, and filling large holes.
We Handle All Types of Premises Liability Cases in Lexington
Minner Vines Moncus Injury Lawyers will be there to help you seek compensation after you sustain avoidable injuries on someone else's property.
We represent clients in premises liability claims, including:
Falls from heights
Falling object accidents
Elevator and escalator accidents
Toxic exposure
Assault
Negligent security
Swimming pool accidents
Broken sidewalk accidents
Not sure if you have a case? Contact our experienced premises liability lawyers in Lexington for a free consultation.
What Compensation Can I Get If I File a Premises Liability Lawsuit?
Property owners – or anyone responsible for the maintenance and operation of the premises – can be required to pay economic damages and non-economic damages if you win your premises liability claim.
Economic damages offset the verifiable costs related to your accident, which might include:
Medical bills
Lost wages
Disability
Nursing care
Rehabilitation
Property damage
Non-economic damages are awarded to make up for the trauma associated with your accident, like:
Chronic physical pain
Emotional distress
Post-traumatic stress disorder (PTSD)
Reduced quality of life
Damages for pain and suffering can be tough to value, which is why we will consult with experts and specialists throughout your case. They can provide insight into how your accident affects your life – and how it will likely affect you for years to come.
With this information, we can work toward a financial recovery that really reflects what your Lexington premises liability case is worth.
The Property Owner Is Blaming Me for My Injuries – Can I Still Recover Compensation?
Yes, as long as you're not entirely at fault. Kentucky has a pure comparative fault law, which provides that you can recover compensation but that your shared responsibility will be taken into account.
Damages will be adjusted based on your role in the accident.
If you're assigned 15 percent fault in your premises liability case, your damages will be reduced by 15 percent.
It's important to be prepared for victim-blaming tactics. The more fault you share, the less a negligent property owner or insurer will have to pay for your injuries.
Our Lexington premises liability lawyers will be ready for these arguments and prepare a strategy to minimize how much, if any, blame you're assigned.
What's the Deadline for Filing a Premises Liability Lawsuit in Kentucky?
Kentucky has a one-year statute of limitations that applies to premises liability lawsuits. This gives you just one year from the date you sustain an injury to pursue compensation.
Once the deadline comes and goes, you will have lost the right to take legal action. You can protect yourself by calling our experienced personal injury attorneys near you in Lexington right away.
Schedule a Free Consultation With an Experienced Lexington Premises Liability Lawyer
Did you recently sustain injuries because of a hazardous condition on someone's property in Lexington, KY? Whether you were at a park, in a store, or walking down the sidewalk, you may have the right to file a lawsuit against the owner.
Contact Minner Vines Moncus Injury Lawyers for help. Our Lexington premises liability lawyers can help you pursue maximum damages for the trauma you've suffered.
We offer a free consultation, so please call our downtown Lexington law office to get started on your case today.