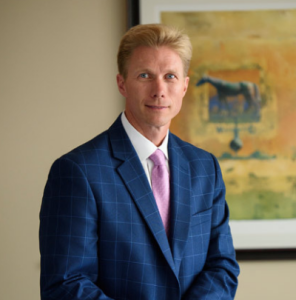 Electrocution accidents can lead to some of the most severe injuries that anyone can deal with. Contact us today at (859) 550-2900 or use our online contact form to begin dealing with your physical pain and emotional trauma.
While electrocution accidents are considered one of the "Fatal Four" types of incidents in the construction industry, the truth is that individuals from all walks of life can suffer from one. In fact, a report, developed by the Consumer Product Safety Commission, found that there were an estimated 49 electrocution fatalities associated with consumer products every year.
Whether you have suffered an electrocution injury while working or as the result of another party's negligence while you go about your day, the personal injury attorneys in Lexington at Minner Vines Moncus Injury Lawyers are committed to helping you obtain the recovery you need and the justice you deserve.
How Do Electrocution Accidents Happen?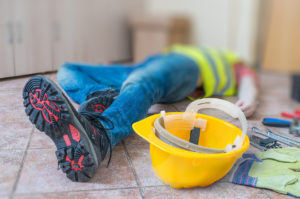 Naturally, laborers, construction site workers, and electricians are at a higher risk of suffering from an electrocution injury because of their frequent exposure to electrical currents. Generally speaking, there are three main types of electrical accidents including electrical shock, electrical burn, and electrical fires.
Common causes of electrical accidents at work include:
Faulty wiring.
Contact between ladders/scaffolding and electrical wires or power lines.
Contact of construction equipment and live wires or power lines.
Defective power tools or electrical equipment.
Weather-related electrocution such as lightning and rain causing an incident.
Missing ground-fault protection.
Lack of proper safety training or equipment training.
Unsafe work conditions and practices.
Negligence when using electrical equipment around water.
However, accidents can also occur as a result of malfunctioning electrical devices, negligence by another party, or inadvertent actions. In terms of electrical accidents that can occur to the general public, these happen because of a number of factors including:
Old wiring.
Exposed electrical wiring near flammable materials.
Loose connectors.
Poor wiring that can lead to electrical fires and shock.
Old cords, plugs, and extension cords.
Misuse of lamps and light fixtures.
Appliances with old or exposed wiring.
Outlets used around potentially wet areas such as bathrooms, kitchens, garages, and outdoor areas.
Downed power lines.
Improperly grounded wires.
Whether at work or as the result of another negligent party, you deserve justice and recovery for your electrocution injury. Let Minner Vines Moncus Injury Lawyers put their reputation on the line for you.
Types of Electrocution Injuries
Electrocution accidents occur when an individual comes into contact with high voltage electricity. Depending on the strength of the current, injuries can occur on the outside of the body and in the internal organs, as well as result in emotional and psychological trauma.
The severity of the injury will depend on how high the voltage was, the amount of time that the current ran through the victim's body, and the part of the body that came into contact with the current.
Some of the most common injuries caused by an electrocution accident include:
Burns and Skin Damage – These are some of the most common injuries but also some of the most severe.
Heart Damage – A severe electrocution can cause the heart to completely flat line. If the individual does not receive immediate treatment, the injury can cause death.
Lung Damage – A shock to the chest can result in respiratory arrest. This injury can also cause death.
Spinal and Head Damage – A current passing through the body can cause damage to the central nervous system, contributing to spine and head injuries. This can be made worse by the jerking or falling that tends to occur with being electrocuted.
Kidney Damage – Kidneys can become severely damaged as the result of electrocution.
Tissue Damage – An electrical shock can cause permanent damage to muscles and tissues.
Unfortunately, electrocution can also lead to vision loss, memory loss, headaches, depression, and post-traumatic stress disorder (PTSD).
Symptoms of Electrical Shock
It can be challenging to notice symptoms of electrocution as the survivor may have little to no outward injuries. Oftentimes, the most severe of injuries occur internally.
If you come across a coworker, family member, or another individual who you believe may have suffered from electrocution, the following symptoms can indicate that they have indeed suffered an electrical shock:
Severe burns on hands, heels, or head.
Suffering from chest pain and/or shortness of breath.
Abdominal pain.
Seizures.
Numbness or tingling throughout the body.
Problems with vision, swallowing, hearing, and headaches.
Irregular heartbeat.
Unconsciousness for any amount of time.
These symptoms of an electrocution injury are serious and the injured party should seek medical attention immediately. After you have received the medical care you need, do not hesitate to contact the trustworthy and compassionate electrocution injury lawyers at Minner Vines Moncus Injury Lawyers.
What to Do in Case of an Electrocution Accident
If you are with a loved one, coworker, or another individual who happens to suffer from electrocution, it is important to provide immediate care so as to prevent death.
Please be aware, however, that you should not attempt to rescue an individual who is still in a high-voltage area. This can place your life in danger.
If you are able to provide assistance, consider taking the following steps:
Make sure to turn off the source of the electric current.
Use a non-conducive object to push the person away from the electrical current. Attempting to use your hands or a metal object can result in you suffering an electrical shock as well.
Call 911.
If respiratory failure occurs, and you are qualified to do so, begin CPR.
Removing clothing from any areas of the body that appear to be burned.
Stay with the individual until medical assistance arrives.
Do not move the individual at any time as they may be suffering from internal injuries or head/neck injuries that could become worse with movement.
Even if the individual does not appear to have suffered severe injuries, it is best to remain cautious and seek medical care.
Medical Treatment for Electrocution Accidents
Because an electrocution accident can result in heart or respiratory failure, an individual who has suffered from a shock will likely need immediate medical attention. Depending on the severity of the injuries, medical treatment may include:
Treatment for burns. Burns and skin damage are common injuries caused by electrical accidents. This may require the removal of dead or damaged tissue. Severe cases may require grafting or even amputation.
Testing for injuries. Because electrical shocks can affect the muscles, heart, brain, and other organs, a number of tests may be recommended, such as:

ECC or EKG
Complete blood count
Urine test for muscle enzymes
X-rays
CT scans

Rehabilitation. If the victim of electrocution suffers a broken bone or muscle damage, they may need treatment, surgery, and rehabilitation.
Medical care for neurological issues. Because electrocution affects the central nervous system, medical care may be needed to treat amnesia, seizures, nerve damage, and other neurological problems that arise after the incident.
Surgery – If damage to the victim's heart was severe, surgery may be needed to fix the issue.
The medical treatment you receive following an electrocution accident can be costly and place you and your loved ones in a tough financial situation. Our Lexington electrocution accident attorneys have the experience, skill, and compassion to effectively represent you. We can help you recover any damages caused by your accident.
Let Minner Vines Moncus Injury Lawyers guide you through the legal process of making a successful claim. Contact us today at (859) 550-2900 or use our contact form.
Discovering Who Is at Fault
Depending on the circumstances of your electrocution, there may be various parties responsible for your injuries. In most instances, business owners, property owners, or employers, may be held liable through:
Premises Liability. This occurs when a property owner had a duty of care to protect you from electrical shock injuries but failed to do so. If they know or should've known, then property owners may be held liable.
Negligent Training or Supervision. When your employer fails to provide proper training or supervision when working with electrical components, this negligence can make them liable for your injuries.
Vicarious Liability. Employees who act in a negligent manner or fail to act may be held liable.
Should you, unfortunately, lose your loved one to an electrocution accident, the wrongful death attorneys at Minner Vines Moncus Injury Lawyers can help you to file a claim against those responsible for their loss of life.
Contact the Lexington Electrocution Lawyers at Minner Vines Moncus Injury Lawyers Today
Your pain deserves justice. Do NOT let those who caused your injury ignore their responsibility to you. We'll help you get the recovery you need so that you and your loved ones can move forward in life. Contact the Lexington injury attorneys of Minner Vines Moncus Injury Lawyers by calling (859) 550-2900 or filling out a contact form online.
Our Lexington personal injury law firm also provides:
Lexington, KY Construction Accident Lawyers
Lexington Personal Injury Lawyers
Wrongful Death Lawyers in Lexington, Kentucky