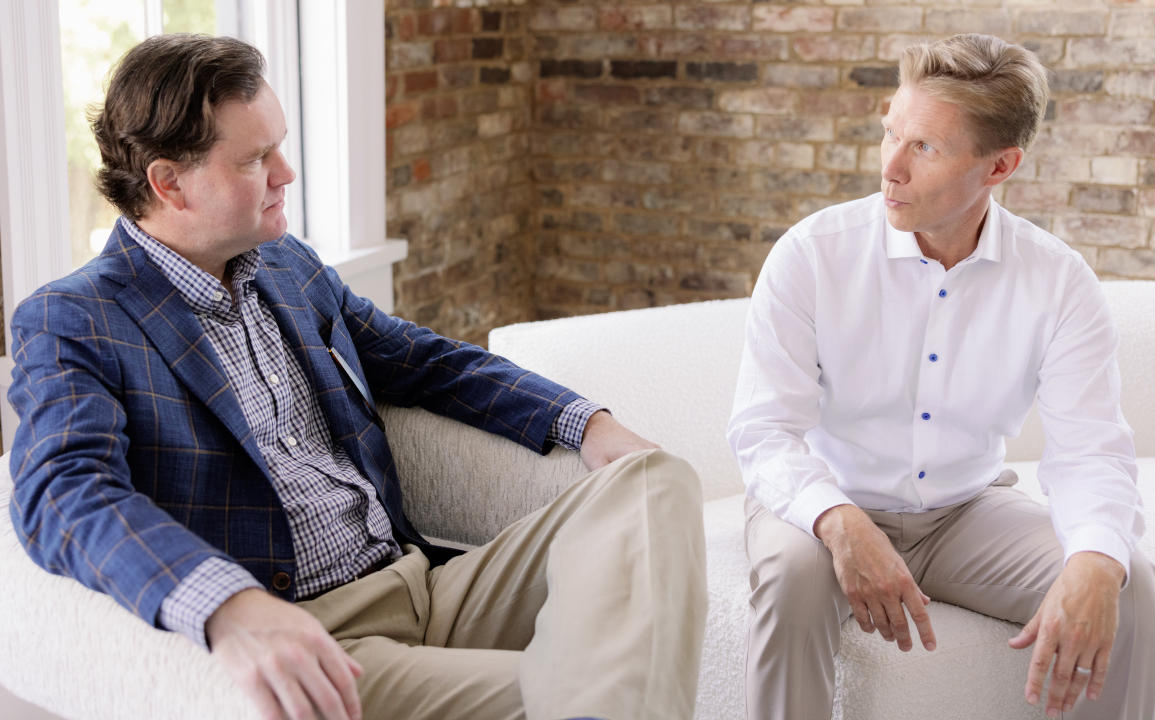 When your child suffers a severe or life-changing injury, you need a personal injury law firm that will not stop at anything until those wrongs have been remedied. We know how much parents love their children, and as parents ourselves, we understand the challenges that can arise when our little ones are hurt.
Undoubtedly, one of the most terrifying experiences any parent can ever go through is receiving a phone call that their child has been hurt. Whether it's a child's teacher explaining what happened on school grounds or a family friend relaying the incident to a nervous parent, there are few things in this world as terrifying.
As parents, we go above and beyond to ensure the safety of our children, and we trust that their teachers, caretakers, babysitters, and other guardians also have their best interests at heart. The unfortunate reality, however, is that accidents can – and do – happen.
For decades, the Lexington injury lawyers at Minner Vines Moncus Injury Lawyers have been compassionately supporting children and their parents. We are honored to serve families when they need us most and we will do everything in our power to guide you through this difficult time.
Has your child suffered an injury because of a negligent third party? Contact Minner Vines Moncus Injury Lawyers today at (859) 550-2900 or reach us by filling out our contact form. We are ready to hear your story with an open heart and determination to make sure your child's suffering was not in vain.
Steps to Take If Your Child Has Suffered a Personal Injury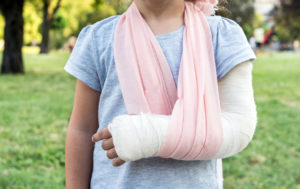 1. If your child has suffered a severe personal injury, it is vital that you, as the parent or as a guardian, do not panic. Your child is likely to feel very scared at this time, so keeping a calm demeanor as the adult in the situation may help to make them feel a little better.
Regardless of the severity of the injury, you should seek out medical care immediately. Children, especially toddlers, may not be able to fully communicate the pain they are dealing with and this could lead to bigger issues if they do not receive medical attention.
2. Following any visit to the doctor or a hospital stay, you will want to notify the proper parties involved in the incident so that they can take note of the injury. In many cases, this may include reporting the injury to your child's school so that they can make an incident report.
This detailed account of what happened to your child can also prove to be a useful form of evidence if you decide to file a legal claim to seek justice and compensation for your little one's injury.
3. After you have reported the incident to the school (or other party involved in the accident), you will want to call your insurance provider. Let them know exactly what happened, costs associated with the injuries, and follow any instructions they have given you regarding making an insurance claim.
Make sure to document any discussions that you have with your insurance company and submit all paperwork requested in a timely manner. Be aware, however, that your insurer will not always "play fair" and may make obtaining recovery for your child difficult.
4. If you are having issues with the insurance company acting in bad faith, or if you need help acquiring compensation from a negligent third party, do NOT hesitate to contact a personal injury attorney in Lexington, KY. We will expertly represent you and ensure that your insurance company and any other liable parties are held accountable for their actions.
Please be aware that in the state of Kentucky, the statute of limitation is one (1) year from when your child suffered their accident. If you do not file your claim within one year, you will have essentially no chance of obtaining recovery.
Time is of the essence, contact Minner Vines Moncus Injury Lawyers now to begin the process of securing compensation for your child's pain and suffering.
Types of Incidents That Can Cause Childhood Injuries
Children are inquisitive, adventurous, and energetic by nature. Whether playing at school or at the park with friends, your child is likely to suffer the occasional bump and bruise.
However, there are instances when our loved ones suffer a serious injury that can have long-lasting effects on their health. According to a report by the Centers for Disease Control and Prevention (CDC), the majority of non-fatal injuries that children can sustain stem from five particular causes:
Falling
Being struck with or against an object
Animal bites/stings
Overexertion
Injuries sustained from a motor vehicle or auto-pedestrian accident
Sadly, childhood injuries occur more often than you may think they do. As per the CDC, every year there are approximately 12,000 deaths suffered by children ages 0 through 19 from unintentional injuries. Just as startling, there are more than 9.2 million children treated in emergency rooms all across the US for nonfatal injuries.
Should your child suffer a catastrophic injury, rest assured that the Lexington child injury lawyers at Minner Vines Moncus Injury Lawyers are more than willing and able to take up the mantle to defend your child's rights. Our team of caring and dedicated lawyers are able to help you if your child has been involved in accidents such as:
Accidents that occur in their daycare center
Crib injuries
Car seat injuries
Accidents that occur at their school
Accidents at the park or playground
Injuries sustained because of defective toys or playground equipment
School bus accidents
Accidents that occur at a friend's house
Accidents around the swimming pool (including private pools, hotels, and water parks)
Injuries sustained in an amusement park
Injuries that occurred in parks with trampolines
Animal attacks or bites
Accidents that occur due to negligence in safety
As parents ourselves, we understand the frustration and feeling of helplessness that comes when our children are injured. The safety of all our local children is paramount, especially when we entrust that safety to professionals who have promised to keep our children safe.
Let Minner Vines Moncus Injury Lawyers fight tooth and nail for your child's compensation. We'll focus on securing you justice so that you can focus on nurturing your little one back to health.
Common Child Injuries Sustained Because of an Accident
It is important to note that many of the accidents noted above are preventable under the proper care. On the other hand, they can also cause great harm to your children if a negligent party fails to keep them safe.
Injuries suffered from childhood accidents can include but are not limited to:
Lacerations
Contusions
Broken, crushed, or shattered bones
Disfigurement and scarring
Tendon tears
Head injury
Concussions
Eye injuries
Brain injuries
Cerebral palsy
Mental and emotional impairment
Paralysis
Short term and long term disability
Amputation
Some of these injuries may seem minor, but proper medical attention should still be sought out to ensure that your child is in stable condition.
Also, make sure to attend all follow-up appointments as scheduled and provide your child with any medications as prescribed to them.
Following these steps is essential to developing a strong child injury claim.
Determining Liability for Your Child's Injury
Children will be children, meaning that they are more compulsive and less experienced in comparison to adults. They may not know the importance of using a crosswalk safely or that certain neighborhood dog's are aggressive. Needless to say, their fearlessness can put them in harm's way.
However, that does NOT excuse third parties from failing to act in a responsible manner. Even though children may not be aware of certain dangers, most adults certainly do, and because of this they can be held liable.
Liable third parties can include:
Pet owners
Motorists
Property owners
Toy manufacturers
Playground manufacturers
School officials
Sports coaches
Sports players
Healthcare professionals
Other parents
While it may be complicated to determine liability, an experienced child injury attorney has the ability to determine who is at fault for your child's injury.
Together with a team of medical professionals, accident specialists, engineers, and other legal professionals, Minner Vines Moncus Injury Lawyers can develop a strong case to secure the compensation your child and family need for continued medical treatment and emotional support.
Contact Minner Vines Moncus Injury Lawyers
We know that children really are our entire world, and when they get injured, it can be such a heartbreaking experience for parents and families. Do not let a negligent third party get away with harming your child.
Fight back by hiring the Lexington child injury attorneys of Minner Vines Moncus Injury Lawyers. You are a hardworking parent taking care of your child. Let our experienced child injury attorneys take care of you. Contact our Lexington personal injury attorneys today at (859) 550-2900 or fill out our contact form and a representative will get in touch with you to schedule your free, no-obligation legal consultation.
Our personal injury law firm in Lexington, KY also provides: