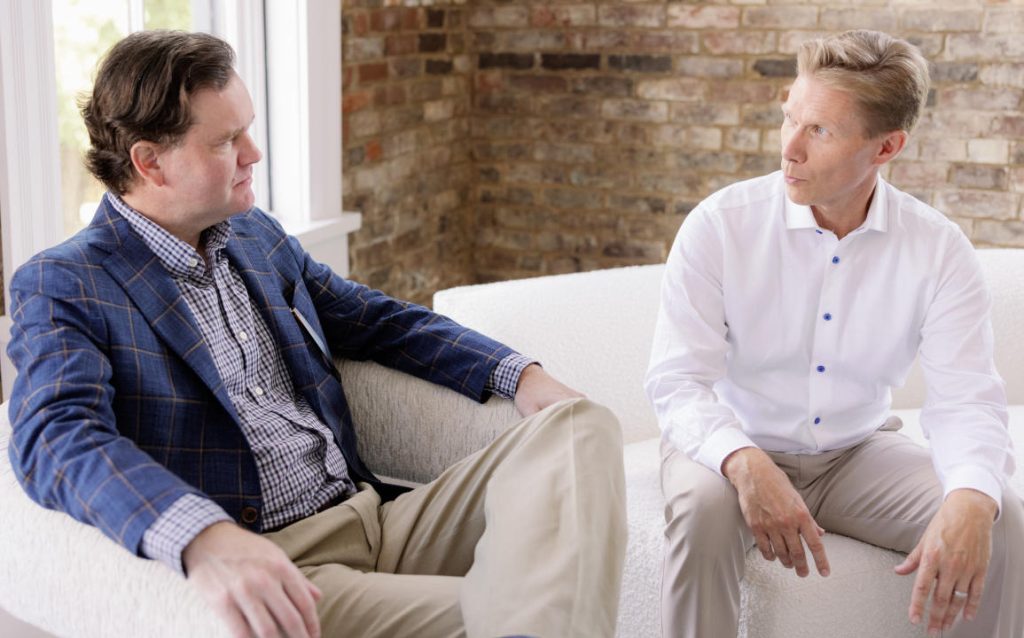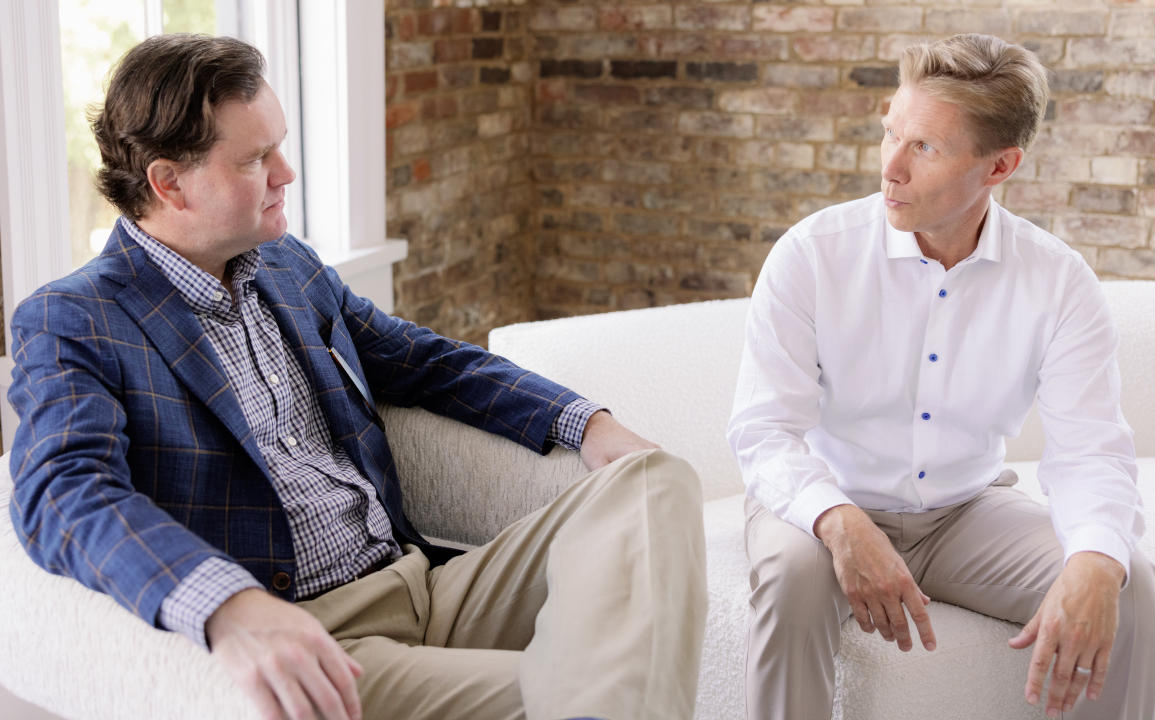 If you have been injured in an accident with a bus, or as the passenger of a bus, you may be owed significant compensation from the bus driver or their employer. Contact the Lexington bus injury lawyers of Minner Vines Moncus to discuss your case.
Every day, Lexington's bus stops are full of eager community members simply wanting to go to school, work, or to run a few errands. Unbeknownst to them, riding a bus comes with its own risks and a negligent driver – whether the bus driver or another party – can put their well being in danger.
Nationwide, between 2005 and 2009, an average of 63,000 buses were involved in some sort of accident. In total, over 14,000 people were injured and another 325 killed in those accidents. That's 14,000 people that are suffering from injuries ranging from minor to grievous, and 325 people that abruptly lost their lives because of another's carelessness.
The Lexington bus accident attorneys at Minner Vines Moncus Injury Lawyers take great pride in representing everyday people, like you, who have placed their trust in public transportation, just to have that trust broken because of negligence.
When you have injuries to mend, medical bills to pay, emotional trauma to address, and a family to support, know that there is a team of lawyers invested in helping you see the light at the end of the tunnel.
If you have been involved in a bus accident caused by a negligent party, the attorneys at Minner Vines Moncus Injury Lawyers are ready to hear your story. Call us right now at (859) 550-2900 or fill out our contact form and a Minner Vines Moncus Injury Lawyers representative will contact you shortly.
What You Need to Do Following a Bus Accident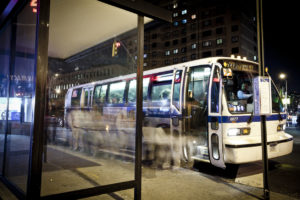 1. As with any accident or injury, it is imperative that you seek medical attention first and foremost. Injuries sustained in a bus accident must be treated so that no further injury is done and so that there is a legal record of you seeking treatment for your pain.
Should you decide to file a legal claim, these medical records which highlight the specific injuries you were treated for, will prove to be great evidence. The costs and damages associated with your medical treatment can be collected by your claim.
2. Next, you will want to begin the process of filing a bus accident claim. The type of claim you make will depend on the type of injury you suffered as well as the type of vehicles that were involved in the accident.
Time is of the essence when filing for this particular claim for both privately owned and government-funded bus transportation systems. In the state of Kentucky, the statute of limitations for filing a personal injury claim (or a wrongful death claim) is set to one (1) year from when the injury or death occurred. The claim itself must identify:
The name and address of the claimant.
The names of all liable parties.
A detailed account of the incident, documenting the time, place, and circumstance leading up, during, and after the accident.
It is in your own best interest to seek out the legal guidance of an experienced bus accident attorney when filing a bus accident claim. Our personal injury attorneys at Minner Vines Moncus Injury Lawyers will walk you through the entire process, ensuring that you submit all documentation and evidence in a timely manner.
After you have suffered a serious injury, the last thing you need is to be left alone. Minner Vines Moncus Injury Lawyers is here for you when you need it most.
Fill out our contact form to request a free, no-obligation consultation with one of our Lexington personal injury lawyers.
Why Bus Accidents Happen
A lot of responsibility rests on a bus driver's shoulders. One mistake can send a bus full of passengers to emergency care centers for treatment of their injuries — or worse. However, bus driver's are not the only ones responsible for bus accidents occurring.
Bus accidents tend to happen for a number of reasons including but not limited to:
Distracted Driving

Bus driver or another party acting in a negligent manner while driving
Failure to yield to other motor vehicles, bicycles, or pedestrians
Bus driver or another driver under the influence of alcohol or drugs while behind the wheel

Poor Vehicle Maintenance

Defective or worn out tires
Tire blowouts
Brake failure
Equipment failure

Failure to Follow Traffic Laws
Failure to use turn signals
Reckless driving including speeding
Tailgating
Unsafe lane changes (e.g. cutting off another driver)
Traveling in the wrong direction
Unsafe change in direction
Negligence of the Municipality

Dangerous roadways
Poor road conditions
Failure to adequately perform pre-employment screening on a bus driver
Whether you suffer an injury as a result of the bus driver's own negligence or another motorist's reckless driving, you deserve to have your pain and suffering taken seriously.
You deserve to have Minner Vines Moncus Injury Lawyers on your side.
Types of Injuries Sustained In Bus Accidents
Because buses lack proper restraints, a collision with any other type of vehicle can cause passengers serious injuries. Couple this with the fact that buses are also prone to rollovers and the threat of life-threatening injuries is increased.
While the severity of bus accidents vary, occupants can still have serious injuries when they do occur. At Minner Vines Moncus Injury Lawyers, our personal injury attorneys have noted the following common injuries sustained in bus accidents:
Lacerations
Contusions
Broken, crushed, or shattered bones
Neck or head injuries
Whiplash
Back sprains
Amputation
Medical treatment for these types of injuries can place a large financial burden on you and your family, while also leaving you unable to work.
It is our hope that in the unfortunate event of a bus accident, no one is hurt. But should you or someone you know be seriously injured or killed, do not hesitate to contact Minner Vines Moncus Injury Lawyers at (859) 550-2900 to seek out legal aid.
Determining Liability for Bus Accidents
Determining liability in a bus accident can be a complex situation best handled by the dedicated and committed Lexington personal injury attorneys at Minner Vines Moncus Injury Lawyers.
In cases where the bus driver was found to be negligent, the individual may be held liable alongside the driver's employer. The company for whom the bus driver worked for can be held liable for:
Neglectful hiring practices
Neglectful supervision practices
Neglectful entrustment
Poorly maintaining the vehicle
Failing to verify proper licensing/certification
Failing to properly train the driver
At times, the accident may fall outside of the bus management company's responsibility. Other parties responsible can include:
Bus manufacturing company for issuing out defective parts
Parts manufacturer for defective parts
If the accident involves a semi-truck:

The semi-truck driver may be liable
The company or owner of the truck may be held liable
Parts manufacturer may be held liable

An individual driver may also be responsible for the accident
Regardless of who is responsible for the accident and your injuries, you are due justice and compensation.
While this may seem like an uphill battle unraveling who the liable party is, having the right bus accident lawyer on your side can simplify the entire process for you, leaving you with a peace of mind that your best interests are being taken care of.
Find comfort in knowing that the attorneys at Minner Vines Moncus Injury Lawyers have served the people of Lexington for decades, and while public transportation technology has evolved, so too have our legal strategies and tactics. Our bus accident attorneys have the passion, skill, knowledge, and determination to ensure you obtain full compensation for all your physical and emotional trauma.
Call us at (859) 550-2900 or fill out our contact form to schedule a free, no-obligation consultation.
Types of Compensation You May Receive for Being Involved In a Bus Accident
The expert Minner Vines Moncus Injury Lawyers bus accident attorney know what to look for when determining what kind of compensation is owed to you. By law, victims of a bus accident are entitled to seek restitution for all of their injuries and damages that they have suffered, such as but not limited to:
Medical, hospital, and rehabilitation costs
Mental anguish
Pain and suffering
Lost wages
Loss of future earnings resulting from a long-term or permanent disability
Wrongful death damages
It's time that your voice gets heard. Contact the trustworthy and successful team of Minner Vines Moncus Injury Lawyers to help you obtain everything you need to begin recovery. Our attorneys have over $1 billion collected for our clients, our reputation speaks for itself.
Contact a Bus Accidents Attorney
Bus management companies, municipalities, and privately-owned bus owners owe it to you to keep you safe while using their transportation. If they acted negligently and caused your bus accident, you need representation that is experienced and knowledgeable enough to fight them and win.
Reach out to Minner Vines Moncus Injury Lawyers today. Your journey to recovery begins with a call to (859) 550-2900. You can also fill out our contact form to set up your free, no-obligation consultation today.
Our Lexington personal injury law firm also provides:
Lexington, KY Brain Injury Lawyers
Lexington Personal Injury Lawyers
Wrongful Death Lawyers in Lexington, Kentucky