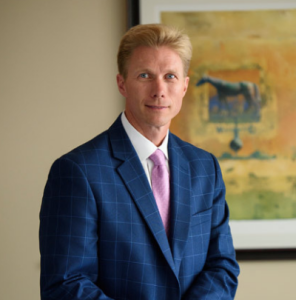 Victims of injuries caused by defective products have the right to seek compensation for their recovery. Various parties involved in the supply chain can be held liable for their negligence in allowing the sale of a harmful product.
The Lexington product liability attorneys of Minner Vines Moncus Injury Lawyers are prepared to serve those who have been injured by a defective product. Our attorneys have experience handling a variety of product liability cases in Lexington and can help you achieve maximum results. Contact us today at (859) 550-2900 for a FREE, no-obligation consultation.
What Is a Product Liability Claim?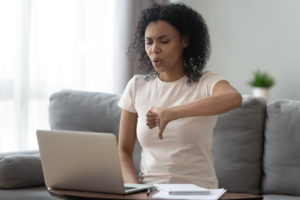 Product liability refers to the legal responsibility of a manufacturer or company to sell a safe product as well as their liability if the product causes harm. These types of claims generally fall into three categories:
Defective Manufacturing: When a product is faulty because of an error in the manufacturing process.
Defective Design: This occurs when the original design of the product had faults.
Failure to Warn: This can include inadequate warnings about the product's side effects, improper marketing for uses the product was not designed for, and failing to provide adequate instructions on how to use the product properly.
In order to file a lawsuit against the party legally liable for the defective product, you will have to have suffered some type of injury or medical complication that came as a result of using the defective product.
Why Do I Need a Lawyer?
Lawsuits over defective products can be very complicated and require expert witnesses, dozens, if not hundreds of hours of research, as well as keen insight into product liability and other areas of law.
Without the guidance and legal protection of a quality lawyer, it can be nearly impossible for you to recover compensation for your medical bills and other damages.
It is also important to choose an experienced Lexington product liability attorney with a solid track record and one willing to take your case to trial. At Minner Vines Moncus Injury Lawyers, our attorneys have successfully handled many product liability lawsuits and are ready to help you secure the results you deserve.
Please note, that in the state of Kentucky, the statute of limitations – or time permitted to file a product liability claim – is (1) year from when the injury took place. Failure to file your claim with one year will essentially bar you from seeking legal restitution against the party that harmed you.
Contact one of our personal injury lawyers in Lexington today at (859) 550-2900 for a FREE initial consultation.
Common Product Liability Claims
For decades, our attorneys have been providing outstanding representation for seriously injured victims and their family members. We are committed to helping people from all walks of life, offering compassionate guidance and sound legal counsel backed by decades of collective legal experience.
Our dedicated Lexington product liability lawyers can provide quality legal assistance with:
Defective Drugs and Medical Devices
Every day, many Americans take pharmaceutical drugs and use devices with the intention of managing conditions or recovering from them. However, these drugs and devices can end up being defective, causing even worse health conditions than those these individuals already face.
Drug-related product liability claims can be arranged into three types:
Defectively manufactured pharmaceutical drugs or devices.
Pharmaceutical drugs or devices with harmful side effects.
Improperly marketed drugs or devices.
Possible defendants can include anyone in the 'chain of distribution': the manufacturer, the lab where the product was tested, a salesperson, doctors, other medical professionals, or medical facilities.
If you or a loved one been injured by a faulty pharmaceutical drug or device, the Lexington product liability attorneys at Minner Vines Moncus Injury Lawyers are prepared to help you recover damages from these liable parties.
Coal Dust Masks
Even to this day, the use of coal as a source of heat and energy is still relatively high. Kentucky is ranked 5th in the nation for the production of coal through mining.
Coal mining jobs are very dangerous and, unfortunately, even the tools designed to protect coal miners have failed to prevent harmful coal dust exposure.
Product liability lawsuits against defective coal dust masks have begun to emerge in Kentucky, filed by individuals suffering from black lung diseases and other health issues. The defendants in these cases are the manufacturers of defective coal masks that failed to effectively prevent the inhalation of harmful coal dust.
Liable entities of defective coal masks can include manufacturers, wholesalers, distributors, or retailers. If you are/were a coal miner that has suffered adverse respiratory effects despite having worn a coal dust mask, then contact the Lexington product liability attorneys of Minner Vines Moncus Injury Lawyers today at (859) 550-2900.
Auto Parts
You rely on your car to drop off the kids at school, commute to work, and even to take the occasional road trip. Accidents can occur unexpectedly, but when harm is inflicted due to errors on the assembly line rather than actions on the road, the manufacturers of these parts need to pay for the damages you have suffered.
Commonly defective auto parts include:
Tires
Seatbelts
Brakes
Airbags
Accelerator pedals
Steering wheels
Doors
Other defective components in the design of a vehicle include its crashworthiness or capacity to roll-over, which relates to how an impact to the vehicle will cause injury to occupants.
Injuries that can occur because of defective auto parts include but are not limited to: broken bones, lacerations and contusions, spinal cord injuries, whiplash, disability, and death. It is essential to seek expert legal assistance because the preservation of evidence needs to occur as soon as possible after the accident.
As soon as you contact the Lexington injury attorneys of Minner Vines Moncus Injury Lawyers, we will get to work discovering the cause of your accident, as well as who can be held liable.
Food Defects
As per the CDC, 1 in 6 (48 million) Americans suffer foodborne illnesses per year. Sickness, hospitalization, and death are all consequences of the consumption of food containing dangerous pathogens.
The top 5 pathogens to cause an illness resulting in death include:
Salmonella
Toxoplasma gondii
Listeria monocytogenes
Norovirus
Campylobacter
128,000 hospitalizations and 3,000 deaths occur every year from the ingestion of contaminated food. In Kentucky, food manufacturers are held to strict product liability laws to help ensure the safety of all consumers. Dismissal of safety precautions or unsanitary food preparation are some forms of negligence that can cause individuals to contract a food-related illness.
If you suffer a serious case of foodborne illness, our well-versed team of products liability attorneys in Lexington can help determine if you have a strong case.
Toys
We love our children and want to keep them safe and happy to the best of our capacity. When we gift them a toy, we assume that it is only up for sale after having been tested for safety.
However, due to manufacturer negligence, some toys can cause harm to our little ones.
Common toy hazards can include but are not limited to:
Choking hazard from small parts
Shock caused by faulty electronics
Injury by moving parts
Toxic lead paint
If your child has suffered an injury as the result of a defective toy, call (859) 550-2900 for the chance to recover damages.
Baby Products
Even our most vulnerable can fall victim to defective products. A very common item that has caused babies harm is unsafe cribs. The U.S. Consumer Product Safety Commission has even established a set of regulations to lessen the frequency of injury and death inflicted by faulty cribs.
However, there are other common baby products that cause injury or harm including baby formula, car seats, baby monitors, strollers, and toys.
Power Tools
Approximately 960,000 people suffer harm from the use of power tools. Injuries often occur because of defects within the items, improper use, or a combination of factors. Since many power tools are sharp and already present a number of hazards, faulty parts or errors in manufacturing only increase the likelihood of a mishap.
People use a number of tools at home and at work that can cause harm including drills, chainsaws, nail guns, table saws, and even lawnmowers. When these tools are functioning as they should, serious injury and even death may result.
Common Power Tool Injuries
Electrocution
Puncture Wounds
Eye Damage
Lacerations
Amputations
Defective tools and parts can occur in part of design, manufacturing, or 'failure to warn.' Seeking compensation for your injury from liable parties can alleviate financial pressures from medical bills.
Cleaning Products
The American Association of Poison Control Centers reveals that 70 percent of all home poisonings occur in children aged 1 to 5 and manly by household cleaning products. We know that cleaning products are designed with many chemicals, but did you know that 100 of these dangerous chemicals have already been linked to skin conditions and other health defects.
The solutions we use to sanitize the home and workplace are causing sickness and death. Types of injuries caused by harmful cleaning product ingredients can include:
Skin rashes
Headaches
Respiratory issues
Chronic fatigue
Depression
Joint Pain
Chemical burns
Birth defects
Cancer
With years of securing compensation and client driven litigation, our firm has helped many victims of defective products see a light at the end of the tunnel. For legal guidance from our experienced Lexington product liability attorneys, contact us today at (859) 550-2900.
Other Defective Products
We are always on the lookout for products that can hurt innocent people. We are investigating and taking claims involving:
Types of Compensation We Can Help You Recover
The types of compensation you receive, and how much it will be, depends on the details of your case. Some of the types of compensation you may be eligible to receive include but are not limited to:
Damages for medical bills, lost income, property damage, and more.
Damages for emotional and mental trauma.
Call Minner Vines Moncus Injury Lawyers right now at (859) 550-2900 or contact us online for a FREE consultation concerning your product liability claim.
Our Lexington personal injury law firm also provides:
Lexington Personal Injury Lawyers