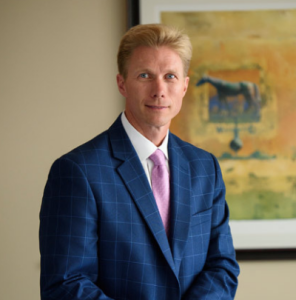 All 50 states plus Washington D.C. have child car seat laws, but these laws vary in their requirements and specificity. Kentucky's child car seat laws are among the most rigorous in the nation. They dictate which child restraint systems to use for children of various heights and ages.
Learn more about Kentucky child car seat laws and how using a car seat could affect your right to seek compensation if your child is injured in a car accident.
How Minner Vines Moncus Injury Lawyers Can Help After a Car Accident in Lexington, KY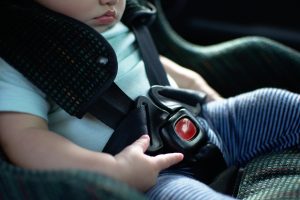 Minner Vines Moncus Injury Lawyers is one of the few personal injury law firms to have recovered over $1 billion in compensation for its clients. With over 70 years of combined experience, our Lexington car accident attorneys have a reputation for being skilled legal advocates.
The firm's lawyers have received many honors, awards, and recognitions, including an AV Preeminent rating from Martindale-Hubbell, the company's highest rating, and a 10.0 Superb rating from Avvo, its highest rating. We've also been recognized as Top 100 Trial Lawyers by The National Trial Lawyers.
If you and/or your child were injured in a collision and you hire our award-winning Lexington car accident lawyers for help, we'll:
Investigate the crash to determine how it happened and who is liable
Gather evidence and negotiate on your behalf to ensure you recover the maximum amount possible
Handle your claim from start to finish, keeping you updated at all stages of the process
Take your case to court if the opposing party fails to offer the compensation you deserve
Injuries to you and your loved ones can cause financial and emotional stress. Contact Minner Vines Moncus Injury Lawyers for a free consultation to discuss your accident and the compensation you can seek for the injuries you've sustained at (859) 550-2900.
How Common Are Child Car Seat Laws?
As mentioned, all 50 states have child car seat laws. Every state requires children to use a car seat for at least four years, though some set the number as high as eight years.
Laws like these were passed because motor vehicle accidents are the second-leading cause of death in children and adolescents. In Kentucky, eight children under the age of 14 died in car accidents in 2020 alone.
In the same year, 36 children four years old or younger were involved in car accidents. Two were killed. One was in a car seat, and the other was improperly restrained using the vehicle's seat belt.
Of those children properly restrained, 3% lost their lives. Of those children improperly restrained or unrestrained, 20% died. This difference clearly shows why Kentucky has such strict child car seat laws.
Overview of Kentucky Child Car Seat Laws
Kentucky's child car seat laws apply to all vehicles except motorcycles, farm vehicles, and buses that carry more than 15 passengers. The legislation has three stages:
Car Seats
Kentucky law requires children 40 inches tall or shorter to be restrained. The state does not specify the type of child restraint, but the restraint must comply with federal regulations.
In rear-facing car seats, the child rests on their back with their head pointing toward the back of the car. In a forward-facing car seat, the child sits on their buttocks facing forward like the vehicle's other occupants.
Although not part of the law, Kentucky's State Police recommends that parents follow best practices for using car seats. Specifically, they recommend rear-facing car seats for infants until they're older than one year or weigh more than 20 pounds.
Rear-facing car seats support the child's head and neck. Without a rear-facing car seat, infants lack the strength to hold their heads and necks stable during a car crash. This kind of car seat reduces the risk of whiplash, fractured vertebrae, and concussions.
Children older than one year or more than 20 pounds can switch to a forward-facing car seat. Under Kentucky law, they must remain in the forward-facing car seat until they're taller than 40 inches.
Forward-facing seats use a five-point harness to restrain the child. This harness prevents the child from being ejected during a collision. If a child is ejected, they have a much higher risk of a catastrophic injury such as a concussion, broken neck, or broken back.
Booster Seats
Kentucky law allows children to graduate to a booster seat once they reach 40 inches. They must remain in a booster until they grow to 57 inches in height or reach eight years of age.
A booster seat uses a hard seat in conjunction with the vehicle's seat belt. This lifts the child so that the seat belt sits across their chest rather than their neck. Elevating the child in this way reduces the risk of a neck injury or ejection during a car crash.
Seat Belts
Kentucky has a universal seat belt law. All children over eight years old or 57 inches tall may use the vehicle's built-in seat belts without a booster seat.
Who Is Liable for Car Accidents That Cause Child Injuries in Kentucky?
Liability for injuries resulting from a car accident rests with the driver who is determined to have caused the crash.
You typically have to prove negligence by collecting evidence, including medical bills, police reports, witness statements, photos, and videos.
Schedule a Free Consultation With Our Lexington Car Accident Lawyers After a Collision
An automobile accident could cause devastating injuries to your child even if you've taken steps to restrain them properly, visit our car seat safety guidelines page to learn more. To discuss the compensation you can seek for your child's injuries, contact Minner Vines Moncus Injury Lawyers for a free consultation.