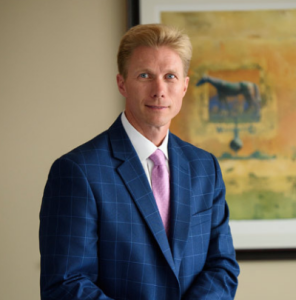 If you sustained an injury while riding in someone else's car, you might be eligible for compensation from their auto insurance company. Most people feel guilty about filing a claim against their friend or family member. They don't realize that the money comes from the insurance company, not from their friend's or family member's pocket. If you file a claim and reach a settlement, their insurance company will pay for your medical expenses, lost wages, and other related costs.
At Minner Vines Moncus Injury Lawyers, we understand the legal process necessary to secure compensation from the at-fault party's insurance. When you hire us, we'll take care of everything on your behalf so you can focus on your recovery. We'll remain by your side throughout your whole case and provide the support you need.
If you want to speak with us about your passenger injury car accident, contact us or call (859) 550-2900 and ask to schedule a free consultation with our car accident lawyer in Lexington.
What Should I Do if I'm a Passenger in A Car Accident in Lexington?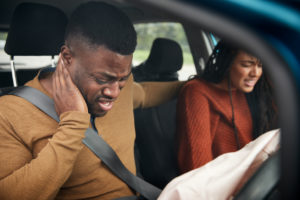 If you get hurt in another person's car, you should take some crucial steps to help protect your claim for financial compensation from the liable party. These include:
Call 911. Kentucky law requires a police report for car accidents resulting in an injury, fatality, or more than $500 in damage. Law enforcement will investigate the scene and determine who was at fault. It takes about ten days for the report to become available, at which time you can request a copy.
Exchange insurance information. Even if the crash was your friend's fault, you should still get the names and insurance information of other drivers involved. You might be able to file a claim with multiple insurance companies.
Take pictures. Take photos of the crash site and vehicle damage for evidence.
Get treatment. Go to the hospital for an initial evaluation of your injuries. If the ER doctor refers you for further treatment, follow their orders. Continue to treat your injuries until your doctors release you from care or you recover and no longer need treatment.
File a PIP claim. Personal injury protection (PIP) is coverage on your auto insurance that you could use to cover your medical bills and lost wages. Unlike a liability claim, where you have to wait for a settlement at the end of the case, PIP pays upfront for doctor appointments.
Maintain detailed records. Keep copies of everything, such as medical records, billing statements, receipts, prescriptions, car repair estimates, letters from the insurance company, etc. If you have sufficient evidence proving your injury was the result of another person's negligence, you'll have a better chance of securing a settlement.
Hire a Lexington car accident lawyer from Minner Vines Moncus Injury Lawyers. We have experience helping accident victims pursue the maximum compensation they deserve.
Determining Liability from a Car Accident in Lexington
If you were a passenger in someone's vehicle and an accident occurred, there are only two possibilities: it was your driver's fault or another driver's fault. Calling an officer to the scene to investigate is an excellent way to determine who caused the crash. Based on their findings, they might issue a citation to the at-fault motorist. That will become part of the police report so you can show the insurance company who was liable.
All Kentucky drivers must carry auto insurance with minimum liability limits for bodily injury and property damage. Since your car didn't sustain any damage, you'll only have to pursue bodily injury coverage. Depending on the limit your driver chose, you might be able to seek full compensation for your expenses.
Liability auto insurance pays for an injured victim's damages. Damages are all losses associated with an accident or injury. They fall under two main categories: economic and non-economic.
Economic damages are expenses, such as:
Medical bills
Lost wages
Lost earning capacity
Non-economic damages are intangible losses that are difficult to quantify, such as:
Emotional distress
Disability or disfigurement
Loss of consortium or companionship
Many times, a car crash victim's expenses exceed the coverage available on one insurance policy. The minimum bodily injury limit in Kentucky is $25,000. If you suffered a severe injury and require months of physical therapy, you'll exceed that limit in doctor visits pretty quickly. To supplement your medical expenses, you can file a claim with your driver's PIP insurance.
PIP is coverage on your own insurance policy and can also cover your passengers if they get hurt in an accident while riding in your car. If the person driving you carries PIP insurance, you can file a claim with their insurer for your medical costs and lost income.
The minimum required PIP limit is $10,000. If the insurance company approves your claim, your medical providers will send your bills directly to them for payment up to the limit listed on the policy. You can also receive reimbursement for any wages you're unable to earn because your injury prevented you from working. PIP will pay a percentage of your average income for as long as you can't work and up to the limit available.
How Minner Vines Moncus Injury Lawyers Can Help
We know you're suffering. Your injury requires expensive medical treatment, and you likely can't earn a living while you're recovering. That adds a lot of stress to someone's life. Minner Vines Moncus Injury Lawyers understands the burden you're facing, and we will do whatever it takes to help. You can depend on us to handle every legal aspect of your case, so you don't have to worry about it.
When you hire us, our Lexington passenger injury lawyers will open a full investigation into the car crash to determine who was liable. We'll collect relevant evidence to prove the at-fault driver should be financially responsible for your damages, such as:
Statements from eyewitnesses
Video surveillance footage
Photos of the crash site
Vehicle repair estimates and bills
Your medical records and medical bills
Insurance policy information
At-fault driver's chemical test results, cell phone records, and other documentation proving their actions caused the accident
Notes from your physicians
We can file an insurance claim on your behalf and submit all the evidence we gather to the insurance company. We will use aggressive tactics to negotiate a full and fair settlement with the insurance adjuster assigned to the claim. We never back down from a fight and will protect your rights to the maximum compensation. You deserve justice for the pain you experienced. It's our goal to ensure you don't have to pay for someone else's mistake.
Contact A Lexington Car Crash Attorney at Minner Vines Moncus Injury Lawyers
At Minner Vines Moncus Injury Lawyers, our award-winning, Lexington passenger injury lawyers have experience working with accident victims like you. We care about our clients and will work hard to ensure you receive the maximum compensation you deserve. You won't be in this fight alone. We'll remain by your side from the beginning to the end of your case.
You can depend on us to provide you with the legal services and emotional support necessary to get through this traumatic time. When you hire us, we'll take care of each step for you so you can focus on healing and moving forward.
If you were the victim of an accident while riding in another person's car, call Minner Vines Moncus Injury Lawyers at (859) 550-2900. One of our Lexington car accident lawyers will be happy to meet with you for a free consultation to discuss the details of your case and determine the legal options available.
We can also help you fight for compensation if your accident involved any of the following types of car crashes: