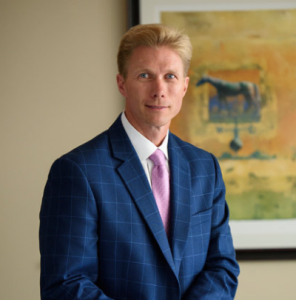 If a mechanical issue with your vehicle caused your accident, the manufacturer may be responsible. Contact the Lexington car accident lawyers of Minner Vines Moncus Injury Lawyers to learn about your options to get compensated for your injuries and damages.
Mechanical failure occurs when any part of a car stops functioning as expected. This failure can have a minor impact if manufacturers or car owners recognize and repair the problem as soon as possible. However, when a mechanical failure occurs while driving, this problem can result in a disastrous accident.
Mechanical failure accidents are typically the result of a manufacturing error or a driver's failure to maintain their vehicle. Both the manufacturer and the driver have a responsibility to ensure that a car is safe and reliable on the road. When either of these parties fails to perform their duty, they place every other driver at risk.
If a mechanical failure accident hurt you or a loved one, you have the right to seek compensation for the pain you experienced. You should never have to pay for another person's irresponsible or negligent behavior, and a Lexington car accident attorney at Minner Vines Moncus Injury Lawyers is ready to help. Take the first steps toward financial recovery today by contacting Minner Vines Moncus Injury Lawyers at (859) 550-2900.
Why You Need a Lawyer after a Mechanical Failure Accident in Lexington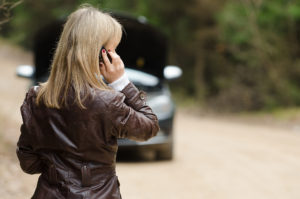 Fully understanding your rights under the law is a difficult task. Attorneys spend years of their lives studying the legal system and learning how to protect injured victims' rights. While under the immense pressure that comes with a serious accident, you cannot expect yourself to learn everything you need to know to file a comprehensive personal injury claim.
You need to work with a skilled car accident attorney, who will put their skills and experience to work on your claim. At Minner Vines Moncus Injury Lawyers, we will conduct a meticulous investigation of your accident, and we will ensure that you have all the necessary evidence to support your claim. Furthermore, our lawyers will get access to expert witnesses who can provide additional testimony to strengthen your case.
Skilled lawyers will also prepare to take your case to court, if necessary if the insurance company of the at-fault party doesn't do the right thing and offer the settlement you're owed. With so much at stake after an accident, you need to work with an attorney that you can rely on to help you receive the compensation you need.
Why Choose Minner Vines Moncus Injury Lawyers to Handle Your Case
When you or a loved one is hurt in a serious accident, you need to trust that your attorney will do everything in their power to help you win your case. Minner Vines Moncus Injury Lawyers has a proven track record of success that has helped us recover billions of dollars for our clients. Our attorneys implement the most effective legal strategies while offering innovative solutions to fit the unique circumstances of every case.
At Minner Vines Moncus Injury Lawyers, we take the time to get to know and every detail of your case, which gives us a complete picture of your accident. Our attorneys understand that every accident is different, and they will personalize their advice and approach to meet your needs.
Filing an injury claim can feel intimidating and confusing, but our firm is prepared to make this experience easier on you and your loved ones. We will answer all of your questions and make sure that you have the guidance you need through every step of this process. When you choose to work with Minner Vines Moncus Injury Lawyers, you will not be alone during this difficult time.
What Causes Mechanical Failure?
Mechanical failures typically occur for one of three reasons: defective parts, manufacturing errors, or inadequate maintenance.
Defective car parts and manufacturing errors are the results of a problem during the vehicle's construction. Car manufacturers have a duty to ensure that each car they produce is safe for the road. Vehicles undergo extensive testing to verify that the design is not flawed and that each system functions appropriately.
However, these tests cannot prevent careless or negligent manufacturing practices from threatening the safety of an individual vehicle. On the other hand, if a manufacturer recognizes a defect that impacts all of their cars, they have a responsibility to recall the car or replace the defective mechanism, before anyone gets hurt.
Mechanical failures also occur when a driver does not take the time necessary to properly maintain their vehicle. Annual inspections, changing the oil, and rotating the tires are just a few of the many tasks a driver must complete, to ensure that their car is safe to drive.
This routine maintenance is the key to preventing excessive deterioration over the car's lifetime. It also allows a driver to identify and a problem with the car before a catastrophic accident ever occurs.
Common Types of Mechanical Failure
Cars can fail in a variety of different ways because there are numerous systems that must work together to keep a car safe and functional while on the road. When even one part of this complex machine stops working, drivers may experience impaired visibility, difficulty changing directions, or even an inability to stop the car.
When a serious mechanical failure accident occurs, the mechanisms most frequently involved include:
Steering
Braking
Fuel line
Headlights
Windshield wipers and defrosters
Tires
Engine
Battery
If a driver loses control of their vehicle, they place everyone on the road at risk of a serious accident. However, in many cases, serious mechanical failures are preventable with responsible manufacturing and routine maintenance.
No matter whether a negligent car owner or an unreliable manufacturer caused your car accident, this person needs to face the consequences of their actions. Seeking compensation for your accident is the best way to ensure that you and your loved ones do not suffer any further pain as a result of another person's poor judgment.
The financial reward you're owed will depend on the circumstances of your accident, but you may be entitled to recover compensation for your present and future medical expenses, your present and future lost wages, your pain and suffering, your emotional anguish, and more. An experienced attorney will help you determine the full and fair compensation you should expect in your own case.
Contact Our
Lexington Car Wreck Attorneys
The person who caused your mechanical failure accident demonstrated unacceptable negligence, and they need to pay the price for their actions. However, you only have a limited time to file an injury claim after an accident occurs, so you need to begin work on your case as soon as possible.
The Lexington car accident lawyers at Minner Vines Moncus Injury Lawyers understand how important it is to secure the compensation you need, and we are ready to start working on your case. For a free consultation with one of the attorneys at Minner Vines Moncus Injury Lawyers, call (859) 550-2900 or fill out our online contact form today.
We can also help you fight for compensation if your accident involved any of the following types of car crashes: