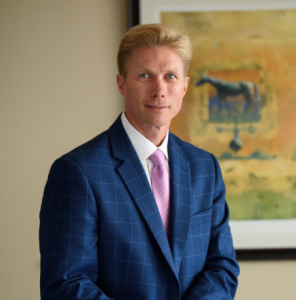 Rollover accidents are not as common as other types of car accidents. However, a rollover accident has a high risk of resulting in fatal injuries and catastrophic injuries. Accident victims in a rollover crash may develop permanent disabilities and impairments.
Our Lexington rollover accident lawyers at Minner Vines Moncus Injury Lawyers have considerable experience with all types of car accident cases. Our law firm has been serving clients across the nation for decades. Ever since our founding, we have recovered billions of dollars on behalf of our clients.
If you were injured in a motor vehicle accident, call at (859) 550-2900 or contact us online to schedule your free consultation.
How Our Lexington Car Accident Lawyers Can Help After a Rollover Accident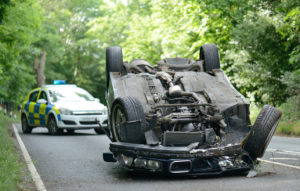 An insurance company may complicate the claims process more than necessary to frustrate an accident victim. The person may then accept a low settlement offer for their accident claim. Our Lexington personal injury lawyers protect you from tricky insurance tactics.
We focus on building a strong case proving causation, fault, and liability for your auto accident case. Our legal team works diligently to gather evidence to support our allegations of negligence.
When you hire Minner Vines Moncus Injury Lawyers, you can expect us to:
Handle all communications with the insurance companies and other parties
Investigate the cause of the accident
Identify all parties who may be liable for damages
File insurance claims
Document your damages to calculate the value of your injury claim
Consult expert witnesses as necessary
Negotiate for full compensation for all damages
Argue the case in court if the at-fault party refuses to pay a reasonable amount to settle your claim
Reach out to our law office to discuss your case with a Lexington car accident attorney. We can work together to hold the negligent driver who caused your car crash financially accountable for your damages.
What Causes Rollover Accidents in Lexington?
Most rollover car crashes begin with a "tipping" event. A tipping event results when the vehicle's wheels hit something, like a curb, bump, or the shoulder of the road. The vehicle "trips" and rolls over. Tripping events account for 95 percent of single-vehicle rollover crashes.
Other causes of rollover accidents include:
Vehicles with a high center of gravity
Excessive speed, especially in curves and corners
Defective or old tires
Overloading a vehicle with cargo
Uneven pavement and poor traffic conditions
Defective vehicle design with a center of gravity that is too high
Rollover crashes are violent car accidents. Individuals in the vehicle may be crushed as the car continues to roll over. They may be ejected from the car, resulting in being crushed beneath the car or another object. Truck accidents involving rollovers are very dangerous because of the size and weight of the vehicle rolling over and crashing into other vehicles.
Injuries Caused by Rollover Crashes
Cabin intrusion is one problem during a rollover accident. The top and sides of the vehicle can be forced into the passenger space, crushing the vehicle occupants. Another possibility is being ejected from the vehicle, which can also result in crushing injuries and injuries caused by striking another object outside of the vehicle.
Injuries that person might sustain in a rollover crash include:
Fractures and broken bones
Amputations and loss of limbs
Paralysis, loss of bodily functions, and spinal cord injuries
Back and neck injuries
Severe disfigurement
Injuries to internal organs
In the worst-case scenario, the person does not survive their injuries, resulting in a wrongful death. In other cases, the person may survive, but they may have a permanent disability or impairment.
Damages awarded in rollover accident cases depend on the injuries and other factors. However, most accident victims are entitled to compensation for their pain and suffering damages (non-economic damages) and their economic damages, such as lost wages, medical bills, and personal care.
Who is Responsible for My Damages Caused by a Rollover Accident in Lexington?
In a single-vehicle rollover crash, the driver may be liable for a passenger's injuries and damages. However, another party could be liable if the crash was caused by defective tires, road hazards, or other negligence of a third party. In a two-car rollover accident, the driver who caused the collision is liable for damages.
Depending on the circumstances of your accident, you may be able to sue the driver or other at-fault party seeking compensation for your damages. However, the Kentucky statute of limitations restricts the time you have to file a lawsuit.
A two-year deadline for filing lawsuits applies in most car accident cases. However, there could be exceptions, so it is best to speak with an attorney as soon as possible after a car accident.
Schedule a Free Consultation With A Car Wreck Lawyer in Lexington
If you've been injured in a roll-over accident in Lexington or surrounding areas, we can help. Let our Lexington rollover accident lawyers take the lead in ensuring your rights are protected. Contact us today for a free consultation.