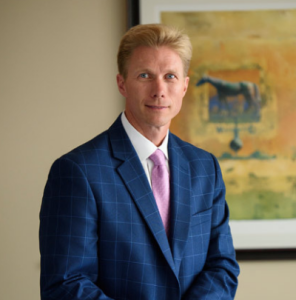 Speeding is one of the most common ways that drivers break the law on the road. Many people drive above the speed limit because they are running late, there are few cars on the road, or simply because they believe they can control their car. None of these excuses justify driving over the speed limit.
Speeding not only breaks the law, but it places other drivers in danger. The National Highway Traffic Safety Administration estimates that speed played a factor in 26% of all accidents that occurred in 2019. Furthermore, speeding accidents are often severe and are more likely to cause serious injuries.
If you or a loved one were hurt in a speeding accident, you need to take action today to ensure that you receive the compensation you need. The Lexington speeding accident lawyers at Minner Vines Moncus Injury Lawyers are prepared to help you after a serious car accident. This driver put your life in danger, and now they need to pay the price for their reckless actions. Start working on your case today by contacting Minner Vines Moncus Injury Lawyers at (859) 550-2900.
Why You Need a Lawyer After A Speeding Accident in Lexington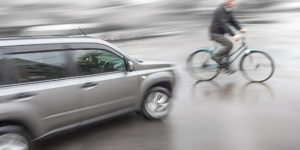 Almost every accident comes with significant financial burdens. You may have to pay for medical bills, car repair or replacement, and you may even lose money from taking time off of work. These expenses can threaten your financial future and even bankrupt you and your loved ones. When another person causes your accident, you should not have to undergo this financial stress.
Hiring a skilled lawyer to manage your injury claim is the best way to ensure that you receive fair compensation after an accident. Your Lexington car accident attorney will gather the evidence you need to build a strong case, and they will fight back against anyone who offers you less than you deserve.
Although most cases end in a settlement, when you work with an attorney, you will know that you have the legal support to take your case to court, if needed.
Why Choose Minner Vines Moncus Injury Lawyers to Handle your Speeding Accident Case
Minner Vines Moncus Injury Lawyers has national recognition for our high-quality legal counsel and record-breaking level of success. Numerous trusted sources, such as U.S. News and World Report and The National Law Journal, have recognized Minner Vines Moncus Injury Lawyers as one of the top law firms in the country.
Our track record for winning cases speaks to our attorneys' skills, but it is the compassion we show each of our clients that sets our law firm apart. We guarantee open and honest conversations about your case throughout the entire process. We are also dedicated to answering each of your questions and ensuring that you have all the information you need.
Furthermore, Minner Vines Moncus Injury Lawyers understands that you are facing significant financial strain. We believe that you should not have to sacrifice your right to legal counsel because of money. That is why you will not pay Minner Vines Moncus Injury Lawyers anything until we win your case.
What Are the Dangers of Speeding?
Every driver knows that speeding is against the law, and still, so many people drive above the speed limit. Some drivers believe that, because they have not been in a speeding accident before, there is no harm in continuing to speed. Others may think that they can speed safely because of their driving skill. These false beliefs minimize the serious threat that speeding poses to other drivers.
Speeding increases the risk that a driver will cause an accident because it reduces the driver's control over the car and their ability to react to changes on the road. Some of the most common ways that speeding causes accidents include:
Inability to stop or longer stopping time
Wide turns or uncontrolled turns
Rollover accidents while turning
Reduced time to react
Loss of control over steering
Not only is an accident more likely while speeding, but the consequences of that accident are frequently more severe for everyone involved. When a car is moving at high speeds, the force of an impact increases dramatically.
Safety mechanisms in a car, like seatbelts, airbags, and crumple zones are designed to reduce the impact during an accident. However, these systems are less effective and can even fail completely during a high-speed car crash.
There is never a safe time or place for a driver to speed. Anyone who is driving over the speed limit places other drivers on the road at risk of a dangerous or even life-threatening accident.
Common Injuries After a Speeding Accident
Speeding car accidents frequently cause serious physical trauma. The type and severity of your injuries after a car accident will vary, depending on the road conditions, the number of vehicles involved, and the cars' speed at the time of the accident.
People involved in a serious car accident most commonly sustain injuries including but not limited to:
Lacerations and bruises
Dislocations
Sprains or strained joints
Broken or shattered bones
Damage to the neck and spine
Internal organ damage
Many of these injuries may require emergency medical treatment and extensive recovery after the accident. In the most serious cases, a car accident can have a permanent impact on your life, causing seizures, paralysis, coma, and death.
You need to receive the best medical care available after an accident to protect your health and well-being. However, this treatment is just one of the many expenses that you may be facing after a crash. The compensation you receive from your injury claim or lawsuit can help you receive the care you need and allow you to move forward after a serious speeding accident.
Contact A Car Crash Lawyer in Lexington Today
A speeding driver changed your life completely in a matter of seconds. Money can never undo the pain this driver caused you or a loved one. However, financial security after an accident can offer you peace of mind during this difficult time.
You need to take action today to ensure you receive the greatest compensation possible for your accident to cover past, present, and future medical expenses, your lost wages, your pain and suffering, and more.
The Lexington car accident lawyers at Minner Vines Moncus Injury Lawyers are ready to start working with you right now, during a free consultation on your case. To get started, contact Minner Vines Moncus Injury Lawyers at (859) 550-2900 or fill out our online contact form.
We can also help you fight for compensation if your accident involved any of the following types of car crashes: