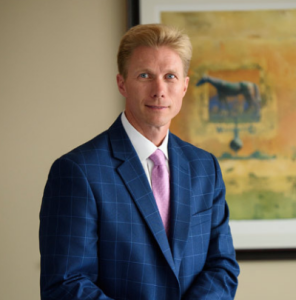 Commercial trucks are large and heavy, but experienced and qualified drivers should be able to navigate different roadways and different situations safely. Truck drivers are expected to handle difficult maneuvers – such as making wide turns – carefully and cautiously. But often truck drivers make mistakes during wide turns that lead to serious injuries.
Driver error aside, commercial vehicles are long, heavy, and carry loads of cargo, making them difficult to navigate. To add to the many complicated factors, they also have a turning radius that requires wide turns. If a trucker doesn't know how to properly make a left turn, right turn, or u-turn, they'll likely cause an accident.
If you get injured in a wide turn truck accident, the Lexington wide turn truck accident attorneys from Minner Vines Moncus Injury Lawyers may be able to help you recover the compensation you need to cover your medical expenses, missed wages, emotional distress, and more. We are highly experienced Lexington truck accident attorneys, and we'll put our knowledge and resources to work for you.
Contact us today to schedule a free review of your case and legal options. Call (859) 550-2900.
Wide Turns Are the Only Turns Trucks Can Make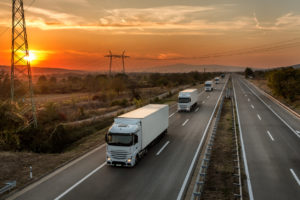 Unfortunately, there's no way around making wide turns when you're driving a commercial truck, such as an 18-wheeler or big rig. It requires extensive training and education. Truck drivers carry commercial driver's licenses showing their competency to drive a large truck safely. Some might even need additional endorsements to operate certain types of vehicles and transport specific cargo.
Semi-trucks, tractor-trailers, and other similar vehicles are too big and have a wide turning radius that prevents them from fitting within most streets and intersections. They're unable to maneuver like individuals can in small cars.
Commercial trucks turning right typically have to cross the center lane and turn from the far left lane. Similarly, to make a left turn, they have to do so from the far right lane. Sometimes wide turns require crossing multiple lanes in front of other vehicles or completing the turn before oncoming traffic gets too close.
Truckers can make wide turns without getting into an accident. However, if a crash does occur, it's usually because there was some type of driver error. Drivers of large trucks are supposed to know how to maneuver through traffic and around wide turns without causing injury or property damage. If they end up colliding with a passenger vehicle, however, it may be due to a variety of reasons.
Common Causes of Wide Turn Truck Accidents in Lexington
While turning, the truck driver must estimate how much space they need to complete the turn safely and without harming others. When an accident occurs, it's usually due to the truck driver's error.
Some of the most common causes of wide turn truck accidents include:
Driver miscalculates the space necessary to make the turn
Driver moves into oncoming traffic while preparing to turn
Failure to check blind spots for vehicles surrounding the truck
Failure to use turn signals
Fatigued or drowsy driving
Inadequate training
Failure to wait for cars to clear the intersecting roads before attempting the turn
If the trucker doesn't remain vigilant the entire time they're making the wide turn, the consequences can be devastating for those driving in small cars. Getting run over or trapped by a commercial vehicle often results in debilitating injuries and fatalities.
What to Do If You Want to Hold the Truck Driver Liable in Lexington
First, you need to determine if the trucker caused the accident or if their employer negligently hired them. There's a difference between holding the truck driver liable and holding the trucking company liable.
If the truck driver made some type of error, such as driving drunk, texting behind the wheel, or driving without a commercial license, they could be held liable for injuries. However, if you find out the trucking company didn't perform a proper background check or provide training, you can hold them liable for putting a dangerous driver on the road.
Negligence is an essential piece of truck accident cases that involve holding people and entities accountable for their actions or inaction that leads to physical harm. The standard of care can vary in different situations, but drivers usually have to meet a reasonable standard of care to avoid dangerous situations that could cause injury.
If you base your case on negligence, you need to start by showing that the truck driver or trucking company owed you a duty of care. Next, you'll need to identify a breach in that duty, such as making an improper wide turn because of poor training. The next step will be to adequately explain why the crash wouldn't have occurred if the breach didn't happen, and that the negative impact of the wide turn was reasonably foreseeable. Lastly, you'll need to prove you suffered damages due to the wide turn crash with the use of evidence.
Why You Need to Hire a Lexington Wide Turn Truck Accident Attorney
If you think you can handle your case without legal representation, you could end up with much less compensation than if you were to hire a lawyer. Unfortunately, most people don't understand the legal process and the rights they have as the victim of a motor vehicle accident.
When someone else's negligence causes your injury, you can hold them financially responsible through their insurance company. All drivers in Kentucky must carry liability insurance that covers another party's damages. Truck drivers and their employers likely have insurance policies with significant coverages you can use to pay for your medical expenses, lost wages, and car repairs.
Minner Vines Moncus Injury Lawyers will locate these policies and thoroughly review them to ensure there's adequate insurance coverage available. We can file a claim on your behalf, fill out forms, submit evidence, and negotiate a settlement. Without the help of an attorney, you probably won't know how to negotiate or even have the right to negotiate after the first offer you receive.
Our Lexington wide turn truck accident attorneys will also launch an investigation into the crash and obtain sufficient evidence that proves your claim. If you don't start locating evidence immediately, it could get lost or destroyed.
We'll acquire the truck's "black box" information to find out the driver's speed, steering position, braking activity, and other details at the time of the accident.
Additional evidence we'll need to gather includes:
Copies of insurance policies
Witness statements
Photos of the accident scene
Video surveillance
Your medical records
Truck driver's driving history
Trucking company's training and hiring practices
We understand state and federal laws that regulate the trucking industry and how companies and employees must behave. If we find that the trucker wasn't paying attention during the wide turn or their employer didn't provide them with a training program, we'll be able to move forward with pursuing the maximum compensation available.
Recovering Damages After a Wide Turn Truck Accident in Lexington
A car crash can lead to severe damage and expensive medical bills. Getting hit by a commercial vehicle can increase the trauma you experience. In a truck accident case, you're allowed to pursue compensation for your damages. The damages that cover both economic and non-economic losses are called compensatory damages. These may include:
Medical expenses, such as hospital bills and prescriptions
Property damage, which includes repair costs to the vehicle and compensation for personal property inside the car
Loss of past and future wages for the income you're unable to earn because you can't work
Physical pain and suffering endured by your injury
Loss of enjoyment of life, which is the interruption to your routine caused by the accident
Death benefits for family members to pay for funeral and burial costs after the victim's death
If you choose to file a lawsuit against the truck driver or trucking company, you could seek punitive damages. Unlike compensatory damages that reimburse you for your expenses, punitive damages punish the reckless party for their actions. It's a way to inflict financial punishment and deter similar behavior in the future.
What Is a Statute of Limitations?
A statute of limitations is a deadline set by each state to pursue legal action for specific accidents and injuries. In Kentucky, the statute of limitations for an injury resulting from a motor vehicle accident is one year. There's a two-year statute of limitations if you want to sue for damage done to your vehicle.
It's important to realize how statutes of limitations work. There's a clock that starts ticking on the date you incurred your injury from the wide turn truck accident. Let's say the crash occurred on January 1, 2021, and you have to follow the one-year statute. That means you would have to file a lawsuit before January 1, 2022, if you want to pursue a financial award from the at-fault party.
Schedule Your Free Consultation with a Truck Crash Attorneys in Lexington
If you sustained an injury in a wide turn truck accident, contact Minner Vines Moncus Injury Lawyers to recover the financial compensation you deserve. We will fight for justice and make sure you receive fair treatment throughout your case. Our Lexington truck accident attorneys will be on your side and stand up to those responsible for your injuries.
We can meet you for a free consultation to discuss the details of your accident and let you know the options in front of you. You can count on us to dedicate our time, attention, and resources to get you the maximum monetary award possible so you can cover your expenses.
Call one of our Lexington wide turn accident attorneys at(859) 550-2900 today to schedule your free consultation and secure your chance at a favorable outcome for your case.