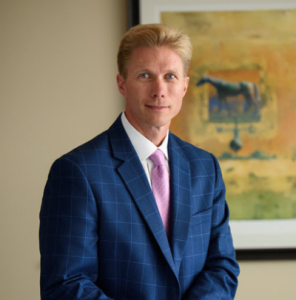 Tanker trucks may look similar to other kinds of large-haul vehicles. But when things go wrong, they can pose a uniquely dangerous threat to other drivers on the road. In addition to sharing all the threats of big rigs, tanker trucks are more likely to explode upon impact. Tanker truck accidents can leave victims with serious burns, exposure to toxic chemicals, and even lead to death.
At Minner Vines Moncus Injury Lawyers, our lawyers have extensive experience helping victims of tanker truck accidents get the compensation they deserve. We treat our clients with compassion and respect, while aggressively negotiating with insurance companies and at-fault parties. This has won our firm's attorneys national recognition and awards that have secured over a billion in compensation for our clients.
If you have been injured in a tanker truck accident, contact us or call (859) 550-2900 today to set up a free, no-obligation consultation with one of our truck accident lawyers in Lexington All of our fees depend upon the compensation we get our clients – so if we don't settle your case, you won't pay a cent.
Why You Need a Lawyer After a Truck Accident in Lexington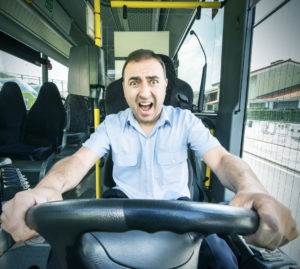 Like many other kinds of trucking accidents, tanker truck collisions can involve a complicated web of responsible parties. Accidents may be caused by the negligence of a truck driver, his employer, or even the company that made the truck. Often, multiple parties may share responsibility for an accident – all with separate insurers and legal teams.
Litigating tanker truck accidents also requires a great deal of knowledge about the vehicles themselves. Tanker truck accidents often have different cause and consequences than those involving normal large trucks. An experienced lawyer will know exactly where to look for evidence of negligence in these accidents and can begin to build a case for compensation while you're still in the hospital.
Trucking corporations often have access to large legal teams. They may try to bully you into dropping your compensation claim or accepting an extremely low offer. Don't let them intimidate you. A good lawyer will help you gather the all necessary evidence of negligence and use this to negotiate a fair settlement on your behalf.
Why Choose Minner Vines Moncus Injury Lawyers
With Minner Vines Moncus Injury Lawyers, you get the resources and experience of a nationally recognized firm with the individual attention of local practice. For decades, we have stood up for the rights of clients injured by others' negligence. The ability and dedication of our lawyers have won our clients over $1 billion in jury verdicts and settlements. These results have secured our reputation as one of Best Law Firms in America, according to the U.S News & World Report, and as one of The National Law Journal's best plaintiff's firms in the country.
We don't just stand on our reputation. We fight to maintain it with every client we take. If you choose to entrust Minner Vines Moncus Injury Lawyers with your case, you can expect legal excellence matched with unfailing respect for our clients. We prepare for every case as if it were going to trial. We will always keep you in the loop. And if we don't secure you compensation, we won't charge you a cent.
What Makes Tanker Truck Accidents Different
When you see them on the highway, tanker trucks will often look and behave very similarly to other kinds of trucks. What makes them different – and more dangerous – are the materials they carry. Tanker trucks are designed to transport a variety of liquid goods. Some of these may be harmless, like liquid sugar, water, or wine. But other commonly transported materials include:
Gasoline
Diesel fuel
Ethanol
Toxic chemicals
Compressed gasses
Many of these materials are extremely flammable, and some can even explode upon impact. Others are damaging because of their toxicity. Because of this, tanker trucks pose unique threats to motorists around them. Tanker truck accidents can cause chemical and thermal burns, exposure to toxic materials, and horrific injuries from explosions. This is in addition to all the injuries possible from a trucking accident like broken bones, lacerations, and brain damage.
Tanker truck accident injuries can have a long-term impact on the lives of victims. They may limit your ability to work for a living, while also requiring expensive medical treatment. If your injury was caused by the negligence of someone else, you should not have to foot the bill for your expenses.
Compensation for tanker truck accidents can include money to make up for suffering, medical expenses, lost wages, and disfigurement. Pursuing compensation isn't greedy. It's simply getting your life back on track after an accident which shouldn't have happened in the first place.
Distinctive Factors in Tanker Truck Accidents
As with many other trucking accidents, reckless driving is a major cause of tanker truck accidents. A 2007 Federal Motor Carrier Safety Administration (FMSCA) study of large truck accidents found that nearly 87% of the crashes in their survey happened because of the actions of the driver. Fatigue, alcohol, and speeding were all major factors leading to crashes.
However, tanker truck accidents often happen because of reasons specific to these vehicles, and the liquids carried inside them. Some unique features of tanker truck accidents include:
Sloshing & Surging
Sloshing is a common contributing factor in tanker truck accidents. It occurs when the liquid inside trucks is only filled up to three-quarters or less. This creates an opportunity for the liquid inside to move around or 'slosh'. With liquid capacities ranging from 5,000 to 11,6000 gallons, this can cause the weight inside the truck to shift significantly.
Surging, meanwhile, happens when vehicles start or stop, causing the liquid inside the truck to surge forward or backward. When this wave hits either end of the tank, it pushes the vehicle in whatever direction the wave is facing.
When either surging or sloshing happen, even experienced truck drivers may struggle to keep control of their vehicle. This can lead to trucks swerving into other traffic lanes. Or, it can lead to one of the most common types of tanker truck accidents – rollovers.
Rollovers
Rollovers are one of the most common kinds of tanker truck accidents. According to the FMSCA, more than 1,300 tanker rollover accidents happen every year in America – more than double the number of large truck rollovers.
Over 63% of tanker trucks involved in rollover accidents have partial loads, suggesting that sloshing is a significant contributing factor. But careless driving is still the main reason these accidents occur. One government study found that almost 80% of rollovers involve some kind of driver error, including drunk, distracted, and drowsy driving. Even a momentary distraction can be enough to send a tanker truck up a curb or onto a soft shoulder. And this is all it takes to send a 12,500-pound truck on its side.
Inappropriately placed or weighed materials
The liquids transported by tanker trucks are often classified as hazardous material or hazmat. Depending on their type, different kinds of hazmat require different levels of safety and insulation. When companies or their drivers fail to handle these materials properly, disaster can strike.
One danger comes when liquids are placed in improper compartments. Many tanker trucks contain multiple compartments so that companies can transport more than one kind of material at a time. Certain compartments may be suitable for hazardous materials, and others may not be. However, to save costs, companies may occasionally transport dangerous materials in compartments or trucks not equipped for them.
When companies cut corners, they increase the risk of chemicals spilling or even exploding during accidents. A good accident lawyer will use maintenance logs and other evidence to discover whether the trucking company violated safety regulations.
Tanker Accidents Require Specific Knowledge
As you can see, tanker truck accidents are distinct from other vehicle collisions. Consulting a law firm with experience handling tanker accidents is the best way to maximize your chances of receiving the full and fair compensation you deserve.
At Minner Vines Moncus Injury Lawyers, we use a variety of methods to figure out exactly what went wrong. Our lawyers use police reports, truck maintenance logs, and even accident recreation specialists to prove negligence. We then use this evidence to negotiate with insurance companies as well as the parties responsible for your accident.
Contact Our Truck Accident Lawyers in Lexington
If you or a loved one have been injured in a tanker truck accident, you may be eligible for compensation. We know that the time after an accident can be stressful as you may worry about your medical bills and the health your loved ones. That's why at Minner Vines Moncus Injury Lawyers we are dedicated to making the legal process as easy and rewarding for our clients as possible. Our lawyers will treat you with respect while aggressively negotiating with those responsible for your accident.
Let us fight your legal battle so you can focus on what matters. Call(859) 550-2900 today to start talking about getting the compensation you deserve.