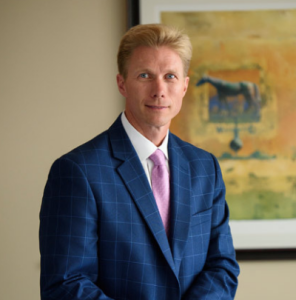 Operating a commercial work truck requires a keen awareness of space, speed, blind spots, and more. This is why every person who drives large commercial trucks must undergo specialized training and comply with strict regulations.
Even with training and regulations in place, accidents can still occur. Driver fatigue, overlooked mechanical defects, and other forms of negligence are common causes of commercial work truck accidents on Kentucky's roadways.
If you or a loved one were harmed in a collision with a cement mixer, dump truck, or other large commercial work truck, you may have legal recourse. Truck accident victims who were harmed due to negligence are entitled to financial compensation, which can cover medical costs, lost income, pain and suffering, and more.
For decades, Minner Vines Moncus Injury Lawyers has secured sizable settlements and verdicts for people just like you. Contact us today at (859) 550-2900 and schedule a free consultation with our Lexington truck accident attorneys.
Types of Commercial Work Truck Accident Cases We Handle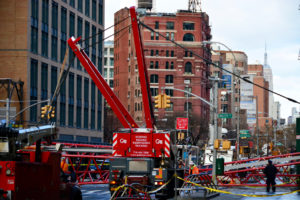 There are many types of commercial work trucks that are involved in dangerous accidents throughout Kentucky.
We frequently handle cases involving:
Cement mixer trucks
Concrete trucks
Transit mixer trucks
Dump trucks
Crane trucks
Road rollers
Asphalt pavers
"Cherry picker" trucks
Other types of large construction vehicles
The reason these vehicles are so dangerous is primarily because of their immense size. When a large commercial truck collides with a typical passenger vehicle, the passenger vehicle and its occupants will sustain far greater damage.
Also, many commercial work trucks are built to assist with specific tasks, like carrying large loads or helping workers reach certain heights. As a result, they may have built-in equipment that creates an uneven distribution of weight. This greatly increases the risk of rollover accidents. Cherry picker trucks and dump trucks, in particular, are very prone to rollover crashes.
Among the commercial work truck cases we handle, we commonly see the following types of accidents:
If you were injured in any of the above accidents or a similar incident, you may be entitled to financial compensation. To learn more about your legal options, contact Minner Vines Moncus Injury Lawyers at (859) 550-2900 today, and schedule a free consultation in Lexington, KY.
Recent Settlements for Victims of Commercial Work Truck Accidents in Kentucky
At Minner Vines Moncus Injury Lawyers, securing the compensation you deserve is our number one priority. We understand that you may be struggling to pay your bills in the aftermath of a major accident. This is why we never settle for less.
Some of our recent settlements for those harmed in truck and car accidents include:
$11 million recovered for a truck accident case.
$1.55 million recovered for a man in Kentucky who suffered serious harm in a truck collision.
$1.85 million recovered for a car accident victim.
$1.31 million recovered for a drunk driving accident victim.
While compensation can't undo the harm you've endured in a commercial truck crash, it can offset the financial impact of the accident. We've helped many victims throughout Kentucky restore peace of mind by securing the compensation they're entitled to.
Who Is Liable in a Commercial Work Truck Accident?
Liability is what makes commercial work truck claims so much more complex than those involving typical passenger vehicles.
In order to determine liability, you must discover the exact cause of the accident. For instance, was the accident caused due to driver fatigue? Initially, you might think that the driver alone would be liable. But, a thorough investigation may reveal that the driver was pressured by the trucking company to work more than federal regulations allow. In this case, both the driver and the trucking company might be named as defendants in a lawsuit.
As you can see, liability in trucking cases can be very complex. There may be negligence on behalf of the:
Truck Driver: If the driver failed to operate the truck in a safe manner, then they might be liable. Errors such as inattention, intoxicated driving, fatigue, making an illegal U-turn, and failing to indicate when changing lanes are all potential examples of driver negligence.
Trucking Company: Trucking companies have a responsibility to hire qualified drivers, and train them on necessary protocols. They also have a responsibility to ensure the trucks are properly maintained. Hiring unqualified drivers or failing to have the trucks maintained can pose significant risks to other drivers.
Truck Manufacturer: Truck manufacturers have a duty to catch any design flaws during the manufacturing process. Otherwise, people's lives are put at risk. When dangerous defects cause trucking accidents, the manufacturer should be held accountable for their negligence.
Tire Manufacturer: Many commercial work truck accidents are caused by tire blowouts. While blowouts can't always be prevented, they are sometimes the result of negligence on behalf of the tire manufacturer. In this case, you can take legal action against the tire manufacturer.
Third-Party Maintenance Crews: Third-party maintenance crews play an important role in ensuring trucks are safe when they hit the road. If mechanical defects are overlooked, such as faulty brakes, devastating accidents can occur. Your attorney can conduct a full investigation to determine if negligent maintenance crews are responsible for your injuries.
Why Choose Minner Vines Moncus Injury Lawyers
Attempting to pursue compensation on your own is an uphill battle, especially when you're still dealing with the aftermath of a serious accident. Let our Lexington work truck accident attorneys help, so you can focus on your recovery.
When you choose Minner Vines Moncus Injury Lawyers to handle your claim, you can expect:
A Free Case Review: Are you still deciding whether or not to file a lawsuit? We understand that this is a major decision, which is why we'll review your case for free. Beginning with your free consultation, you'll be able to meet with an experienced attorney at the outset who will thoroughly review your case. This will give you a chance to have every question or concern addressed beforehand.
A Full Investigation: The key to maximizing your compensation is to identify all liable parties. We have the necessary resources to conduct a full investigation, take depositions of witnesses, and hire relevant experts to get to the bottom of the case. We'll work tirelessly to ensure all liable parties are held accountable.
Top-Notch Legal Service: For decades, our law firm has been nationally recognized for our commitment to excellence. When you choose Minner Vines Moncus Injury Lawyers to handle your claim, you'll be partnered with a top-notch legal team who is ready to fight on your behalf.
How to Recover Compensation After a Commercial Work Truck Accident in Lexington
After being involved in a work truck crash, some of your first thoughts will probably be: How will I pay for my medical bills? What happens if I have to miss work?
There are two main paths for pursuing compensation:
Negotiate with the Insurance Company: Many people attempt to negotiate with the opposing insurance company first. However, it's best to have an attorney handle this for you at the outset. You need to be sure you're going after all responsible parties, not just the driver. In fact, you may later find out that the driver was not responsible for the accident, or that the driver and the trucking company both share liability. As mentioned above, liability can be very complex in commercial work truck accidents.
File a Personal Injury Lawsuit: If you cannot reach a settlement with the insurance company, you should file a personal injury lawsuit. This enables you to possibly recover the highest compensation available.
If you decide to file a personal injury lawsuit, then you may be entitled to compensation for economic damages and non-economic damages. "Damages" is a legal term that refers to your extent of harm.
For example, did you incur out-of-pocket costs for medical care? This would be considered economic harm. Additional examples of economic damages include:
Costs for rehabilitation and physical therapy
Costs for surgery
Hospitalization and ambulance fees
Lost income and loss of earning capacity
You may also be compensated for your non-economic harm, including:
Pain and suffering
Mental anguish
Loss of companionship, if you're filing on behalf of a loved one who died in a trucking accident
Your attorney will take all of the above into consideration when calculating your total amount of damages. These figures will be used during settlement negotiations and trial, if needed.
Speak with a Lexington Truck Accident Lawyer
Although being involved in a commercial truck accident can be a devastating experience, financial compensation can help you move on. Let the experienced Lexington truck accident attorneys of Minner Vines Moncus Injury Lawyers help.
For decades, our law firm has provided trusted legal counsel to people here in Lexington, KY, who've been harmed due to negligence. We'll ensure those who caused your injuries are held accountable for their wrongdoing.
If you're ready to take legal action, give us a call at (859) 550-2900 to learn more. During your free consultation, we'll discuss your options for compensation, and address any questions or concerns you may have.