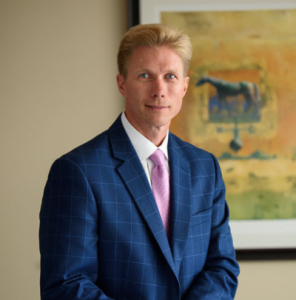 Trucks, due to their sheer size, pose a risk to the drivers of ordinary passenger vehicles. Because the potential damages trucks could cause is so great, numerous rules and regulations for tucks exist at federal, state, and local levels to ensure the safety of all drivers. Truck manufacturers, owners, operators, and companies have a legal duty to ensure that their trucks and equipment meet all relevant standards and are adequately maintained.
When trucking professionals take short cuts and fail to follow safety guidelines, their negligence can have devastating, even fatal, results. Truck equipment failure accidents occur when a piece of trucking equipment does not operate normally, and ultimately causes an accident. Equipment failure can cause serious accidents. For example, when a towing device fails, trailers can detach and collide with cars, or a tire can blow out and make a large truck to swerve into other vehicles.
At Minner Vines Moncus Injury Lawyers, we have spent over a century serving injured Kentucky residents. We're prepared to hold negligent truck drivers, operators, and equipment manufacturers accountable for the harm they have caused you in an accident. Our firm's experience with Kentucky personal injury, truck accident, and civil liability cases enable us to take on even the most challenging of Lexington equipment failure accidents.
Our highly skilled legal professionals are prepared to offer you a free no-obligation consultation. Don't hesitate to contact call us today at (859) 550-2900 to schedule a consultation with a Lexington truck accident attorney and we'll begin working to recover the compensation you deserve.
Why You Should Hire A Truck Equipment Failure Accident Attorney in Lexington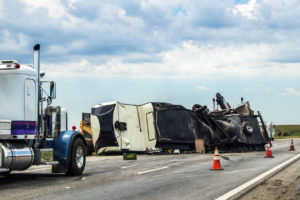 At Minner Vines Moncus Injury Lawyers, we understand the difficult situations our clients are in when they are forced to cope with serious injuries. When a truck accident leaves you with acute pain, your health should be your priority. You deserve to focus on your health. Debilitating injuries coupled with exorbitant medical expenses, ongoing pain and suffering, and lost wages quickly compromise your quality of life. Hiring an experienced personal injury attorney will help alleviate some of your stress and give you time and energy to focus on yourself.
Your attorney will support you by evaluating the facts of your case, speaking with witnesses, investigating all possible causes, and ultimately pursuing those responsible for your injuries. In truck accidents, there may be more that one party liable for your injury. For example, the driver may have been partially responsible, but the truck manufacturer may also bear some of the blame. Your attorney understands the nuance of complicated injury cases and will build a strategy to recover the maximum amount of compensation for your case.
An experienced lawyer will help significantly in uncovering the exact cause and individuals responsible for your injuries. Although it can be challenging to navigate the legal process, at Minner Vines Moncus Injury Lawyers, our highly skilled Kentucky truck accident attorneys will serve as a constant resource to you.
Why Choose Minner Vines Moncus Injury Lawyers for Your Kentucky Truck Equipment Failure Accident Claim
The attorneys at Minner Vines Moncus Injury Lawyers have decades of experience fighting for members of the community. Over the years, we have developed a reputation for our tenacious representation and excellent outcomes. We know that in an instant, a severe injury can completely change your life. We are motivated to fight for what's yours and support you throughout the entire process. Our team focuses primarily on personal injury cases. Never shying away from a challenge; we are just as committed to fighting against irresponsible individuals as we are against massive corporations.
We have successfully delivered our clients' numerous multi-million dollar settlements and jury verdicts. We have received repeated accolades, ranking among the nation's top firms according to several publications, including U.S. World & News Report, the National Law Journal, and others. Our clients can expect tireless uncompromising representation, personalized attention and care, frequent and compassionate communication, and a dedicated legal team fighting for you at every turn.
In our many decades of legal practice, our firm has developed a reputation for aggressive advocacy for our clients. This reputation often precedes us, and we have found that we are often able to achieve a quick, desirable settlement for our clients since the parties we take on don't want to face us in court. Depending on what your case calls for, we will negotiate on your behalf to recover the best compensation possible. When settlements aren't possible, we are always prepared to take our clients' cases to court. With Minner Vines Moncus Injury Lawyers on your side, you can feel confident.
Truck Driver Equipment Failure Cases We Handle
Numerous rules and regulations govern the trucking industry and detail how and when trucks are to be inspected, maintained, and repaired. When truck owners or operators take shortcuts, valuing profits over safety, and an accident occurs, they may be liable for the harm caused. If you suffer in a truck equipment failure accident, it is vital to hold the responsible party accountable for their negligence. Failure of equipment can occur for a variety of reasons including:
Poor design
Manufacturing defects
Carelessness
Improper maintenance or repair
Improper loading
Truck equipment failure can affect many parts of a truck. Some common and potentially dangerous points of failure include the brakes, turn signals, lights, steering rigs, trailer equipment, axles, cargo straps, tires, and more. When improperly maintained, practically any piece of equipment can fail and can potentially cause deadly accidents. Even something as seemingly minor as a turn signal failing can cause serious collisions.
Our experience has prepared us to take on a wide variety of truck driver equipment failure accident. Truck drivers and their employers have a legal duty to properly maintain their vehicles and equipment to ensure the safety of others.
Frequently Asked Questions
When you're looking for the right lawyer, we know you have a question. Read over some frequently asked questions and get in touch with a member of our team for a free, no-obligation case evaluation at (859) 550-2900.
How Much Does it Cost to Hire a Minner Vines Moncus Injury Lawyers Lawyer?
We understand the financial strain that victims of truck accidents face. Our firm operates on a contingency fee basis. Rather than paying us an hourly fee or expenses, you only pay for our services once we recover compensation. Our contingency fee model allows our clients more financial freedom and flexibility as we fight to get what's rightfully theirs. Our firm offers a free consultation as well. During this consultation, you'll speak with a skilled member of our team, and by learning about your case, they'll be able to offer guidance as to how to pursue damages.
What Damages are Available?
The term "damages" refers to the compensation that injury victims may be able to recover. Typically, damages are classified into three categories, financial, non-financial, and punitive. Economic damages account for any monetary loss that you have, or will, experience, as a result of your injuries (medical bills, lost wages, property damage). Non-financial damages account for expenses that are more difficult to quantify like pain, suffering, distress, and loss of enjoyment of life. Punitive damages are meant to punish the at-fault party by making them pay extra for their negligent behavior. It is far less likely that a court will order an at-fault party to pay punitive damages.
Who is Responsible for My Injuries?
Since there are so many points of failure for trucking equipment, it can be challenging to determine who should be held accountable. Some parties that may be liable in a truck accident include:
Truck Manufacturer – If there is an issue with the initial design or parts used during the truck's construction, the manufacturer may be liable for your accident.
Trucking Company – If truck owners or operators have allowed their vehicles to operate without preforming reasonable maintenance, they may be liable for your Kentucky truck equipment failure injuries.
Driver – Trucking employees may be overworked or merely cutting corners, for example, by inadequately securing their cargo, and by doing so be liable for an accident.
Cargo Loader – Rather than drivers loading cargo, some trucking companies work with cargo loading professionals. The weight of a load must be distributed and secured to safe travel. Unbalanced or improperly loaded cargo can quickly put undue strain on numerous parts of a truck and trailer.
Each case is different, so speak with a member of our team to learn more about your options today.
Call Our Truck Accident Law Firm in Lexington Today
At Minner Vines Moncus Injury Lawyers, we understand the stress you're facing after a serious truck equipment failure accident. We have distinguished ourselves by providing our clients with world-class legal services. We are prepared to put our experience, skills, and knowledge to work for you by fighting tooth and nail to recover compensation for you and your family.
If you or someone you know has been injured in an accident caused by truck equipment failing, you may deserve financial compensation. Call (859) 550-2900 today to schedule a free, no-obligation consultation. A skilled member of our team is ready to help you get started.