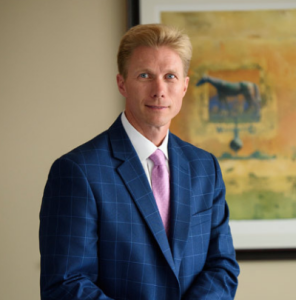 Cargo trucks are commonplace on Kentucky's roadways, and it's easy to forget about the risks they pose to other drivers. Factors such as driver fatigue, mechanical defects, and improper cargo load may lead to devastating accidents in the blink of an eye.
Compared to typical passenger vehicle collisions, cargo truck accidents often cause catastrophic injuries and even death. Were you or a loved one recently harmed in a cargo truck accident in Kentucky? You may have legal recourse and the lawyers of Minner Vines Moncus Injury Lawyers can help.
In the state of Kentucky, victims of cargo truck accidents may be entitled to significant compensation for their injuries. Financial compensation can cover your medical care, lost wages, emotional distress, and more.
If you intend to pursue compensation, it's critical that you hire an experienced attorney. Our attorneys have litigated complex cargo truck cases for years, and we have a proven track record of success. To learn more, contact us at (859) 550-2900 and schedule a free consultation with our truck accident lawyer in Lexington, KY
Kentucky Truck Accident Statistics – January 2022 Update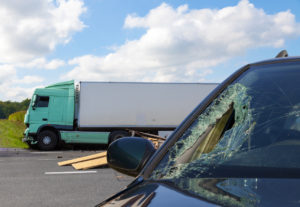 While traffic safety has improved, truck accidents in Kentucky still cause injuries every year. A review of recent truck accident statistics reveals:
How Cargo Truck Accidents are Different from Car Accidents
There are many reasons why claims involving cargo trucks are much more complex than passenger vehicle collisions:
As you can see, it's critical to hire an attorney to handle your cargo truck accident claim. With the right attorney, you can go after all responsible parties and maximize your compensation.
To meet with a Lexington attorney about your potential claim, contact us today at (859) 550-2900.
Compensation for Victims of Cargo Truck Accidents
If you were injured in a cargo truck accident in the state of Kentucky, you can file a personal injury lawsuit to seek compensation. Compensation is designed to pay you back for any harm you've endured, including economic and non-economic harm.
For instance, did your accident necessitate a hospital stay? Did you need surgery for your injuries, or will you require ongoing medical care? If you paid out-of-pocket for any of this, it would be considered economic harm. Compensation may also cover the cost of rehabilitation, physical therapy, home nursing, wheelchairs, and more.
State laws also entitle you to compensation for non-economic harm, such as pain and suffering, emotional distress, and other psychological anguish. If your loved one died in the accident and you're filing a lawsuit on their behalf, you may also be compensated for loss of companionship.
What to Do if You Were in a Kentucky Cargo Truck Accident
It's important to seek immediate medical treatment after an accident. Even if you don't have obvious physical injuries, you may have internal injuries with more subtle symptoms. If the police did not respond to the scene of the accident, you should call to make an official report.
After getting medical treatment, it's a good idea to obtain a copy of your medical records. These will be used to prove your injuries and long-term harm. You should then speak to an attorney as soon as possible. An attorney can protect your legal rights if you intend on filing a lawsuit and pursuing compensation.
It's important to know that there are deadlines for filing personal injury lawsuits with the court. Deadlines are determined by a state law called the "statute of limitations."
The deadline depends on the exact type of lawsuit you plan on filing. In the state of Kentucky, you must file a lawsuit:
Once the deadline has passed, the court will not allow you to file a lawsuit. This is why it's essential to call an attorney as soon as possible. To learn more, speak with our Lexington cargo truck accident lawyers by calling (859) 550-2900. We can evaluate your case at a free consultation.
Why Choose Our Lexington Cargo Truck Accident Attorneys
For decades, our personal injury law firm has upheld the rights of those injured due to negligence. Our number-one priority is securing compensation for our clients and restoring their peace of mind.
Our nationally-acclaimed law firm offers:
Speak with our Lexington Truck Accident Law Firm Now
In the wake of a serious injury accident with a cargo truck, you might be unsure of where to turn. Meanwhile, you might have a family to support but you're unable to work due to your injuries. If you were harmed in an accident, we can help you get the financial support you need.
For years, our attorneys have secured settlements and verdicts on behalf of those injured in cargo truck accidents. Our proven track record includes millions of dollars recovered for people just like you.
When you're ready to speak with an attorney, give us a call. Contact (859) 550-2900 to schedule a free consultation with a Lexington truck accident lawyer. Our team is ready to evaluate your case and uphold your legal rights.