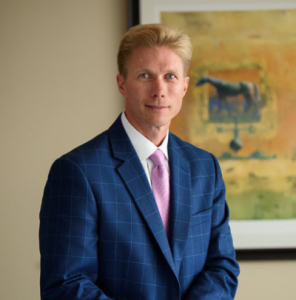 Did you get injured in an accident with a truck? Was the truck accident caused by a tire blow out, or faulty brakes, or did the steering wheel lock on the driver? When a truck driver, trucking company, or maintenance contractor fails to ensure the safety of a truck, and it leads to an accident, those parties may be held accountable for the injuries and damages that result.
Like any vehicle on the road, the parts on a commercial truck become worn out and could create a hazardous situation without adequate maintenance. Trucking companies are required to consistently inspect their fleet of vehicles to make sure they're safe for the truck drivers and other motorists, and truck drivers are responsible for conducting regular inspections, as well.
The truck accident attorney at Minner Vines Moncus Injury Lawyers will thoroughly investigate your case to determine if the truck driver, trucking company, or other party failed to properly maintain the safety of the truck. We have the resources and skills to build a robust case on your behalf and to secure the full compensation you need to cover the expenses and losses stemming from your accident and injury.
Call a truck accident lawyer in Lexington to help you with your case. Contact us or call (859) 550-2900 today.
The Dangers of Poor Truck Maintenance in Lexington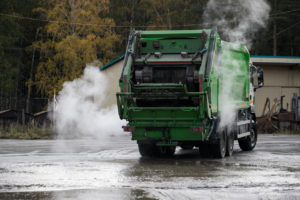 Many companies will do whatever they can to cut costs and turn a significant profit. So it's no surprise that many trucking companies will do the bare minimum when it comes to maintaining their fleet of commercial vehicles. They're all in a rush to stay on schedule, and as a result, they end up ignoring or overlooking problems with the truck.
The Federal Motor Carrier Safety Administration (FMCSA) sets standards that companies in the truck industry must follow to ensure their trucks are safe to drive. The parts that need frequent maintenance include:
Suspension: If there are problems with a suspension part, the trucker could lose control of the vehicle and crash.
Fuel systems: If you don't maintain the fuel system, leaks could cause a fire or other issues.
Brakes: Air brake systems found on heavy commercial vehicles can weaken or fail, resulting in the driver's inability to stop.
Tires: Old or worn tires can lead to a decreased ability to brake correctly or tread failure or separation.
Windshields and wipers: The truck driver will have low visibility if there's a cracked windshield or wipers that don't work.
Lights and reflectors: A trucker's range of vision can get compromised with dim lights and also cause issues for other drivers to see the truck, especially at night.
It's essential to follow federal and state guidelines for maintaining a commercial truck and its parts. Unfortunately, there are vehicles on the country's roadways every day that haven't passed inspections. Whether the trucking company is trying to reduce costs by cutting corners or doesn't notice issues because they're not thorough, those vehicles are dangerous and can cause severe injuries to other drivers.
Important Evidence to Collect After a Truck Accident in Lexington
To maximize your compensation, you should retain one of the Lexington poor truck maintenance accident attorneys from Minner Vines Moncus Injury Lawyers. The trucking company and its liability insurance adjuster might visit the scene of the accident to obtain all the evidence before you can. However, if you have a competent attorney on your side, we will make sure we take the necessary steps to preserve the relevant evidence so we can use it in an insurance claim or lawsuit.
This step is crucial because the truck company must keep all the evidence they find for us to inspect if we send them a notice. If they alter or destroy it, they could face legal consequences. We will examine the commercial truck involved in the crash and review the data log and maintenance records.
There are federal regulations in place that require trucking companies to maintain records of their scheduled maintenance and any repairs they had to complete. They're also supposed to replace safety parts, such as brake pads, after the truck is on the road for a certain number of miles.
After looking over all the evidence from the trucking company, we'll be able to determine if they followed safety and maintenance regulations. If we encounter any discrepancies or notice that they missed a scheduled inspection or didn't promptly fix a damaged part, we can hold them liable for your injuries.
Proving Negligence Against a Trucking Company
If you were the victim of a truck accident, you should immediately hire an attorney who can investigate why the crash occurred. If we discover that either the trucking company or truck driver was negligent in performing routine maintenance, they could be on the hook for your damages.
In any negligence case, there are elements you must prove existed at the time of the motor vehicle accident to justify pursuing compensation from the at-fault party.
The defendant owed you a duty of care;
They failed to meet that duty;
You wouldn't have gotten injured if it wasn't for the defendant's breach of duty;
The defendant's action or inaction, and nothing else, caused your injury; and
You suffered damages because of the accident and injury.
If you find out the trucking company was responsible for proper maintenance and failed to follow federal regulations set forth by the FMCSA, you could file a claim with their liability insurance carrier.
Most companies carry liability insurance that pays out settlements to individuals injured because of negligence. Depending on the policy's coverage, you could potentially cover all past and future damages you incur.
On the other hand, if you discover the driver was the negligent party, you could file a claim with their auto liability insurance carrier.
Kentucky Auto Insurance Laws
All motorists in Kentucky must carry liability insurance with minimum bodily injury and property damage limits. Those limits would cover the expenses of injured parties if the owner of the policy was the person who caused the accident.
So, if the truck driver holds liability insurance with the minimum $25,000 bodily injury limit, you can pursue a maximum of $25,000 for your medical expenses, lost wages, and other expenses related to your injury. If their property damage limit is $10,000, you can use up to that amount to repair damage to your vehicle.
Unfortunately, there are a large number of motorists driving around the country without auto insurance. If they cause an accident, the injured party won't be able to collect a settlement from liability insurance. When that happens, you could file a claim with your own insurance.
If the trucker responsible for your accident purchased the minimum liability coverage that doesn't pay for all your expenses, or they don't have insurance at all, you can turn to the UM insurance coverage on your policy.
UM stands for uninsured/underinsured motorist coverage. It's not a legal requirement to purchase UM coverage; however, insurance carriers must offer it as optional coverage. If you chose to buy it, you could seek compensation for damages if the at-fault driver doesn't have liability insurance.
UM works much like liability in that after you file a claim and submit appropriate evidence, the adjuster will either approve or deny your request. If they approve it, you can negotiate for a settlement up the limit listed on your policy.
There's also the option of filing a PIP claim. PIP, personal injury protection, works much like health insurance. Depending on the limit of this coverage on your policy, you can use it to pay upfront costs for doctor appointments. Your doctors will send your medical bills directly to the PIP adjuster for payment instead of paying out of pocket for your treatment or going through medical insurance and receiving reimbursement after the claim gets resolved.
What You Should Do After a Truck Accident Caused by Poor Maintenance
There are some steps you should take after a truck accident. Failing to follow these steps could result in a denied insurance claim or low settlement amount. You have to collect as much evidence as possible and hire an experienced Lexington poor truck maintenance accident attorney to assist you.
Immediately after the truck accident occurs, collect as much information as you can before leaving the scene:
Call 911. The investigating officer will write a traffic crash report, and you can request a copy of it for your records.
Take photos of the crash site, such as vehicle damage, where the cars ended up after the collision, and debris on the road.
Speak to witnesses and write down their names and phone numbers.
Get the trucker's auto insurance information and the name and contact information of their employer.
Look for surveillance cameras in the area that your attorney can collect footage from later.
After you complete the steps above, you should seek medical treatment right away. Don't wait days or weeks before visiting a doctor. Some injuries seem minor but could worsen as time goes on or lead to other medical conditions.
Insurance adjusters might deny your claim if there's a gap in treatment. If your doctor refers you for additional treatment, follow their instructions, and attend regularly scheduled appointments until the physician releases you from their care.
Speak with a Lexington poor truck maintenance accident attorney from Minner Vines Moncus Injury Lawyers to figure out your options. We'll let you know if you have a solid case, and it's something we can take. If you decide to hire us, we'll launch an investigation into the crash and begin locating critical pieces of evidence, file an insurance claim on your behalf, and negotiate a fair settlement with the adjuster.
Put Your Trust in Our Truck Accident Injury Lawyers in Lexington
Don't hire an attorney that lacks experience and doesn't work to reach your goals. At Minner Vines Moncus Injury Lawyers, we'll implement a comprehensive strategy that will get you the outcome you want and ensure you receive the maximum compensation available.
To find out how we can help you resolve your case after a truck accident injury, call(859) 550-2900 for a free consultation with one of our Lexington truck accident attorneys.