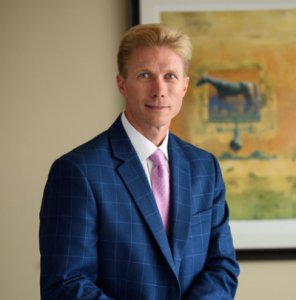 According to the Federal Motor Carrier Safety Administration (FMCSA), motor vehicle crashes are complex events that are rarely the result of a single factor. Crash reconstruction experts conclude that driver error can play a major role in these accidents. They also concluded that fatigue, drinking alcohol, and speeding are major factors in motor vehicle crashes overall.
Because determining liability in a semi-truck accident can be complicated, a thorough investigation will be necessary. Lexington truck accident lawyers at Minner Vines Moncus Injury Lawyers are trained to carefully evaluate each case to hold every responsible party for your injuries accountable for paying you compensation. We can determine the cause of your truck accident and who is at fault. Contact us or call (859) 550-2900 today.
Causes of Truck Accidents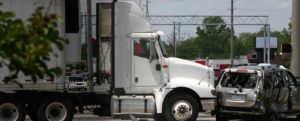 The National Highway Traffic Safety Administration (NHTSA), along with the FMCSA, published a study that examined the reasons for serious crashes involving large trucks. They found that usually, the driver is at fault in a large truck collision.
There are three main categories of causes for large truck accidents. In most cases, these accidents are caused by either the driver, the truck, or the environment. Out of the 141,000 accidents nationwide, the analysts concluded that there were 78,000 accidents in which they could identify the cause. Of those accidents, 68,000 were caused by the driver, 8,000 by the vehicle, and 2,000 were due to environmental causes.
When the driver is found to be negligent, the NHTSA categorizes four main reasons why:
Non-Performance: The driver fell asleep or was disabled by a physical problem or was otherwise physically impaired.
Inattention: The driver was distracted by something inside or outside the vehicle or somehow failed to observe the traffic situation adequately.
Poor Decision: The driver misjudged speed, weather conditions, or how near they were to the surrounding vehicles, for example.
Bad Performance: The driver panicked, overcompensated, or exercised poor steering or manual control of the truck.
In cases when the driver is at fault, the driver may not be the only party at fault. There could have been improper licensing or training of drivers. In these cases, the owner or leasing company could be held liable for their driver's inadequate education. A professional truck accident attorney will be able to determine who all is liable for the truck accident, even if the driver is at fault.
Associated Factors that Cause Truck Accidents
NHTSA's accident experts examined 1,000 elements surrounding the conditions of a truck accident. When truck drivers are at fault in an accident, there are several variables that play a key role. In descending order, the top ten factors that contributed to—but weren't the main cause—of large truck accidents were:
Brake problems
Traffic flow interruption, such as congestion or a previous crash
Prescription drug use
Traveling too fast for conditions
Unfamiliarity with the roadway
Roadway problems
Required to stop before the crash, due to a traffic control device or crosswalk
Over-the-counter drug use
Inadequate surveillance
Fatigue
Having any of these associated factors, and especially having more than one, increases the likelihood of a truck accident. Trucking companies have a duty to adequately maintain their vehicles, load them properly, and adequately train and support their drivers to prevent accidents.
If a trucking company has failed to implement reasonable policies to make sure that their vehicles and drivers are safe on the road, then they are negligent in their duty. Negligent truck drivers and their companies with unsafe policies can and should be held liable if they caused the accident that injured you or a loved one. The Minner Vines Moncus Injury Lawyers team of attorneys will aggressively seek compensation for you from the parties responsible for your accident.
Who Are All the Responsible Parties?
Because many large trucks are also commercial vehicles, there may be more than one party that is responsible for the accident that caused your injuries, aside from the driver and the company they work for. Determining exactly who is liable can be complicated and it is best to have a Kentucky truck accident lawyer to gather and evaluate every crucial piece of evidence that will build a case to prove liability.
Responsible parties could include:
The operator or driver of the truck
The owner of the truck
The company leasing the truck
The maintenance company or workers who repair the truck
A manufacturer that produces a defective part on the truck
The company that loaded the cargo ineffectively
And any other parties whose negligence played a role in the accident.
A thorough investigation will be required to identify every responsible party. For the best possible truck accident lawsuit settlement, hire a skilled attorney from Minner Vines Moncus Injury Lawyers. Once our team identifies the responsible parties, we will work tirelessly to hold them accountable. They are liable to pay you for every dime that you deserve for the pain and suffering caused by their negligence.
What to Do if You Are in a Truck Accident with a Negligent Driver in Lexington
If you have experienced the trauma of a large truck accident that was caused by driver error, you may be injured and confused about how to seek compensation for your injuries and rebuild your life. There are steps that you can take to move forward.
To best protect your rights and ensure that you achieve the most success with your claim for compensation, take these steps immediately after an accident:
Call the police. If you are very hurt, ask the dispatcher to send an ambulance. Get medical attention immediately in an emergency room or doctor's office.
Request that an officer is sent to the scene and make a report of the accident. Provide only the basic information, and after several days, request and obtain a copy of the police report.
Do not offer an immediate apology, which could be mistaken for admission of fault. Just be polite.
Do not discuss how you feel physically unless you are badly injured and need help or need someone to call an ambulance. You may not yet understand or feel the extent of your injuries.
Get the license, insurance information, and contact details for all owners and operators of the truck as well as the vehicle's plate numbers and registration. Also, document all information about the commercial business that leases the truck.
Once you reach the hospital or home, call a Kentucky board-certified truck accident attorney. The team at Minner Vines Moncus Injury Lawyers is here for you.
Avoid speaking with insurance adjusters or company lawyers. If you do, do not allow them to record a statement from you.
Do not sign any release, waiver, authorization, or anything else for any company or insurance representative.
Follow all medical advice and take time to recover from your injuries.
Experiencing an accident with a large truck is a terrifying experience, but knowing what to do can relieve the stress. The compassionate attorneys at Minner Vines Moncus Injury Lawyers understand what you are going through and will walk you through all of the steps of filing a claim and seeking compensation. Call today for a free and private consultation.
Truck Accident Statistics [2022 Update]
Every year, thousands of large trucks are involved in accidents that cause injury and death on U.S. roadways. 
According to the Federal Motor Carrier Safety Administration (FMCSA): 
The number of large trucks involved in fatal crashes nationwide decreased from 5,082 in 2019 to 4,620 in 2020. 

The number of large trucks involved in fatal crashes in Kentucky increased from 102 in 2019 to 105 in 2020. 

Between January 1 and October 31, 2021, 94 trucks were involved in fatal crashes, and 1,180 caused injuries in Kentucky.
In Kentucky, approximately 4% of truck accidents result in death, and 45% result in injury. If you have been injured or lost a loved one in a truck accident, call our Lexington truck accident lawyers to discuss your case.
How a Lexington Truck Crash Attorney at Minner Vines Moncus Injury Lawyers Can Help You
Because of the multiple parties that could be involved and their insurance interests, commercial truck collisions can be extremely complicated. The team at Minner Vines Moncus Injury Lawyers is dedicated to helping victims who survive accidents caused by negligent truck drivers. We specialize in these complex cases and are dedicated to seeking the justice you deserve.
Our skilled attorneys will evaluate every detail of your case to determine the best course of action to win you fair compensation. We will answer all of your questions and advise you honestly about negotiating the best settlement.
The Minner Vines Moncus Injury Lawyers team will communicate and negotiate with the insurance adjusters and teams of lawyers on your behalf to reach a settlement that you deserve while you recover from your injuries. We won't back down until you have gotten a fair settlement or we go to court and prove your case. Call us today at (859) 550-2900 so we can get you the relief you deserve as soon as possible.