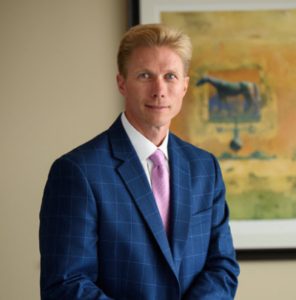 Were you or a loved one hurt in a collision with a flatbed truck? If your accident was caused by negligence on the part of the driver, trucking company, or another entity, the Kentucky truck accident lawyers of Minner Vines Moncus Injury Lawyers would be ready to help you get justice and fair compensation.
At Minner Vines Moncus Injury Lawyers, we'll fight for the maximum amount of compensation possible to ensure that you don't struggle financially in the aftermath of this devastating crash. The trucking company wants to hand you a check and hope you go away, with no regard for whether that check is enough to cover your damaged property, medical expenses, and pain. Don't let them get away with offering a low-ball settlement. Contact us or call(859) 550-2900 for a free consultation and let us help build a strategy that works for you and your case. 
What is a Flatbed Truck?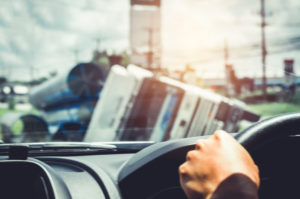 A flatbed truck is a specially designed truck that is meant to accommodate larger cargo and oversized items that cannot fit into a standard shipping container. They have an open and flat design that allows them to transport nearly any type of object, so long as it can be tightly secured to the flatbed platform. Typically, you could see flatbed trucks transporting things like building supplies, logging materials, scrap metal, and heavy equipment or machinery. They are also used to haul what are known as Super Sacks. These are flexible bulk containers that hold dry products like sand, fertilizer, grains, and sometimes seeds or nuts for transport. Flatbeds may also be used as large towing vehicles.
Since a flatbed is responsible for transporting goods that are not of a regular shape or size, their trucks tend to be very heavy, and their loads are securing using cargo straps. There is nothing between the load and the open-air except maybe a tarp. Therefore, careful loading and securing procedures must be followed to the letter.
How Can Negligence Lead to a Flatbed Truck Accident in Kentucky?
While flatbed trucks are a necessity for hauling large materials, they can also be extremely dangerous as well. There are always the typical concerns when it comes to being involved in an accident with a large truck such as driver fatigue, distracted driving, or speeding. However, flatbed trucks add another dimension of danger and uncertainly since their loads can be unusually heavy or oddly shaped. These types of loads can be hard to properly secure, or they may make the handling of the truck itself unstable. An improperly secured load could lead to the following types of accidents:
Jackknife accident
Rollover accident
Load slamming through the front of the truck cab
Load falling off the back of the truck into another vehicle
Spilled cargo and debris on the roadway
All these accident scenarios can result in serious injury and even death. A passenger car hitting a debris field from improperly loaded or secured cargo can turn into a life-threatening event. When an accident occurs with a fully loaded flatbed truck, the results are nothing short of disastrous.
How do these types of accidents occur? They happen as a result of improperly loaded or improperly secured cargo. The straps used to secure the cargo must be specifically rated to handle the weight of the load. They must also be free from damage and in good condition. There are also strict requirements that dictate the number of straps that have to be used and the areas they must be secured to. Drivers are required to make periodic stops in order to check on the security of the load as well. Missing even one of these important steps can result in an accident. The Federal Motor Carrier Safety Administration has an entire handbook dedicated to the rules and regulations governing how cargo is to be secured.
Negligence can come into play if the driver or cargo loading company failed in any one of the above tasks. A driver on a tight deadline may decide it is better to skip one of their safety checks in order to continue down the road, hoping to make better time. A driver may not be properly trained to secure a load the right way. Any of these oversights on the part of a trucker or trucking company can lead to a serious accident.
Who is Liable for a Flatbed Truck Accident?
Determining who is liable for a flatbed truck accident isn't always as easy as pointing the finger at the driver. In some cases, it may be the negligence of the driver, or a failure on the driver's part to follow through with proper safety protocols that causes an accident. In other circumstances, it may be negligence on the part of the trucking company itself for negligent hiring or training practices. There are also situations where a third-party loading company is responsible for a resulting accident. Often though, the answer as to who is liable for a flatbed trucking accident is a combination of two or three parties. Both the driver and the trucking company may be at fault and that makes your case more complicated.
Trucking companies always have teams of lawyers and insurers on staff working on their behalf. The job of these lawyers and insurers is to protect the company and its profits. As a victim of a flatbed truck accident, you are a hurdle to move past as quickly as possible. They want to offer you money for your injuries and move on to other business. The lure is powerful, you need money now to take care of your bills, your totaled car, and your mounting medical expenses. Will what they offer be enough? If you've been seriously hurt, probably not. You may have cash in hand now, but what about months down the road when you need money for physical therapy? You've handed over all your rights to the trucking company and have nothing left for your future medical expenses.
This is why it is so important for you to hire a lawyer of your own, someone who is looking out for you and not big business. At Minner Vines Moncus Injury Lawyers we review the facts of your case and build a strong strategy for success. That means making sure that you are compensated fairly for your injuries, property, and pain and suffering. Don't let a big trucking company bully you into making a decision about your future before you are ready. Get an attorney on your side and review your options. At Minner Vines Moncus Injury Lawyers, we know how to build a solid case for you.
Don't Run Out of Time
If you've been seriously injured as a result of a flatbed truck accident you may have a long road to recovery ahead of you. We understand that you want to focus on your health first, and you should. However, you also don't want to run out of time to hold a negligent driver or trucking company responsible for the damage they've caused you either.
In the state of Kentucky, there is a statute of limitations that applies to a motor vehicle accident and personal injury cases. Typically, you only have one year from the time of the accident to seek legal recourse and compensation. If you are laid up with serious injuries, that may be a tight time frame to work within because you've been so overwhelmed with your recovery efforts. At Minner Vines Moncus Injury Lawyers we can focus on the heavy lifting, while you work on your health.
How Can a
Kentucky Truck Accident Lawyer

Help Me?

An attorney is a valuable tool when you've been involved in an accident with a flatbed truck. An experienced Kentucky truck accident lawyer will be able to gather and review all the evidence in your case, such as police reports, witness statements, and recordings from the driver and trucking company. There may be electronic data recording instruments in the truck, in-cab video, safety and maintenance logbooks, and trucking company records that could be strong evidence for your case as well. An attorney can help secure this evidence before it becomes lost or destroyed.

We understand that you are in pain and want to focus on recovering from your injuries. Minner Vines Moncus Injury Lawyers can take on the responsibility of going after negligent drivers and trucking companies while you focus on yourself and your family. Let us fight for the compensation you need. Call(859) 550-2900 in order to set up a free consultation with one of our seasoned attorneys. Or fill out our online form. We want to be the team that helps you recover from a flatbed trucking accident.