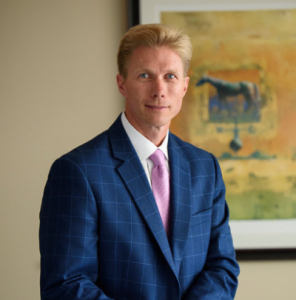 Did you get into an accident with an emergency vehicle, such as a fire truck? If so, contact Minner Vines Moncus Injury Lawyers to assist you with your claim and help you recover the financial compensation you need. The impact of an emergency vehicle can lead to severe injuries and fatalities. If you got hurt, you probably require expensive medical treatment. The financial burden you're facing is likely overwhelming. You can depend on us to protect your rights and fight assertively for the justice you deserve.
Police officers, firefighters, and other emergency workers play a crucial role in everyone's safety. They protect us from harm and rescue us from dangerous situations. Unfortunately, their vehicles are large, heavy, and can cause devastating damage in an accident.
Accidents with emergency vehicles are complicated, but our attorneys are highly skilled in these types of cases. If you're unsure where to begin, call Minner Vines Moncus Injury Lawyers at (859) 550-2900. A Lexington truck accident lawyer will meet you for a free consultation to discuss your legal options.
Why Are Emergency Vehicle Crashes So Dangerous?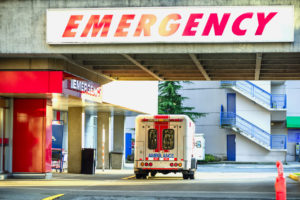 Emergency vehicles contain lights, sirens, and other warning systems, so drivers know when one is approaching. There are laws that require people to pull over and let ambulances, police officers, and firefighters pass when they're using their emergency signals.
Despite laws giving them the right of way, first responders should still take the necessary precautions to ensure everyone's safety. If they behave recklessly or don't pay attention to what's around them, they could cause a severe crash.
The most common reasons emergency vehicle drivers cause accidents to include:
Tailgating
Entering an intersection without checking for other motorists
Failing to use lights and sirens
Turning at excessive speeds
Attempting to maneuver through tight gaps in traffic
Even when personnel aren't responding to an emergency, they could still cause a collision. Compared to a passenger car, the sheer size of these vehicles typically results in severe bodily injury and property damage. Think about it: The average fire truck weighs over 50,000 pounds. The average weight of a compact car is around 3,000 pounds. When those two vehicles crash into each other, the occupants in the smaller vehicle will probably suffer greater harm.
Injuries you're most likely to sustain in an accident involving a fire truck and other emergency vehicles include:
Crush injuries
Loss of limb or amputation
Paralysis
Broken bones
Internal bleeding
Organ damage
Traumatic brain injury
Any of these injuries can result in permanent damage requiring long-term medical care. You might need ongoing physical therapy or multiple surgeries. Over time medical bills become expensive, and you shouldn't be the one to pay for them. The emergency vehicle driver should be held accountable for their careless actions.
How Sovereign Immunity Could Affect Your Right to Compensation
Unfortunately, getting into an accident with a government vehicle, such as a fire truck, comes with some challenges. Sovereign immunity laws prohibit citizens from suing government entities for compensation. The Kentucky Claims Commission allows an exception under specific circumstances when there's damage to a person or property due to the negligent actions of the state, its agencies, or employees. One of the most common situations is motor vehicle accidents.
If you want to file a lawsuit against the entity that employs the emergency vehicle driver, you must do so within one year of the accident date. The Kentucky Claims Commission can perform their own investigation and determine if you deserve compensation for your damages.
Damages are the total losses suffered after an accident or injury. If you win your case, you're only allowed to recover a maximum of $200,000. Additionally, the Commission doesn't allow claims for non-economic damages, such as emotional distress. If the $200,000 limit isn't enough to compensate for your expenses and suffering, you'll have to pursue other legal options.
No-Fault Car Insurance Laws in Lexington
In Kentucky, there's a no-fault system when it comes to car insurance. That means if you get hurt in an accident, you can file a claim with your auto insurance company for compensation instead of pursuing a lawsuit.
Personal injury protection (PIP) is coverage available on every driver's auto insurance policy. Basic PIP insurance comes with a $10,000 limit to pay for medical expenses, lost wages, and out of pocket costs associated with the injury. You have the choice to opt-out of coverage or purchase a higher limit.
If you want to file a PIP claim, your doctors will send your medical bills directly to the insurance company for payment. You can also submit a lost wage form to recover a portion of the income you're unable to earn while you're out of work. You'll continue to benefit from this coverage until you use the entire limit.
Uninsured/Underinsured Motorist Coverage
Since personal injury protection usually isn't enough to cover all the damages an accident victim incurs, there's another option if you want to stick with insurance claims. Uninsured/underinsured motorist (UM) is a legal requirement on everyone's auto insurance policy.
When you file a UM claim, you can seek the following damages up to the limit listed on your policy:
Medical bills
Lost wages
Pain and suffering
Car repair or replacement costs
Rental vehicle
Out of pocket expenses
Emotional distress
Disability or disfigurement
Unlike economic damages, non-economic damages don't include a billing statement. It isn't easy to calculate a fair value. The insurance adjuster will use certain factors to decide an appropriate number for non-economic damages, such as:
The total cost of economic damages
Evidence proving the crash caused the injury
Statements from eyewitnesses
Duration of the recovery period
Total hours and wages lost due to inability to perform job-related duties
The extent of damage to the car
Degree of emotional or psychological impact
The severity of the injury
Details listed on the collision report
Effect of the accident on daily life
Permanent damage requiring future medical care
What You Should Do After an Accident Involving a Fire Truck or Other Emergency Vehicle in Lexington
If you get into an accident because of another driver's actions, you should take the steps below to ensure you have the evidence that proves you deserve financial compensation:
Step 1: Call 911 and report the crash. Request an ambulance if there are injuries. Wait for law enforcement to arrive and perform an investigation. They will inform you when you're allowed to leave.
Step 2: If it's safe to do so, move your vehicle off the road, so no one else gets hurt.
Step 3: Take pictures of the accident scene if you can get up and walk. Include photos of vehicle damage, debris, and other evidence.
Step 4: Talk to people who saw the collision occur. Write down their names and phone numbers. They might be able to provide witness statements during an insurance claim or speak in front of the Kentucky Claims Commission if you choose to sue the government entity.
Step 5: Go to the hospital for treatment of your injuries. If the doctor refers you for imaging tests, physical therapy, or additional medical care, follow their orders. Show up for regularly scheduled appointments until you recover.
Step 6: Keep documentation of everything associated with the accident. Relevant evidence can increase the value of your case.
Step 7: Hire a lawyer to help you with your case. We understand state laws and the steps we must follow to get you the maximum financial compensation you need to cover your damages.
Choose A Truck Accident Lawyer in Lexington Today
Our legal team has the experience and resources to help our clients seek justice for their injuries. The accident wasn't your fault, and we'll help you hold the other party responsible. When you hire us, we'll fight vigorously and work efficiently on your case to reach a favorable outcome. We understand the trauma you experienced. You can depend on us to handle every step of your case so you can focus on moving forward.
We know the financial burden you're facing. We don't want to add more stress to your life. That's why we take fire truck and other emergency vehicle accident cases on contingency. That means you won't have to pay us up front to represent you. We don't collect any legal fees or costs unless we can recover compensation for our clients. If we don't win your case, you won't have to pay us.
At Minner Vines Moncus Injury Lawyers, we understand the importance of communication. We're available 24/7 to speak with you about your case and provide updates on the status. You'll be able to reach us when it's convenient for you. We'll be by your side to offer support and guidance during this harrowing ordeal.
If you want to meet with one of our dedicated lawyers to discuss your accident and find out how we can help, we'll schedule a free consultation. You can speak to us at no risk or obligation. We'll be happy to review the details of your case and advise you on the best options available.
If you sustained injuries in an accident involving a fire truck or other emergency vehicle, call us at(859) 550-2900 today. Our Lexington truck accident attorneys will begin working on your case immediately, and we'll fight for the maximum compensation you deserve. We'll help you get on the road to recovery and put this overwhelming experience behind you.