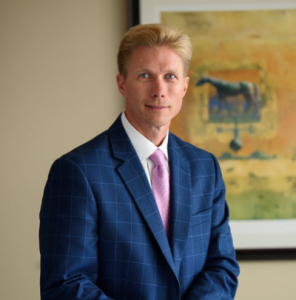 When truck drivers load their commercial vehicles with cargo, they must be precise. There's a right way and a wrong way to do it. With a high center of gravity, large trucks are already difficult to control. If the weight distribution of cargo is uneven, it can create an even more dangerous situation for the driver transporting it and anyone else near the truck.
Minner Vines Moncus Injury Lawyers helps clients injured in truck accidents caused by improper cargo weight distribution. Unbalanced cargo loads are one of the most common reasons drivers lose control and collide with other vehicles. An unbalanced truck is difficult to handle and prone to rolling over, jackknifing, blowing a tire, and more.
If you sustain an injury and discover the cause was improper weight distribution, you may be able to recover significant compensation for your damages. The truck accident attorneys at Minner Vines Moncus Injury Lawyers can investigate your accident and build a strong case in order to secure the settlement you need to offset the cost of your treatment, property damage, lost wages, and more.
Contact the compassionate, experienced Lexington truck accident attorneys at Minner Vines Moncus Injury Lawyers to set up a free case review. Call (859) 550-2900 today. We're ready to start working on your case.
The Dangers of Truck Accidents from Uneven Cargo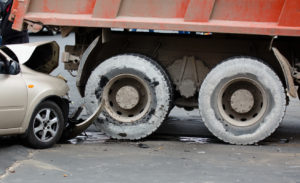 When a truck collides with a smaller vehicle, it typically leads to life-threatening injuries and expensive vehicle damage. Victims of truck accidents rarely walk away with minor scratches and bruises. The risk of having a truck accident increases when the weight of the cargo loaded onto the truck is not distributed properly.
Some of the risks associated with improperly loaded and weighted cargo include:
If there's more weight on one side of the trailer, taking a sharp turn can cause all that weight to go with it, resulting in a rollover crash.
High winds can also turn an already risky situation into a severe hazard. When a large gust of wind pushes against an uneven load, the heavier side can end up tilting and cause the truck to roll over.
Cargo Spills
Uneven weight distribution can result in the cargo falling off the truck and into oncoming traffic. If the load is unbalanced and the truck driver takes a sharp turn, suddenly slams on their brakes, or drives up a steep hill, that can lead to a cargo spill. If the trucker is transporting any toxic materials, that could cause fatal harm to anyone in its path.
Jackknifing
A jackknife truck accident occurs when the cab and trailer bend towards each other. When the cargo's weight is uneven on the trailer, the driver can easily lose control, and the truck can jackknife.
Tire Blow Out
A tire can blow out if there's more pressure on one side of the trailer than the other, especially if it is worn or there's low tire pressure. Weight distribution is essential not only to prevent rollover and jackknife accidents but also to alleviate the amount of weight placed on each tire.
Underride Accident
When a small car ends up under the trailer of a large truck, that's called an underride accident. The uneven weight of loaded cargo can swing the trailer over a passenger vehicle if the trucker loses control.
Improper Cargo Weight Distribution Constitutes Negligence
A driver who doesn't take the time to ensure their cargo is loaded correctly and appropriately secured can create a hazardous situation for other drivers. Although it's unlikely that a truck driver would load their cargo incorrectly to cause harm to others intentionally, it's negligent for cargo loaders to cut corners and fail to follow federal and state regulations.
Negligence is when someone fails to follow a standard of care when performing a particular activity. That is, they don't take the necessary precautions to prevent injury to others. In this type of situation, the activity would be loading the cargo, and the standard of care would involve loading the cargo evenly, so it doesn't become unstable or cause an accident.
Kentucky Commercial Liability Insurance Regulations
Motor vehicle accidents can lead to debilitating or fatal injuries. Unfortunately, most drivers carry the minimum insurance coverage legally required under Kentucky law. Private motorists must hold a minimum of $25,000 in liability insurance. Commercial drivers, on the other hand, must carry at least $750,000 under Federal Motor Carrier Safety Administration guidelines.
That might seem like a lot of money, but you can't adequately calculate your damages based on current medical treatment and expenses you might need in the future for a disability your injury caused.
If you're permanently disabled and can't return to work, $750,000 may not cover past expenses, as well as the cost of frequent treatment, physical therapy, surgeries, prescription medications, lost wages, and additional expenses you might require for the rest of your life.
Proving Negligence Because of Improper Cargo Weight Distribution
To pursue a negligence claim successfully, you should hire an experienced Lexington improper cargo weight distribution accident attorney from Minner Vines Moncus Injury Lawyers. There are multiple elements of this type of crash you must prove for the insurance adjuster to approve your claim. If you can't show that the truck driver or their employer was negligent in loading the cargo, and that's what led to your injury, you'll likely lose your case.
The first step to proving negligence is showing that the at-fault party owed you a duty of care. All drivers have a duty of care to reasonably prevent injury to another person. You can demonstrate that with federal guidelines, which specify the proper way to load cargo with even weight distribution.
Next, you must prove the trucker or trucking company breached their duty of care. You can accomplish this by providing evidence that the cargo was uneven, resulting in a rollover crash, jackknife, cargo spill, or another type of hazard that caused your injuries.
After proving a breach of duty, you'll have to show sufficient evidence that you sustained injuries because of the truck accident. If you suffered a back injury but have a history of back problems, you'll need to prove your current injury is the direct result of the crash you were involved in instead of a preexisting condition.
Damages You're Entitled to in Kentucky
After getting injured in a truck accident, you can claim specific damages when you pursue compensation from the trucker or trucking company's insurance carrier. The damages you incurred must be the direct result of the crash and not because of a prior accident or preexisting medical problem.
The compensatory damages you're allowed to pursue in an accident claim include:
Medical expenses
Lost wages
Pain and suffering
Vehicle repair or replacement
Rental car
Loss of affection or companionship
Future costs related to your injury
Unlike in other states, Kentucky doesn't place any caps on the damages you can win compensation for after a truck accident. Depending on the insurance coverage limits, you could potentially receive the maximum amount available.
Can I File a Lawsuit Against the Truck Driver in Lexington?
If you want to sue the truck driver or their employer for loading cargo unevenly onto the vehicle, you have the right to do so. It's important to realize there are state laws and strict deadlines you must adhere to during this civil action.
The statute of limitations for filing a lawsuit for the injuries sustained in a truck accident in Kentucky is one year. If you want to sue the at-fault party for any damage to your vehicle or property during the crash, the statute of limitations is two years.
The clock starts ticking on the date of the truck accident. So if you don't file your lawsuit within one year of the collision, you will lose your right to pursue a financial award for the damages resulting from your injuries.
How Comparative Negligence Affects Financial Compensation
Kentucky follows a pure comparative negligence rule when it comes to motor vehicle accidents. The amount of damages you're allowed to recover depends on the percentage of fault you share for the crash occurring.
Let's say a jury determines you deserve up to $100,000 for your pain and suffering damages. However, they find that you were 10% to blame for the accident because you were texting while driving or ran a red light. Your damages would get reduced by 10%, leaving you with a maximum compensation of $90,000.
Don't Let Legal Fees Prevent You from Hiring an Attorney
Minner Vines Moncus Injury Lawyers knows you're already struggling financially. You deserve a fair chance at winning the compensation you need to pay for your total damages. We don't believe in adding any burden to our clients. That's why we take truck accident cases on contingency.
You won't have to pay any upfront fees or costs for a Lexington improper cargo weight distribution accident attorney to represent you. We won't expect a legal fee unless we reach a settlement agreement or a favorable jury verdict. If we don't win your case, you won't owe us anything.
Why You Should Choose Our Lexington Truck Accident Lawyers
We care about our clients and the outcome of their case. While some attorneys will pressure their clients into decisions to collect their fee and move onto the next case, we always keep our clients' best interests in mind. We will follow your lead and try to recover the compensation that makes you most comfortable.
Our legal team has the experience and resources to take on intimidating insurance companies and fight aggressively for full and fair settlements. With decades representing victims like you, we understand the complex nature of truck accidents and how to maximize the value of a case.
Call us at (859) 550-2900 for a free consultation and find out how our experienced truck accident attorneys can help you seek the justice you deserve after a truck accident caused by improper cargo weight distribution.