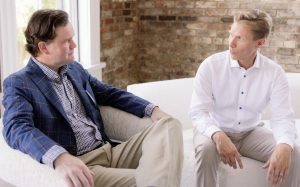 Have you or a loved one recently been injured in an accident in Lexington, Kentucky? You could be entitled to substantial compensation if someone else is to blame. You can count on the experienced Lexington personal injury lawyers at Minner Vines Moncus Injury Lawyers to help you maximize your recovery.
Our nationally acclaimed firm has been standing up for the rights of accident victims for decades. Between hard work, persistence, and passion, our attorneys have been able to recover more than $1 Billion in compensation for our clients.
Contact our law offices at (859) 550-2900, conveniently located in downtown Lexington just around the corner from Rupp Arena, to schedule a free, no-obligation consultation. Our team is available to help 24/7/365.
Why Do I Need Minner Vines Moncus Injury Lawyers After an Accident in Lexington?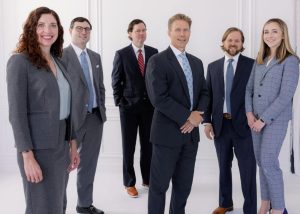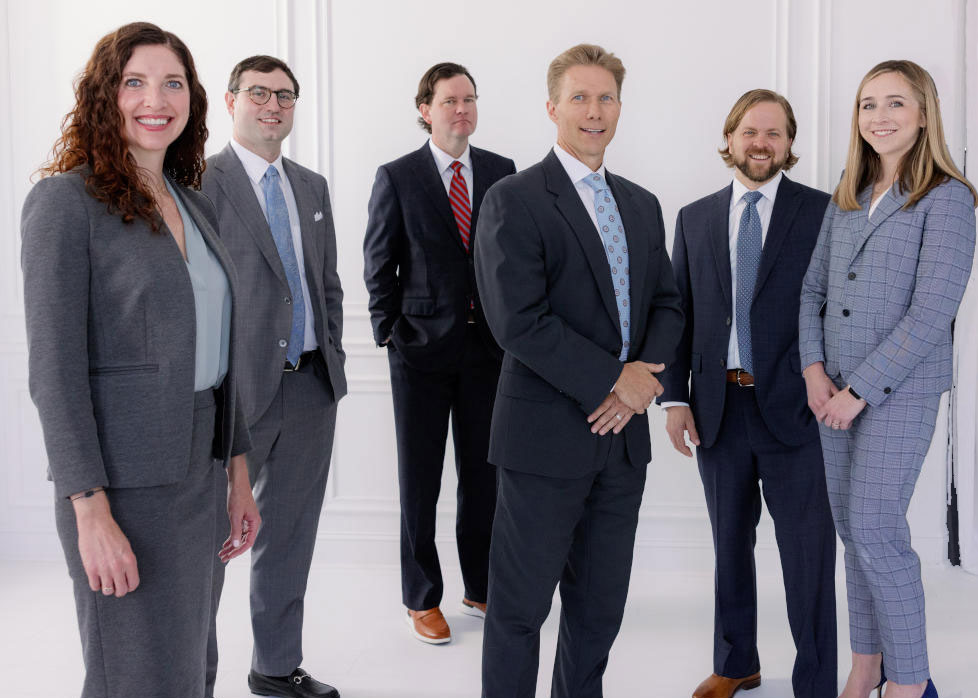 You may have the right to file a claim, but getting the money you deserve isn't always easy. The insurance company knows how stressed out you are right now. Adjusters will try to take advantage of this and try to get you to settle as quickly and as cheaply as possible.
Having a personal injury lawyer at Minner Vines Moncus fighting for you can make all the difference in the world. We're respected and accomplished trial attorneys known across Kentucky. Insurance companies know this, and it'll offer you a huge advantage as you fight for full compensation.
We're nationally-acclaimed litigators, recognized for our top-tier legal representation by SuperLawyers, Best Attorneys Of America, National Law Journal, Benchmark Litigation, and Woodward and White's Best Lawyers in America – among others.
Collectively, our attorneys have decades legal experience.
Our attorneys have won over a billion dollars in life-changing compensation for our clients.
Our team includes Board Certified Civil Trial Specialists by the National Board of Trial Advocacy.
We've been named among Lawdragon "500 Leading Lawyers in America."
The awards and distinctions we've received reflect the effort we put forth in serving our clients. At Minner Vines Moncus Injury Lawyers, you'll get experts on your side. Our goal is to get everything done the right way to achieve over-the-top results for our clients by treating them just like family.
Call our law firm today for a free case evaluation to know all the legal information you need to help you recover the most from your case.
I Got Hurt in an Accident, Do I Have a Personal Injury Case?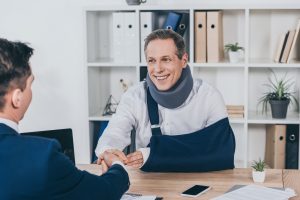 When you suffer an injury at the hands of another person's negligence, premises liability, reckless behavior, or intentionally harmful actions, you may have legitimate grounds to file a claim. You could also have the right to file a claim or lawsuit if you've been injured because of a defective product, bitten by a dangerous dog, or the victim of an intentional act of violence.
Ask yourself these questions: Did I get hurt because of something another person did? Could my injuries have been avoided if that person had acted more reasonably? If you've answered "yes," then don't hesitate to call our office. We'll listen to your side of the story, help you understand what options are available, and put together a plan to help you seek compensation if you have a case.
Why Should I Hire a Personal Injury Lawyer?
It's simple:
You Only Have One Opportunity to Win: You've got one shot at recovering compensation for your injuries. Hiring a lawyer will simply increase the likelihood of success. Studies show that injury victims who hire lawyers tend to win more often than those who don't. Hire a lawyer to make the most out of your case.
You're More Likely to Maximize Your Recovery: According to the Insurance Research Council, hiring a lawyer can represent getting more money for the victim. Research showed that victims working with a personal injury attorney recover up to 3.5 times as much compensation as those pursuing a claim on their own.
It's Important to Level the Playing Field: The insurance company will have an advantage from the start. After all, they handle cases like yours every day. They know the processes and have strategies in place to get you to walk away with way less than you deserve. Hiring a lawyer puts you on level ground. It forces the insurance company (and other defendants) to consider your case in good faith and offer a truly fair deal. Remember insurance companies are in the business of making money.
You Deserve Time to Rest: Now isn't the time to stress about a lawsuit or insurance claim. Now is the time to focus on recovering from your physical injuries and emotional wounds. Hiring a lawyer will give you the time and space to do that.
When choosing an attorney, you want to consider results, compassion, and responsiveness to you and your case. Choose Minner Vines Moncus Injury Lawyers and get the team you deserve standing beside you.
Our Practice Areas
At Minner Vines Moncus Personal Injury Lawyers, our legal team has decades of combined experience representing accident victims. throughout Fayette County, KY, from Lexington and Nicholasville to Richmond and more locations beyond.
We have extensive experience handling all types of injury cases in Kentucky. No matter the injury, no matter the defendant, we have the experience you need in your pursuit of fair compensation. We're ready to handle all the legal aspects of your case.
We frequently represent victims in the following accident cases:
If you've been hurt or have tragically lost a family member, our Lexington personal injury law firm is here to help. We know how much is at stake, and we're ready to help you fight for the financial justice you deserve. Call today to get started with a free case evaluation.
Our Lawyers' Results
Speak for Themselves
$310,000,000
$310-Millon Settlement Awarded In Fraud Class Action Against Caremark And AIG
$218,000,000
Jury Awards Nearly $218M to Kansas Corn Producers In First Syngenta GMO Corn Class Action Lawsuit
$40,250,000
$40.25 Million Jury Verdict In A Wrongful Death Case In Jefferson County
$37,500,000
Verdict in Liquor Liability Case
$37,500,000
Jury Awards $37.5 Million Verdict In Police Officer Death
$25,000,000
$25 Million Settlement in Kentucky Vioxx Case
$16,700,000
Leading Attorneys in $16.7 Million Consumer Protection Recovery in Vioxx Case
$15,250,000
$15.2 Million Recovery in Pharmaceutical Case
$11,000,000
Settlement in Trucking Case
$11,000,000
$11 Million Settlement in Wrongful Death Case
$8,500,000
Wrongful death airplane crash.
$8,000,000
Kentucky Jury Awards $8 Million in Nursing Home Abuse Case
$7,500,000
$7,500,000 Kentucky Workplace Injury
$7,500,000
$7.5 Million Jury Verdict in Medical Malpractice Case.
$4,500,000
$4,500,000 Kentucky Products Liability Against Auto Manufacturer
$4,200,000
Settlement in Swimming Pool Drowning Case
$4,000,000
$4 Million Jury Verdict in Hallmark Medical Malpractice Suit in Walker County
$3,000,000
$3 Million Verdict in Medical Malpractice Suit
$3,000,000
Settlement in Pipeline Explosion Case
$3,000,000
$3 Million Settlement in Mississippi
$2,655,000
$2,655,000 Workplace Injury
$2,550,000
Aviation Crash Settled for $2.55 Million Dollars
$2,500,000
Medical Malpractice Verdict for a Deserving Client
$2,300,000
$2,300,000 Medical Negligence Verdict
$2,300,000
Settlement for Burn Injury
$2,300,000
$2,300,000 Product Liability
$1,850,000
$1.85 million settlement in Georgia negligent repair and maintenance case.
$1,500,000
Settlement in Trucking Case
$1,550,000
$1.55 Million Result for Kentucky Man in Truck Collison Case
$1,300,000
Settlement in Liquor Liability Case
$1,250,000
$1.25 Million Settlement in Nursing Home Abuse Case for Kentucky Resident
$1,200,000
Settlement in Whistleblower Case Against American Family Care
$1,032,643
Rice Farmers Win Third Case Against Bayer
$1,020,000
Settlement for Kentucky father in a trucking collision
$995,000
Recovered $995,000 for Small Business Client
$950,000
$950 Thousand Settlement in S. Carolina
$924,595.06
$924,595.06 Verdict in Tennessee 2007 (USDC Eastern District of Tennessee)
$585,000
Settlement in wrongful death case
$500,000
Settlement in West Virginia Wrongful Death Case
$300,000
Received Favorable Settlement in infectious disease case
$250,000
Received Favorable Settlement in motor vehicle collision
$200,000
Received Favorable Settlement in motor vehicle collision
$125,000
Received Favorable Settlement in motor vehicle collision
$70,000
Received Favorable Settlement for trip and fall involving a car dealership
$3,700,000
Verdict in crash resulting in unborn baby's death.
$1,150,000
Settlement in Kentucky personal injury case
$310,000
Settlement in Kentucky car wreck
$300,000
Settlement in Lexington, Kentucky car wreck
$193,000
Settlement in Kentucky car wreck
$150,000
Settlement in Tennessee trucking accident
$125,000
Policy limits settlement in Kentucky car wreck
$100,000
Policy limits settlement in Kentucky car wreck
$100,000
Policy limits settlement in Alabama car wreck
$89,000
in Kentucky dog bite case
$80,000
Settlement in Kentucky car wreck
$45,000
Settlement in Kentucky dog bite case
$26,000,000
Products liability settlement
$12,000,000
Kentucky products liability settlement
$2,300,000
Kentucky wrongful death settlement
$1,300,000
Trucking negligence settlement
$1,250,000
Product liability settlement
$1,150,000
Kentucky negligent maintenance settlement
$1,020,000
Nursing Home Abuse Settlement
$1,000,000
Kentucky nursing negligence
$14,100,000
Settlement in Kentucky heat stroke case vs. university
$1,310,000
Settlement in N. Carolina Million Settlement in Drunk Driving Accident Case
view select results
How Much is My Personal Injury Case Worth?
There are a variety of factors that can influence the value of a claim, such as:
The severity of your injuries
Your ability to work in the future
Cost and type of medical treatment you need going forward
The effect on your relationship with your spouse, and
Lost wages and difference in salary since the accident.
Since there's no set formula in calculating your recovery, the facts of your case must be taken into careful consideration. At Minner Vines Moncus Injury Lawyers, we have unbeatable experience and success in all types of cases. We're ready to use our knowledge to help you get your life back after your accident. We will fight to give you the best possible outcome.
How Long Do I Have to File a Personal Injury Lawsuit in Kentucky?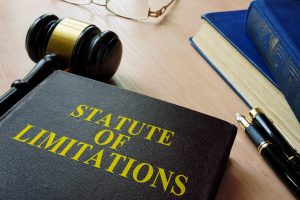 In Kentucky, most personal injury lawsuits have to be filed within a year of an accident. This deadline applies to slip and fall accidents and other negligence actions.
Lawsuits related to auto accidents are subject to special rules in the Bluegrass state. There's a separate statute of limitations for claims involving the state's no fault car insurance system. In Kentucky, most car accident cases are resolved through "personal injury protection" car insurance coverage regardless of who was at fault.
If your injuries cost more than what your PIP insurance covers, then you can file a lawsuit against the at-fault party. The statute of limitations for this lawsuit – which is two years – begins to run on the date of the accident or the date you received your last "personal injury protection" payment, whichever occurs later.
What Kind of Compensation Can I Get After an Accident?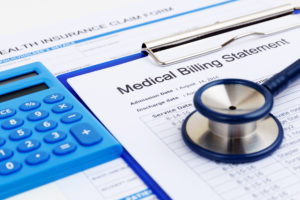 If you decide to go to trial after being injured in an accident, you may be entitled to both economic and non-economic damages.
Economic damages include money for financial losses that you can calculate, like:
Medical bills
Lost income
Disability
Rehabilitation
Property damage
Funeral and burial expenses.
Non-economic damages include money for things that are more difficult to put a set dollar amount on, like:
Disfigurement and scarring
Pain and suffering
Emotional trauma, and
Loss of enjoyment of life.
Non-economic damages are difficult to put a number to, so it's essential to find an experienced attorney that can effectively advocate on your behalf.
In rare cases, the jury may also award punitive damages. However, this is only the case when it can be established that the defendant's conduct was oppressive, fraudulent, or malicious.
Can I Still Get Money If I'm Being Blamed For an Accident?
Maybe – as long as someone else shares some of the blame, too. Kentucky has pure comparative negligence laws. This means that sharing fault won't automatically bar you from recovering compensation. But, your financial award will be reduced by your degree of responsibility for the accident.
If you're assigned 20 percent of the blame your damages will be reduced by 20 percent.
Even though you may still recover if you are at fault, there may be a significant reduction in your award of damages. So, it's essential to find the right attorney to handle your case. At Minner Vines Moncus Injury Lawyers, we know that insurance companies love to blame the victim. We also have decades of experience fighting back against these unfair tactics. Call us for immediate assistance with your case today, we offer free case evaluation.
How Much Does it Cost to Hire a Personal Injury Lawyer?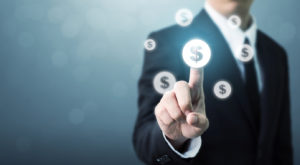 Most personal injury lawyers work on a contingency fee basis. So the good news is that you pay nothing upfront. In exchange, your attorney is paid a pre-agreed-upon percentage of your financial award.
You do not owe our lawyers anything or pay anything unless your lawyer successfully recovers compensation through a verdict or settlement on your behalf. This structure gives lawyers an incentive to work as hard as possible to win your case.
Our personal injury attorneys in Lexington are ready to help you – and assume all of the risk in the process.
What Is Negligence and How Do I Prove It?
Most cases are based on negligence and proving the defendant was negligent can be very beneficial for you, the plaintiff.
In Kentucky, there are four elements in proving negligence:
The defendant owed the plaintiff a duty of care
The defendant breached the duty owed to the plaintiff
The breach of the duty caused the plaintiff's injury
The plaintiff suffered an injury from the breach of duty
Proving causation, the third element, can be the most difficult. You have to prove that the defendant's conduct was a substantial factor in bringing you harm and that no rule of law relieves the defendant from liability.
Since there are many nuances in proving negligence, it's essential to hire the right attorney. Our highly experienced team thrives in these high-stakes cases. Get in touch with us to learn more about proving negligence and winning your case.
Will My Case Go To Trial?
About 1 out of every 25 personal injury cases goes to trial. That means that roughly 96% of civil lawsuits like yours end up settling. But, whether or not your case goes to trial will depend on:
Whether liability is clear
The insurance company's willingness to negotiate, and
Ultimately, what you want to get out of your case.
At Minner Vines Moncus Injury Lawyers, we prepare every case for trial, regardless of whether your claim is large or small. This effort maximizes the result for every client time and time again.
Being prepared and serious about going to trial puts the defense on notice of the reality of your injuries and suffering, which leads to more favorable settlements. However, the choice is yours when deciding if you want to pursue a settlement or jury trial.
What Should I Do If I'm Injured in an Accident?
Don't underestimate the importance of what you do after an accident. Keep these steps in mind – both to keep yourself healthy and to support a future personal injury case.
Stay at the scene and document your injuries.
Call to report the incident to the police.
Don't apologize or admit fault – it could hurt your ability to recover compensation.
Get to a doctor and seek medical attention as soon as you can.
Keep track of your accident-related costs – like medical bills, income you've lost, and the expense of repairing damaged property.
Don't offer statements to insurance adjusters on the record.
Direct all conversations about your injury claim to your attorney.
Speak with our personal injury lawyers in Lexington as soon as you can after you get hurt. We'll be ready to jump into action and help you get on the path to physical, emotional, and financial recovery.
How Long Will My Personal Injury Case Take?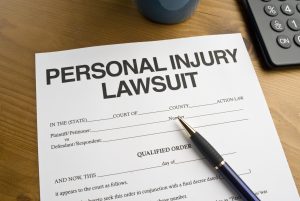 It depends – you ultimately have control over how long it takes to see your case through to the end. Often, people are ready for a quick settlement, but this does not guarantee maximum recovery. In fact, accepting an early offer often means getting way less than your case is really worth. It can take time to really secure the results you deserve.
At Minner Vines Moncus Injury Lawyers, we are transparent about the process and the timeline to effectively prepare your case. Since every case is prepared for litigation, our attorneys make sure you know the timeline to prepare your case, whether it be two months or two years.
We want you to know the truth and that your interests are represented to the fullest extent of the law. We maintain constant contact with our clients and update them continuously along the way.
Contact Our Lexington Personal Injury Attorneys For a Free Consultation
We understand the burdens associated with being seriously injured with no fault of your own. We are dedicated first and foremost to the service we provide for you as our client. We take pride in representing you as effectively as we can. Take advantage of our vast resources to help you obtain maximum compensation.
If you've been hurt in an accident in Lexington, call Minner Vines Moncus Injury Lawyers, today to speak to one of our trial lawyers about your case, we are here to listen. It's essential to get started now so you have the opportunity to recover.
Recent Personal Injury Blog Posts & Resources
---
Our personal injury law firm also provides:
Visit Our Personal Injury Law Office
Local Resources Near You
Physical Therapists
Orthopedic & Sports Physical Therapy-230 W Main St Suite B, Lexington, KY 40507
UK Physical and Occupational Therapy Clinic-125 E. Maxwell St., Suite 101, Lexington, KY 40508
Senior Rehab Project-441 N Limestone, Lexington, KY 40508
Court Rooms
Fayette County Clerk's Office-162 E Main St, Lexington, KY 40507
Supreme Court Justice-300 W Vine St UNIT 2201, Lexington, KY 40507
United States District Court-101 Barr St, Lexington, KY 40507
Circuit Judges-120 N Limestone # 534, Lexington, KY 40507
*Disclaimer – we do not endorse these companies or profit from having them listed on our website.
Areas We Serve In Lexington, KY
Bryan Station, Chevy Chase, Ashland Park, Masterson Station, Southland, Garden Springs, Kenwick, Hamburg Area, Gardenside, Beaumont Residential, Picadome, Gratz Park, Meadowthorpe, Winburn, Cardinal Valley, Beaumont Park, Bell Court, Historic South Hill, Mason Headly, Seven Parks, Headley Green, South Broadway Park, Eastside, Woodland Triangle, Transylvania Park, Lakewood, Golf View Estates, Louisana Ave Meadowthorpe, St. Martins Village, Georgetown, Castlewood, Cardinal Valley, Calumet, Meadow Park, Brucetown, Fayette Park Enhancement, Ohio/Chestnut Street, Meadows/Loudon, Lexington Manor, Bell Court, Martin Luther King, Northside District, Speigle Heights, Melrose/Oakpark, Cardinal Valley, Viley Road/Versailles Road, Pleasant Green Hill, Colony, West Gardenside, The Lane, Pine Meadow, Golf View Estates, Gardenside, Beaumont Park, Garden Springs, Mason Headly, Skycrest, Harrods Park Townhouse, Pera Place, Open Gates, Claymont Drive, Southland, Picadome, Hill N Dale, Deerfield, WGPL, Penmoken Park, Cherokee Park, Seven Parks, Elizabeth Street, South Broadway Park, Historic South Hill, Grosvenor Ave, Transylvania Park, Oldham Avenue, Columbia Heights, Hollywood/Mt. Vernon, Montclair, Shadeland, Southern Heights, Greenbriar, Zandale, Lansdowne, Aylesford Place, Chenault Road, Ashland Park, Louisiana Ave, Shriners, Woodlake, Chevy Chase, Indian Mound, Lakewood, Tabor Oaks, Eastwood Maintenance, Castlegate, Lansdowne Merrick, Lakeview Islands, Bell Court, Eastside, Kenwick, Fairway, Idle Hour Drive, Idle Hour Neighborhoods, Bryan Station, Hamburg Area, Beaumont Residential and more.
Last Update on July 3, 2023