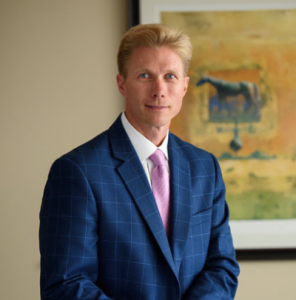 If you or a loved one has been injured in a bicycle accident, the Lexington bike accident attorneys at Minner Vines Moncus Injury Lawyers are ready to defend your rights and fight for the compensation you need to begin healing.
While most drivers will offer common courtesy to bicyclists, there are, unfortunately, motorists who jeopardize the well being of others by driving recklessly. When a negligent driver crashes into a bicyclist, the results can be devastating.
Bicyclists are extremely vulnerable to injury, even with a helmet and protective pads on. The risks associated with a bicycle accident are substantial. According to the National Safety Council (NSC), there were 417,485 emergency department bicycle-related injuries in 2019.
The attorneys at Minner Vines Moncus Injury Lawyers have collected over a $1 billion in compensation for their clients and their reputation speaks for itself. Contact us today at (859) 550-2900 or use our contact form to get in touch.
Types of Bicycle Accidents We Can Help You With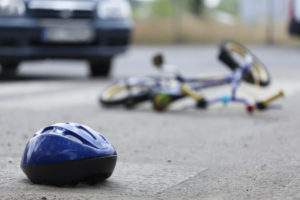 The Lexington personal injury attorneys at Minner Vines Moncus Injury Lawyers have extensive amounts of experience handling bicycle accident cases and are able to handle a variety of scenarios including but not limited to:
Bicycle vs bicycle accidents
"Dooring" accidents
Children's bicycle accidents
Defective bike parts
DWI-related accidents
Hit-and-run accidents
Left turn accidents
Intersection accidents
Right turn accidents
In recent years, biking trails have begun to spring up all across Lexington. While this has been a wonderful achievement for the community, it has potentially contributed to an increase in bike accidents within the city.
Do not let your suffering go unheard. Contact Minner Vines Moncus Injury Lawyers today at (859) 550-2900 or use our contact form to schedule a free consultation.
Common Causes of Bicycle Accidents
A driver staring at their phone for only a few seconds or negligently changing radio stations without paying attention to their surroundings can change your life forever. Some of the most common causes of accidents include:
Speeding – Speeding is often a contributing factor in car accidents, including those involving bicyclists. A driver rushing through an intersection or failing to notice a bicyclist may not have enough time to react.
Drunk drivers – As always, drunk drivers are some of the most dangerous motorists on the road. When coupled with bad weather, time of day, and other conditions, a drunk driver colliding with a bicyclist can easily lead to a fatality.
Failure to follow safety rules and traffic signs – Motorists who fail to stop at traffic signs, yield the right of way as required by traffic laws, and drive in a reckless manner place the safety of bicyclists in danger.
Inattentive drivers – Drivers who are on their phones, texting, searching for something on the floor of their vehicle, or engaging in some other negligent behavior can pose a serious threat to bicyclists.
Hazardous road conditions – Bicyclists depend on safe roads, and hazardous road conditions, such as debris, can lead to an accident.
Equipment failure – An improperly assembled or defectively manufactured bicycle can mean equipment failure while the bike is in use, causing the cyclist to crash.
Should you have questions about your bicycle accident and are unsure if you can file a claim, do not hesitate to contact Minner Vines Moncus Injury Lawyers. Our Lexington bicycle accident attorneys are ready to protect you.
Types of Bicycle Accidents that Occur
Dooring accidents – This occurs when a bicyclist runs into a door that has been opened in their path. This can occur in heavy traffic areas where bicyclists ride close to vehicles. Drivers are responsible for checking their surroundings before exiting their vehicle.
Sideswiping accidents – When not enough room is given to bicyclists, a driver may sideswipe them.
Rear-end accidents – When sharing lanes, it can be very easy for a driver to fail to give the space needed for the bicyclist to remain safe. When following too close, even a slight nudge can cause the bicyclist to leap forward into oncoming traffic or to fall off their bike.
Right turn "hook" accidents – Drivers often fail to check their blind spots when making a righthand turn. When a bicyclist is traveling beside the vehicle, they can become hooked by the vehicle.
Intersection or lane merging accidents – Bicyclists are required to follow traffic lights and rules-of-the-road just like traditional drivers. However, even when they do obey these rules, drivers tend to overlook them on the road. Many accidents happen at intersections or in merging lanes because negligent drivers do not give the right-of-way to bicyclists.
Parking lot/driveway accidents – A car emerging from or going into a parking spot or driveway may fail to notice a bicyclist and crash into them.
Hit-and-run accidents – Tragically, hit-and-run accidents happen way too often. A negligent driver can cause life-changing injuries to an individual and then attempt to avoid responsibility by fleeing the scene of the crime.
Wrongful death accidents – Bicyclists have very little protection when they are out on the road, and when a motorist acts negligently, even a "small" collision can easily lead to a fatality.
Get in touch with Minner Vines Moncus Injury Lawyers today for a free, no-obligation consultation by calling us at (859) 550-2900.
Types of Injuries Suffered from Bicycle Accidents
When a bicyclist is struck by a vehicle, the consequences can be catastrophic. With the average car weighing anywhere between 2,000 to 4,000 pounds, it's no surprise that the victim of a bicycle accident may suffer serious – and even life-threatening – injuries.
Bicycle accidents can lead to a wide range of injuries including:
Amputation
Broken bones
Burns
Dental or facial injuries
Disfigurement
Hand injuries
Head trauma which can lead to neurological damage
Internal damage
Neck injury
Nerve damage
Paralysis
Road rash
Scarring
Soft tissue injury
Regrettably, it is estimated that there are more than 800 deaths per year involving bicyclists. Wrongful death accidents are a real concern for bike riders as well.
Regardless of how serious your situation or how extensive your injuries may be, the Lexington personal injury attorneys at Minner Vines Moncus Injury Lawyers are ready to provide you with the personalized attention you need and the aggressive representation you deserve.
What to Do After a Bicycle Accident
Should you or your loved one ever be involved in a bicycle accident involving another negligent party, it is important that you handle the situation carefully to ensure that you are able to make a viable claim.
Being prepared is the first step to protecting your rights:
Consider riding with a cell phone and some form of personal identification in case of an emergency.
Contact the police/first responders immediately. Request help from witnesses if necessary.
Do not move your bicycle; leave it as it is so that the police can view the scene undisturbed.
Even if you believe yourself to be "OK," do not leave the scene of the accident until the police have arrived and documented the incident. A police report will be essential if you decide to file a claim.
Obtain contact information from the individuals involved in the incident and any witnesses.
If possible, take photos of the accident, your bicycle, as well as your injuries.
Make sure to document your injuries, always attend all medical appointments, and take your medications as prescribed.
Do not negotiate with the driver of the accident or with their insurance company.
Seek the guidance from the qualified Lexington personal injury lawyers at Minner Vines Moncus Injury Lawyers.
Contact the personal injury lawyers at Minner Vines Moncus Injury Lawyers today at (859) 550-2900 if you have been injured in a bicycle accident. We are ready to hear your story and serve you justice.
How Minner Vines Moncus Injury Lawyers Can Help You
Under Kentucky law, injuries from a bicycle accident involving a vehicle are covered by the insurance company of the negligent driver. If you are unsure how to obtain recovery for your injuries, the passionate and caring team at Minner Vines Moncus Injury Lawyers can put their knowledge to work for you.
Our Lexington bicycle accident attorneys can help you by:
Investigating your accident to determine who is liable for your pain and suffering. Together with a team of legal and healthcare professionals, we use all sources of evidence to build you an unbeatable case.
Our attorneys have a thorough understanding of what compensation you are entitled to and how to navigate the claims process to ensure you receive adequate compensation for injuries.
We will negotiate with insurance companies and provide them the information they need so that you can receive the maximum settlement.
Should your claim require that we take it to trial, our attorneys have the experience and skill to handle every aspect of your case, from start to finish.
Contact a Lexington Bike Accident Lawyer
There is a light at the end of the tunnel. Let Minner Vines Moncus Injury Lawyers show you the way. If you've been involved in a serious bicycle accident, contact Minner Vines Moncus Injury Lawyers today at (859) 550-2900 for a free consultation.
Our Lexington personal injury law firm also provides:
Lexington Personal Injury Lawyers
Wrongful Death Lawyers in Lexington, Kentucky