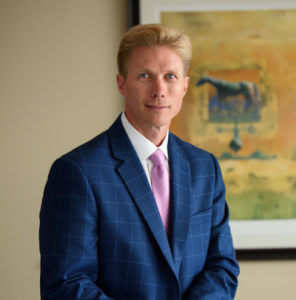 Were you hurt in a road defect car crash? Did you sustain physical injuries as a result? If so, the car accident attorneys of Minner Vines Moncus Injury Lawyers might be able to help you recover the financial compensation you deserve for your medical bills, missed work, and pain and suffering.
Poorly designed or maintained roads create dangerous conditions for everyone on the road. Motorists navigating a defective road can get into serious collisions that result in physical harm and property damage.
When you get hurt because of a pothole, cracked pavement, or another road hazard, you can hold the entity that's responsible for maintenance and repairs liable for your injuries.
To find out more about road defect accidents and how the Lexington car accident attorneys at Minner Vines Moncus Injury Lawyers can represent you, contact us or call (859) 550-2900 today and schedule a free consultation.
What's a Road Defect?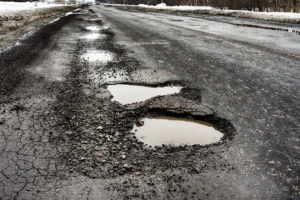 A road defect is a condition that poses a risk to drivers. Some defects result from poor management, like inadequate maintenance or hazardous construction projects. The most common defects include:
Potholes
Narrow lanes
Disorganized or poorly marked construction zones
Hazards in the middle of the road
Lack of street signs
Cracked or uneven pavement
Design Issues
When engineers develop plans for roadways, they must ensure divers' safety. That means creating a design that reduces the risk of a car crash. Unfortunately, human error exists, and there are design problems that could occur, such as:
Obstructed views at intersections and crosswalks
Poor lighting
No shoulder or minimal shoulder
Missing guardrails
Narrow lanes
Blind curves
Inadequate draining systems
Excessive grade
Inadequate Maintenance
Lexington government entities are responsible for performing maintenance on all the roads and repairing the damage. If they neglect their duties to ensure safe roadways, they may be financially responsible for any injuries car collision victims sustain. Examples of poor maintenance include:
Potholes
Malfunctioning traffic lights
Lack of proper signage
Structural damage or deterioration
Cracked or uneven pavement
Faded paint lines and markings
Debris, glass, or other hazardous items
Construction Areas
All cities manage construction projects to keep roads functioning safely. If site managers and workers don't follow the approved plans or set up the construction site safely, oncoming motorists might not know what they're approaching, crash, and suffer injury.
Construction areas should include:
Warnings signs
Traffic cones and barriers
Separate areas for construction, material storage, driving and walking
Adequate lighting for working at night
Clearly marked work zones
Someone to direct traffic when necessary
How Sovereign Immunity Protects the Government
Sovereign immunity protects government entities from lawsuits brought by individuals injured on government property. In Kentucky, the Kentucky Claims Commission allows victims of road defect car crashes and other types of accidents to pursue legal action if their damages are the result of a government employee's or agent's negligence.
All claims filed against the state government must occur within one year from the accident date. The Kentucky Claims Commission will investigate your claim, review all relevant evidence, listen to witness testimony, and determine if you deserve financial compensation. There's a cap of $200,000 for the total damages you can claim against the state government.
Damages Available in a Road Defect Accident Claim in Lexington
Kentucky is a no-fault state, which means you can file an initial claim with your auto insurance carrier regardless of who caused the car accident. Through UM or PIP coverage, you can seek compensation for your medical bills, lost wages, and other expenses incurred because of your injuries.
Compensatory damages are available after any type of accident that leads to bodily harm, property damage, or emotional suffering. These losses fall under two categories: economic and non-economic damages.
Economic damages you can claim after a road defect accident include:
Medical expenses
Prescription copays
Property damage
Loss of income
Lost future wages
Non-economic damages you can claim after a road defect accident include:
Mental anguish
Disability or disfigurement
Loss of household services, quality of life, and companionship
In certain cases, punitive damages are also available. If the at-fault party's actions were entirely egregious, wanton, or grossly negligent, you could seek additional compensation that punishes them for their behavior. Instead of receiving payment from the insurance company, you would receive compensation from the government entity.
How is the Amount of My Compensation Calculated?
When an insurance adjuster or jury reviews your case's details, they'll take into account various factors to determine how much money you deserve for your injuries and damages.
The factors they will consider includes:
The type and seriousness of the injury you sustained
How long you require medical treatment
If a permanent disability, disfigurement, or visible physical marking resulted from the injury
The total amount of lost wages from your inability to work
The impact of the injury on your daily routine
Whether there is sufficient evidence proving negligence from the road defect
Any eyewitness statements
Your medical records and medical bills
If you need ongoing medical care in the future to manage pain or symptoms of your injury
What if I Can't Afford a Lawyer?
Minner Vines Moncus Injury Lawyers understands the financial strain you're under because of your road defect car accident. Medical appointments are expensive, and you need to recover from your injury.
Our Lexington road defect accident lawyers operate on a contingency fee basis. That means you don't have to pay upfront for our legal services. We won't take any fees unless we recover compensation for you. If you don't get paid, we don't get paid.
Choose A Lexington Auto Accident Attorney at Minner Vines Moncus Injury Lawyers
Our legal team has the experience and knowledge to pursue the maximum compensation available in your road defect accident case. We know you're ready to put this traumatic experience behind you as soon as possible. We'll work efficiently to get the results you want so you can move forward with your life.
When you hire us, we'll maintain open and honest communication, so you always know your case's status. Our Lexington road defect accident lawyers are available 24/7, so you can speak to us at a time that's convenient for you.
If you were the victim of a road defect car crash in Lexington, you deserve full, fair compensation. Call us at (859) 550-2900, and we'll help you get on the road to recovery.
We can also help you fight for compensation if your accident involved any of the following types of car crashes: