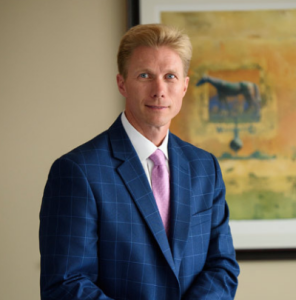 When you find yourself a victim of a left-turn accident in Lexington, KY, life can suddenly become overwhelming and challenging. Not only are you dealing with physical pain and trauma, but also possible emotional distress, substantial medical bills, or even permanent disability.
In these tough situations, it's important to understand what legal recourse may be available to help you cope. If you've been in a car accident in Lexington, Kentucky, let us help you. Our Lexington left-turn accident lawyers have over 100 years of combined experience and have obtained more than $1 billion in compensation for our clients to date.
Contact or call Minner Vines Moncus Injury Lawyers today at (859) 800-5743 to schedule a free consultation if you're ready to get started.
How Minner Vines Moncus Injury Lawyers Can Help After a Left-Turn Accident in Lexington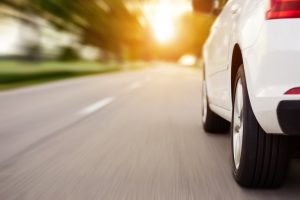 A personal injury attorney can be invaluable in helping you navigate a left-turn accident in Lexington, KY. Here are some specific steps our trusted Lexington car accident lawyers will typically take:
Gather Evidence
Our lawyers will thoroughly collect evidence that supports your claim – this could include photos of the accident scene, surveillance footage if available, medical records that document injuries, and witness testimony, among other types of important evidence.
Evaluate Damages
We also calculate the monetary damages you suffered, including economic and non-economic, so we can determine how much you're entitled to.
Negotiating Settlements
We will skillfully negotiate with the party at fault or their insurance company, aiming for a full and fair settlement that adequately compensates your damages. And if the responsible party refuses to settle, we won't hesitate to file a lawsuit and take them to court.
A left-turn accident case in Lexington, Kentucky, can be difficult to navigate without expert guidance. By hiring capable attorneys, you have a better chance of receiving the compensation you need to focus on your recovery.
Contact our personal injury law firm today for more information by scheduling your free, no-risk consultation.
How Common Are Left-Turn Accidents?
Car accidents, including left-turn accidents, are a significant problem across the entire country, and Lexington, KY, is no exception:
In 2022, Kentucky witnessed a total of 806 fatalities in motor vehicle accidents, and Lexington alone accounted for 88.
In 2021, Kentucky experienced 31,877 intersection collisions, and a significant number of these likely resulted from left turns.
Out of these intersection collisions, 143 were fatal.
A closer look at these figures emphasizes the importance of road safety and continual efforts to decrease accidents in the state.
Overview of Left-Turn Accidents
A left-turn accident is precisely what it sounds like—an accident that occurs when one vehicle makes a left turn and collides with another vehicle. Such accidents happen primarily at intersections where drivers must judge the speed and distance of oncoming traffic to make a safe left turn. Incorrect judgment or failure to notice an approaching car often results in collisions.
Common Causes of Left Turn Accidents
Numerous factors can contribute to these incidents, including:
Driving under the influence
Distracted driving
Weather conditions
Speeding
Running stop signs or red lights
These risky maneuvers can lead to significant car crashes causing serious injuries.
Most Common Injuries In Left-Turn Accidents
Injuries sustained in left-turn accidents can vary widely, but the most common ones include:
Whiplash
Concussions and other Traumatic Brain Injuries (TBIs)
Internal bleeding
Being vigilant while making left turns—especially in situations where intersections do not have protected turn signals—can go a long way toward preventing these types of accidents.
Who Is Liable in Lexington Left-Turn Accidents?
Determining liability in left-turn accidents will depend on the specific circumstances of each case. Since Kentucky is a "choice no-fault" car insurance state, you can likely utilize your own coverage after a crash regardless of fault (depending on the type of insurance you have selected). However, importantly, you may be able to file a claim against the at-fault party and recover additional compensation (including both full economic and non-economic damages) in many cases.
Here are some potential parties that could be held responsible:
Other Driver
If another driver performed a reckless maneuver, was distracted, or was speeding, they might be held largely responsible for causing the accident.
Employer of Another Driver
When commercial drivers are involved in an accident while working, their employers may bear some culpability, too. Companies have a responsibility to employ properly trained drivers and to consistently monitor their safety practices on the road.
Government Entity
Sometimes, poorly designed roads, malfunctioning traffic signals, or insufficient signage can contribute to left-turn accidents. In these situations, the governmental entity responsible for maintaining safe road conditions could potentially be held liable.
Vehicle or Parts Manufacturer
If a vehicle defect – like brake failure – played a substantial role in causing an accident, then the respective manufacturers might be considered legally at fault too.
Victim Partially Responsible
In some cases, the victim might share part of the responsibility for causing their own accident, a concept known as comparative negligence. This could be due to factors such as distracted driving, speeding, or other violations of traffic laws while the accident occurred.
In these instances, it is important to note that shared fault doesn't completely bar individuals from recovering damage; however, the amount they recover will be reduced proportionate to their assigned percentage of fault.
Schedule a Free Consultation With Our Lexington Left-Turn Accident Lawyer s
No one should bear the burden on their own when they've been injured due to someone else's negligence. In these situations, the expertise of a personal injury lawyer will give your claim the push it requires for success.
If you've been in a car accident in the area, contact Minner Vines Moncus Injury Lawyers to schedule a free consultation with a Lexington left-turn accident lawyer.