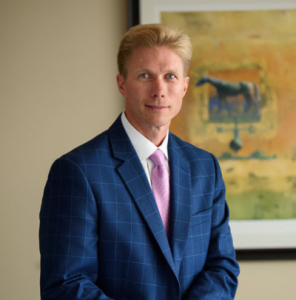 The forces your body experiences in a car accident in Lexington, KY, can easily tear through soft tissues, fractured bones, and damage nerves, producing a range of effects, including pain, mobility limitations, and physical disabilities.
You can pursue compensation for these injuries, as well as certain agitated, pre-existing conditions, from either your no-fault insurer or the at-fault driver, depending on your situation.
An attorney from Minner Vines Moncus Injury Lawyers can help you navigate the process from start to finish, fully answering the question, "Can I be compensated for pre-existing conditions after a car accident in Lexington?"
How Minner Vines Moncus Injury Lawyers Can Help After Your Pre-Existing Condition Was Worsened in a Lexington Car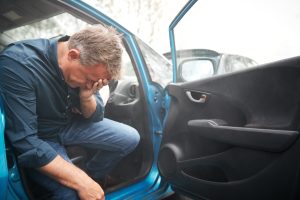 Minner Vines Moncus Injury Lawyers is a Lexington, Kentucky, personal injury law firm serving accident victims across the commonwealth. Our attorneys have recovered over $1 billion in injury compensation for our clients to date.
Our Lexington car accident attorneys can help by providing you with the following:
A free case evaluation to assess your claims and explain your options for compensation
An aggressive legal team to negotiate with your claims adjuster for a fair settlement
Litigators with over 100 years of combined experience to take your case to court
We provide comprehensive legal services from start to finish, including but not limited to:
A thorough internal investigation of your accident
Advising you on your legal options
Hiring experts to help strengthen your case
Calculating all of your damages
Negotiating a settlement agreement on your behalf
Filing a lawsuit if necessary
A car accident can aggravate pre-existing conditions and cause new injuries. Contact Minner Vines Moncus Injury Lawyers to discuss your injuries and how we can help you pursue compensation for them.
How Many People Get Injured In Car Accidents?
According to Kentucky's Traffic Collision Facts report, the commonwealth saw over 131,000 traffic accidents occur in 2021. These accidents killed or injured a total of nearly 31,000 people and are broken down as such:
816 fatalities
2,916 accident victims with major, incapacitating injuries
12,113 accident victims with visible, non-incapacitating injuries
15,015 accident victims who complained of pain but had no visible injuries
These might seem like substantial numbers, but 2021 was a fairly typical year for traffic injuries and deaths in the area.
Which Injuries Qualify For Compensation After a Car Accident?
Kentucky is one of only three states to allow vehicle owners to choose between fault-based or no-fault insurance. The same process for determining coverage applies in both systems: To receive compensation for an injury, you must prove both causation and damages.
The difference between a fault-based and a liability claim is that under a no-fault claim, you can recover compensation regardless of who caused your car accident. To recover compensation in a liability claim, on the other hand, you must show that someone else's intentional or negligent conduct caused your accident.
The issues that can arise when you have a pre-existing condition involve proving the two factors mentioned above:
Causation
Insurance companies do not like to pay claims, and they will, therefore, use every argument they can find to deny your no-fault or liability claim. One of the most common grounds for denying car injury claims is stating that your injury was instead a pre-existing condition.
The issue is that pre-existing conditions cannot, by definition, be caused by car accidents. If you tore a knee ligament while playing basketball weeks before your collision, you cannot claim your car accident "caused" your knee injury. In fact, doing so might expose you to criminal charges for insurance fraud.
On the other hand, you can claim compensation for any worsening of a pre-existing condition that resulted from a car accident. Thus, if you have arthritis in your hip and your car accident tore additional hip cartilage, you can receive compensation for the worsening of your condition.
Similarly, you can claim compensation for any new injuries, even if they relate to a pre-existing injury. To expand on the example above, say that you tore a ligament in your knee a few weeks before your crash, but during it, your surgically repaired ligament tore again. You can, as a result, seek compensation to have your doctor perform another knee repair surgery.
Damages
You must show that the injuries related to your pre-existing condition caused economic or non-economic losses. Economic losses cover financial costs arising from your injuries. They typically include medical costs and income losses.
Suppose that you claim your car accident worsened a pre-existing condition. You must show that you incurred damages as a result of that agitation. You could show that you required additional medical treatment or physical therapy due to the worsening. You could also prove you missed additional work days due to your aggravated pre-existing injury.
If you elected fault-based auto insurance, or if your injury meets Kentucky's thresholds for escaping the no-fault tort limits, you can also pursue non-economic damages. These represent the diminishment in your quality of life due to your worsened pre-existing condition by means of increased pain, worsened mental anguish, or additional disabilities.
Bear in mind, however, that non-economic damages are not available for no-fault claims.
Schedule a Free Consultation With Our Lexington Car Accident Lawyers
Car accident injuries, including aggravated pre-existing injuries, can disable you from working or even caring for your needs, so contact Minner Vines Moncus Injury Lawyers or call (859) 800-5743 for a free consultation to discuss the compensation you can seek for them. Our Lexington car accident attorneys can help you every step of the way.