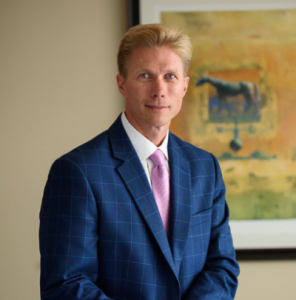 Intersection crashes can be terrifying experiences. If you or a loved one was hurt in an intersection crash in Lexington, Kentucky, you may be able to pursue compensation for your losses and hold the careless driver responsible for the harm they caused. 
The experienced Lexington car accident lawyers at Minner Vines Moncus Injury Lawyers want to help make things right for you. 
We can rely on our 100 years of combined legal experience to pursue maximum compensation for your car accident case. Contact our personal injury law firm today at (859) 550-2900 to get started with a free case consultation. 
How Can a Lexington Car Accident Attorney Help After an Intersection Crash?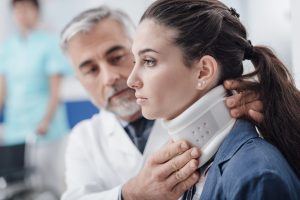 The choice you make in an attorney is critical to the potential success of your car accident claim. Intersection crashes are often complicated and may involve multiple parties, each of whom has their own version of events. It becomes more important than ever to be able to identify and preserve strong evidence that can help support your claim. 
Some of the reasons why members of the Lexington, KY community have chosen Minner Vines Moncus Injury Lawyers to represent them include:
We have recovered over $1 billion in compensation for our deserving clients. 

The National Law Journal has recognized our firm multiple times for achieving one of the Top 100 Verdicts in America.

We have taught other attorneys trial skills and client advocacy.

We have been recognized by numerous legal organizations, including The Best Lawyers in America

,

Super Lawyers Magazine

,

LawDragon's

500 Leading Lawyers in America, and Martindale-Hubbell.
Learn what makes our firm different when you contact our Lexington personal injury lawyers for your free case review. 
How Common Are Intersection Crashes?
Intersections are one of the most common locations for car accidents, accounting for approximately 40% of crashes throughout the country each year. Intersection crashes in Kentucky are nearly as common, with approximately 35% of crashes occurring at intersections here each year. 
Common Intersection Crash Injuries
Intersections pose various risks, including speeding, the possibility of involving multiple crashes, and crashes occurring at angles that hit the vehicle in places with less effective or non-existent safety features. 
These factors make the following types of injuries the most common following an intersection crash:
Traumatic

brain injuries

Spinal cord injuries

Broken bones

Whiplash

Herniated discs

Internal organ damage

Soft tissue injuries 

Psychological injuries, such as PTSD, anxiety, or depression
These injuries are often expensive to treat, but the party responsible for them may be required to compensate you for them. 
What Are the Common Causes of Intersection Crashes?
Intersection crashes can occur for many reasons, but some of the most common are:
Running red lights – Many car accidents occur when a driver is trying to "beat" a light and slams into someone who is legally proceeding through the intersection. 

Failing to yield the right-of-way – Multiple drivers may be permitted to take action at a traffic control device, but one driver may have the right-of-way over another driver. 

Speeding – Drivers may try to speed through a red light or intersection. 

Distractions

or inattention – Drivers who are not devoting their full attention to the task of driving are more likely to cause crashes. 

Illegal turns – Drivers should not disobey signs that instruct them not to make a right turn, U-turn, or other prohibited turn.
An experienced car accident lawyer in Lexington can investigate your case and determine who is responsible for it.
Compensation Available After an Intersection Crash in Lexington, KY
If you were harmed in an intersection crash because of someone else's negligence, you may be able to recover compensation for the following losses:
Medical bills for current, past, and future medical expenses

Lost income for wages you lost while recovering from your injuries 

Loss of future earning capacity if you were left permanently disabled or had to take a lower-paying job because of your injuries

Costs to repair or replace your damaged vehicle 

Pain and suffering
An experienced Lexington personal injury attorney can explain the compensation you may be able to recover in your case.
Determining Liability in Lexington Intersection Crash Cases
Because intersection crashes can be confusing and involve many different people's perspectives, it becomes essential to obtain independent evidence of how the accident occurred to find whose driving error was responsible for the crash. 
This evidence may include:
Photos of the accident scene

Video footage of the accident from surveillance cameras, traffic cameras, or dash cameras

Damage to the vehicles

Physical evidence like skid marks

Information stored electronically in the vehicle

Reports from accident reconstruction experts
With over a century of legal experience, our dedicated attorneys know how to compile strong evidence and pursue maximum compensation for our clients. 
Schedule a Free Consultation With Our Lexington Car Accident Lawyers If You Were Hurt in an Intersection Collision
If you were recently injured in a car accident at an intersection, know that you do not have to go through this ordeal alone. Turn to Minner Vines Moncus Injury Lawyers for help after your accident. Call us today to take advantage of your free case review.