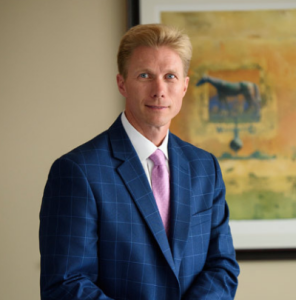 The injury lawyer you hire for your car accident claim in Lexington, Kentucky, can make a big difference in your case's outcome. A skilled, knowledgeable, and experienced lawyer can often resolve a case faster and get more compensation.
The best way to pick the right lawyer for your case is to ask them questions during a free consultation. During your meeting, you can ask the lawyer about your case and how to maximize the compensation for your injuries.
How Minner Vines Moncus Injury Lawyers Can Help After an Auto Accident in Lexington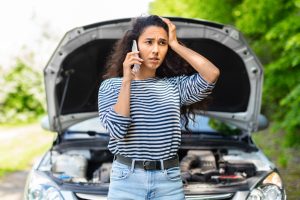 Minner Vines Moncus Injury Lawyers is a pillar of the Lexington legal community. Our Lexington car accident lawyers have over 100 years of combined experience representing accident victims against those responsible for their injuries.
Our attorneys have recovered over $1 billion in injury compensation for our clients, including many million-dollar-plus verdicts and settlements. We can help after a car accident in Lexington, KY, by:
Strengthening your claim via an internal investigation into your accident
Collecting evidence on your behalf with the aid of experts if needed
Negotiating an adequate settlement with the at-fault party
Filing a lawsuit in the event that the other side will not settle
After a car accident, many steps must take place to secure fair compensation. To discuss your injuries and the compensation you can seek for them, contact Minner Vines Moncus Injury Lawyers for a free consultation.
How Often Do You Need a Lawyer for a Car Crash Case?
Under Kentucky's no-fault car insurance system, every driver must buy personal injury protection (PIP) coverage in their auto insurance policy or file a PIP rejection form with the Kentucky Department of Insurance.
This coverage provides up to $10,000 in benefits to cover medical expenses, lost wages, and out-of-pocket expenses that arise from a car accident injury. You receive these benefits even if you caused the accident, hence the "no-fault" name. If you reject PIP coverage, you receive none of these benefits.
Since insurers must guarantee $10,000 in injury benefits to anyone who buys PIP coverage, the state limits your right to sue after a car crash.
Kentucky law only allows you to sue for car accident injuries if you suffer:
More than $1,000 in medical expenses
Permanent loss of a body function
Permanent disfigurement
Dismemberment
Permanent injury
The law also allows family members of deceased accident victims to sue for wrongful death.
As a result, not every car accident victim will hire a car accident lawyer. Instead, accident victims will typically only need a lawyer when they:
Suffered a severe or permanent injury
Incurred high medical costs
Rejected PIP coverage
Accident victims in minor crashes who suffered mild injuries will usually have their losses fully paid by their PIP coverage.
Top 5 Questions To Ask a Lawyer After a Car Accident
Most injury lawyers offer free consultations to new clients. These consultations offer injured crash victims the time to ask questions about their legal rights and the process for getting injury compensation.
Following are the top 5 questions you should consider asking.
1. How Much Do You Charge?
Injury lawyers usually charge a contingency fee. This fee is paid from the compensation won by the lawyer in your case. As a result, you will not need to pay any upfront fees for the lawyer to start your case.
Different lawyers charge different contingency fee percentages. You should discuss the lawyer's fee and whether they expect to incur any litigation expenses you will need to reimburse.
2. Have You Handled Cases Like Mine?
Experience matters when fighting insurers and their lawyers. An experienced lawyer knows the law and insurance company procedures. They also have connections with expert witnesses who can provide valuable testimony in your case.
3. What Outcomes Can I Expect in My Case?
You should ask about potential outcomes for two main reasons. First, you need to understand the value of your case so that you know when the insurer makes a fair settlement offer. A lawyer can use their experience in similar cases to estimate how much you can expect to receive.
Second, you want to analyze the lawyer's communication skills. A lawyer must explain the facts and advocate for your interests with claims adjusters, judges, and jurors. As the lawyer explains your possible outcomes, assess their communication skills.
4. Whom Can I Contact for Case Updates?
A common client complaint is that their lawyer does not provide updates. Lawyers in Kentucky must keep clients reasonably informed about their cases and respond to reasonable requests for information. Discuss your expectations for updates with the lawyer and who you can contact when you cannot reach the lawyer.
5. Do I Have Any Urgent Deadlines?
Kentucky law only gives you two years to file a lawsuit after a car accident in most cases. This time can pass quickly, and the start date depends on whether you received no-fault benefits for your injury. To make sure that you do not miss any deadlines, you should ask the lawyer about the time frame to pursue your claim.
Schedule a Free Consultation With Our Lexington Car Accident Lawyers
A seasoned Lexington car accident lawyer provides the legal knowledge and practical experience that can smooth the process of claiming injury compensation. Contact us at Minner Vines Moncus Injury Lawyers. call (859) 550-2900 to schedule a free. consultation so that we can review the details of your case.