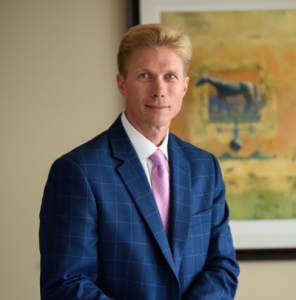 Head-on collisions are dangerous and often lead to severe injuries. If one of the drivers is speeding, the risk of a fatality occurring increases significantly. If you were the victim of a head-on collision in Lexington and need legal assistance, contact Minner Vines Moncus Injury Lawyers.
Many head-on car accidents occur because one of the drivers isn't paying attention. They're on their cell phone or distracted by something else and drift across the center lane into oncoming traffic. Or they turn the wrong way down a one-way street. The impact of two vehicles in a head-on crash creates devastation for everyone involved.
If another person is to blame for your injuries, you deserve justice and financial compensation. Our award-winning law firm can help you hold the at-fault party responsible for their reckless actions. Learn more about our legal services by contacting or calling (859) 550-2900 today and speak with one of our car accident lawyers in Lexington, KY.
Head-On Collisions Happen Due to Negligence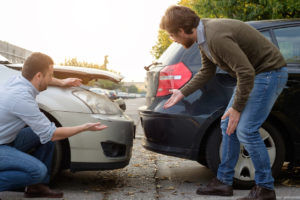 A majority of head-on crashes occur because of someone's negligence behind the wheel of a car. Common examples of negligence include:
Weaving in and out of traffic
Failure to yield the right of way
Running a red light or stop sign
Any of the reasons above could lead to a head-on car accident. Unfortunately, motorists in the United States have jam-packed schedules and break basic traffic laws to make it to their destination on time. Some attempt to multitask behind the wheel by answering emails or making phone calls. Many distractions can take a person's eyes and attention off the road. In that split second, an accident can occur and cause traumatic damage.
The Elements of Negligence
If you want to file a lawsuit against the at-fault driver for your injuries, you could base your case on negligence. Negligence is the legal theory that one party must behave in a certain way to prevent harm to another. There are five elements of negligence you will have to prove existed to use it as a legal basis for pursuing compensation. Those elements are:
Duty: The liable driver owed you a legal duty of care to act or not act in a way that would prevent you from getting injured;
Breach of duty: They breached their duty of care;
Cause in fact: You sustained an injury, and if not for the at-fault motorist's actions, it wouldn't have occurred;
Proximate cause: The negligent party should have foreseen that their actions (or inaction) would harm someone; and
Damages: You suffered an injury, resulting in damages.
Besides having proof of negligence, you also must follow the statute of limitations for car accidents. A statute of limitations is a deadline for filing a lawsuit with the civil courts. If the deadline passes, you will lose your right to seek a financial award from the at-fault driver. The statute in Kentucky is one year. That means you have one year from the date of the head-on collision to sue the responsible party.
Car Accident Fault Rules in Lexington
Kentucky is a choice no-fault state when it comes to auto insurance. In typical fault states, the at-fault driver becomes automatically responsible for the injuries and expenses from a motor vehicle crash. In a choice no-fault state, it's possible to pursue compensation from the negligent party; however, you must first turn to your insurance company for a settlement.
Personal injury protection (PIP) is coverage on a driver's insurance policy that provides compensation for medical bills, lost wages, and out-of-pocket expenses. You can opt-out of this particular coverage, which gives you the right to file a claim with the at-fault driver's liability policy before turning to your own insurance carrier.
If you have PIP but want to pursue a liability claim, you can do so if your case meets the following statutory threshold:
The crash caused at least $1,000 in medical costs, or
The crash resulted in a permanent loss of bodily function, compound, compressed, or displaced bone fracture, permanent disfigurement, any permanent injury, or fracture of a weight-bearing bone.
Another fault rule Kentucky follows is the pure comparative fault rule. Under this rule, the compensation you're entitled to depends on the percentage of blame you share. For example, if you incurred $100,000 in damages, but a jury finds that you were 20% at fault for the head-on crash, the most you're allowed to recover is $80,000. Basically, your percentage of fault gets subtracted from your total damages.
Economic and Non-Economic Damages
Damages include the expenses that result from an accident and the suffering endured due to the injuries. They fall under two main categories: economic and non-economic. Economic damages are expenses, while non-economic damages are types of pain and suffering. The victim of a head-on accident can win a financial award that compensates them for their total damages.
The damages you could claim in your case include:
Medical expenses
Repair or replacement of the vehicle
Rental car
Lost income
Emotional distress
Disability or disfigurement
Loss of companionship
Whether you're pursuing monetary compensation from an insurance settlement or lawsuit, the individuals reviewing the details of your case will use various factors to determine how much money you deserve.
The different factors that could contribute to the value of your case include:
Duration of medical treatment
Length of recovery
Impairment or disability due to the injury
Total expenses incurred
Amount of income lost
Impact of the injury on daily life
Insurance coverage available
The relevance of submitted evidence
There's also a personal injury multiplier used to help determine pain and suffering that could affect your financial compensation. The multiplier is typically between 1.5 and 5 and gets multiplied by the victim's total medical costs. Since non-economic damages are difficult to quantify, the multiplier is a reliable tool to help calculate an appropriate award.
Choose Our
Lexington Car Wreck Lawyers Today
Our Lexington head-on collision attorneys know the trauma you experienced. Head-on accidents can cause debilitating injuries and disrupt your daily routine. It's our goal to resolve your case efficiently so you can pay for your expenses and put this painful experience behind you.
You don't have to worry about the cost of hiring a lawyer. We offer a free consultation to discuss your head-on collision and determine the available legal options. If you decide to hire us, we will work on contingency, which means we won't expect you to pay legal fees unless we win your case.
If you or your loved one sustained an injury in a head-on car crash, call (859) 550-2900 and ask to speak with one of our dedicated Lexington car accident attorneys.