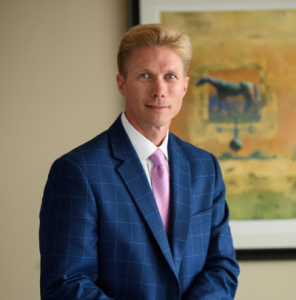 All drivers get tired at some point when they're behind the wheel. It's common, but it's also incredibly dangerous. Whether they're on medication, physically drained, or didn't get enough sleep the night before, drivers can become drowsy and cause a car crash.
Drowsy driving car crashes can happen at any time of the day, but most occur late at night or in the early morning hours. When someone drives drowsy, their reaction time slows and their judgment is impaired. If they begin to fall asleep, they can cause traumatic collisions.
If you were the victim of a drowsy driver car accident in Lexington, you deserve compensation for your injuries and suffering. Minner Vines Moncus Injury Lawyers is ready to take on your case and fight for your right to financial damages.
The Lexington drowsy driver car accident lawyers from Minner Vines Moncus Injury Lawyers understand the devastation tired driving crashes cause. You've suffered physical, emotional, and financial harm. You don't have to suffer it alone.
Our Lexington car accident attorneys have experience fighting for victims like you and securing the maximum financial award available. To find out more about our legal services, contact or call us at (859) 550-2900 for a free consultation.
Why Is Drowsy Driving Dangerous?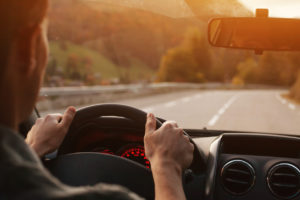 A majority of motorists would admit to feeling fatigued or drowsy while driving at least once in their lives. It's not uncommon for people to go about their days feeling tired because their busy schedules demand. So why is it so dangerous?
When someone gets behind the wheel feeling drowsy or fatigued, they can exhibit the following behaviors that lead to crashes:
Drifting into another lane
Yawning or blinking frequently
Changing lanes without checking for other vehicles
Tailgating the car ahead
Hitting the shoulder or rumble strip
Difficulty keeping their head up or eyes open
Missing an exit or turn
Failing to follow traffic signs and signals
Reacting slowly
Focusing with difficulty
Drowsy driving is not dissimilar to driving drunk. When you're traveling in your car after a poor night's sleep, a long day at work, or exhausting physical activity, your body becomes impaired, just like if you were buzzed or drunk.
Your attention to your surroundings diminishes, you're not in the right state of mind to make good decisions, and your reaction time slows down significantly. If you cause a crash, you can be held liable for any injury you cause.
Kentucky Laws That Affect Liability in Drowsy Driving Accidents
There are various laws you should know about if you were the victim of a drowsy driver accident. They could affect your ability to pursue financial compensation from the at-fault driver.
No-Fault
Kentucky follows the no-fault rule for car crash liability. That means if you get hurt in a crash, you must first file a claim with your auto insurance. PIP, personal injury protection, pays for medical costs, lost wages, and out of pocket expenses related to any injuries sustained in an accident. Depending on the limit you chose to purchase on your policy, your own policy might be able to cover your total costs.
Liability
In Kentucky, victims of car accidents aren't allowed to pursue compensation from the at-fault driver under the no-fault laws unless the following conditions exist:
You incurred at least $1,000 in medical bills; or
You suffered permanent disfigurement, displaced, compound or compressed fracture of any bone, fracture of a weight-bearing bone, or permanent injury or loss of bodily function.
Liability auto insurance provides compensation for the below damages:
Past and future medical expenses
Out of pocket costs
Lost wages and lost earning capacity
Car repairs or replacement
Loss of household services
Emotional distress
Disfigurement or disability
Pain and suffering
Loss of quality of life
Pure Comparative Negligence
This rule determines the amount of compensation an injured victim in Kentucky is entitled to based on the percentage of blame they share. Even if a jury decides you were 95% at fault, you can still collect compensation to cover a portion of your damages.
Imagine that your total damages were $100,000, and the other driver was 90% at fault for the crash. If you shared 10% responsibility, your compensation would decrease by 10%, so the maximum monetary award you could receive would be $90,000 instead of $100,000.
Hire Minner Vines Moncus Injury Lawyers to Perform an Investigation
The investigation into a car accident is time-consuming and complex. If you're unfamiliar with an injury claim's legal process, you need an attorney to help you gather evidence and file the appropriate paperwork.
At Minner Vines Moncus Injury Lawyers, our Lexington drowsy driver car accident lawyers understand how to find evidence that proves the other driver was at fault. We're ready to demand that they pay what you deserve for your injuries and other damages.
When you hire us, we will:
Locate eyewitnesses to get their statements of how the accident happened
Request a copy of the police report and review the investigating officer's description of events
Obtain the at-fault driver's cell phone records to determine how long they were driving, where they were going, and where they were coming from
Secure video surveillance footage from a specific period before the accident, during, and after the accident
Find any ATM transactions, gas station receipts, credit card charges at a restaurant, etc. to determine where the other motorist was before getting into their car
Request the at-fault driver's prescription records to determine if they were taking medication that can cause drowsiness
After we obtain sufficient evidence, we'll file an insurance claim on your behalf and submit everything we found to the insurance company. We have experience negotiating full, fair settlements for our clients and will work hard to get you the compensation you need to pay for your damages.
Contact Our

Car Wreck Lawyers in Lexington
Getting hurt in a car crash is a traumatic experience. It can cause debilitating injuries, expensive medical bills, and a painful journey to recovery. Minner Vines Moncus Injury Lawyers has a legal team dedicated to pursuing the financial compensation our clients deserve from the person who caused the accident.
Our legal fees are contingent on the outcome of your drowsy driving accident case. We don't expect any upfront payment. We also meet with prospective clients for a free initial consultation. We believe accident victims should have access to experienced Lexington drowsy driver car accident lawyers without financial burden.
If you or a loved one sustained an injury in a car accident caused by a drowsy driver in Lexington, call us today at (859) 550-2900 to find out how we can help you hold the careless driver responsible for their actions.
We can also help you fight for compensation if your accident involved any of the following types of car crashes: