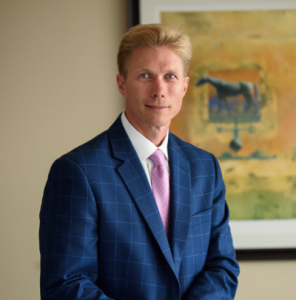 When most people think of a car accident, they think of a crash occurring on a highway at high speeds. However, the National Safety Council reports that approximately one in five accidents occurs in parking lots and that parking lot accidents are responsible for 60,000 injuries and 500 deaths each year.
Even though these accidents may occur at slower speeds, they can still lead to serious injuries and negatively impact victims. If you were hurt in a parking lot accident in Lexington, KY, the car accident lawyers at Minner Vines Moncus Injury Lawyers can help. Contact us online or call us at (859) 550-2900 to schedule a free consultation with an experienced Lexington parking lot accident attorney from the offices of Minner Vines Moncus Injury Lawyers.
How Our Lexington Parking Lot Accident Lawyers Can Help You Obtain Compensation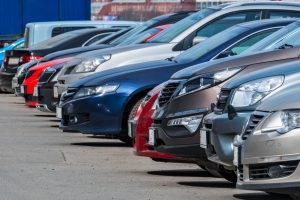 If you were injured in any kind of car accident in Lexington, Kentucky, you need a strong legal advocate you can count on. You need to be able to focus on your recovery while placing the legal aspects of your case in capable hands. At Minner Vines Moncus Injury Lawyers, you get the benefit of:
A personal injury law firm with a history of securing multi-million dollar jury verdicts and settlements
Decades of combined legal experience
The preparation of your case as though it is going to trial so we are prepared in case this happens or can negotiate from the highest position of strength
A strong national reputation for handling complex personal injury cases
Dedication to our clients' best interests
Recognition by the National Law Journal for achieving Top 100 verdicts in America multiple times
Recognition by The Best Lawyers in America and Super Lawyers Magazine
At Minner Vines Moncus Injury Lawyers, you can rely on our long history of success. We will fight just as hard to secure a favorable outcome in your case as we have for the many deserving clients who came before you. Contact our Lexington car accident lawyers today for a free case review to discuss how we can help.
What Makes Parking Lot Accidents Unique in Lexington, Kentucky?
Some of the characteristics of parking lot accidents that can potentially make them different than other types of motor vehicle accident claims include:
Lower Speeds Are Often Involved
Even though research indicates that even accidents that occur at speeds as low as 5 mph can cause severe spinal cord injuries or other serious injuries, insurance companies still love to cite low speeds as a reason to deny valid claims. The truth is that even at low speeds, people can still stuffer serious injuries, such as:
Whiplash – Whiplash occurs when a person's head snaps forward or backward abruptly, often from a force like a car collision. Whiplash can be a serious injury that can lead to other conditions, such as nerve damage.
Traumatic brain injuries – A traumatic brain injury such as a concussion, hematoma, or skull fracture can occur at low speeds.
Soft tissue injuries – Injuries to your muscles, ligaments, and tendons can cause painful injuries such as sprains, strains, or tears.
These injuries can require extensive physical therapy that can last for weeks, months, or even years.
Pedestrians May Be Injured
Pedestrians are also more likely to be involved in parking lot accidents. The AAA Foundation for Traffic Safety reported that 9% of pedestrians who are impacted at speeds below 15 mph suffer AIS 4 or greater injuries and 2-5% die. As speeds increase, so do the odds of serious injury or death.
Rules of the Road May Not Be As Clear
In a typical car crash, you can generally look to the rules of the road to determine whose fault the accident was. One driver may have had the right-of-way, or another driver may have clearly violated a traffic rule. Parking lots have fuzzier "rules" and are not usually public property, so liability may not be as clear.
Police May Not Respond
Because police are busy, they may not have the manpower to respond to every accident. They may refuse to go to the scene of an accident that occurred at a parking lot unless a serious injury was reported.
Camera Footage May Be Available
Camera footage may exist that shows how the accident occurred. This could be valuable evidence to help your case, but you will need to know how to get it. This is one reason why it is critical to contact a car accident lawyer as soon as possible after a parking lot accident.
Common Types of Parking Lot Accidents in Kentucky
There are several different types of parking lot accidents that can occur, including:
Rear-end collisions
Head-on collisions
Sideswipe accidents
Back up accidents
Some of the accidents can result in serious harm. If you've been injured in a Lexington parking lot accident, our lawyers can help. Reach out today for legal advice.
Common Causes of Parking Lot Accidents
According to the National Safety Council, the leading cause of parking lot accidents is distractions. 66% of survey respondents admitted to talking on their phones while driving in a parking lot. Other potential hazards include:
Impatient drivers
Complacent drivers who feel safe because of the lower speeds
Aggressive drivers forcing their way into a parking spot
Confusing signs
Pedestrians
Sadly, many parking lot accident victims are young children who do not appreciate the risk and who are more difficulty to see. We all owe it to each other to drive carefully while in a parking lot.
Contact Our Lexington Parking Lot Accident Attorneys Today for Your Free Case Review
If you were injured in a Lexington parking lot accident, contact the award-winning car accident lawyers at Minner Vines Moncus Injury Lawyers can help. Give us a call at(859) 493-8675 to schedule your free consultation.