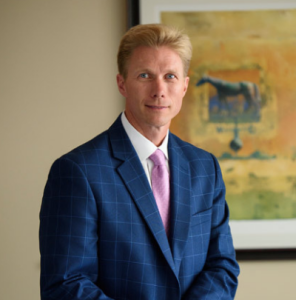 Car accidents tend to follow a few specific scenarios. The way a car accident happens can predict the injuries the accident will cause. It will also tell insurers and lawyers which driver bears responsibility for the crash and the resulting damage. The most common scenarios involve careless behavior. Weather, lighting, and road conditions play only a small role in Lexington car accidents. Instead, the blame for most collisions in the city falls on negligent drivers. Contact Minner Vines Moncus Injury Lawyers today if you've been hurt in a car wreck in Lexington, KY. We offer a free initial consultation to discuss your injuries and the potential sources of compensation, contact or call (859) 550-2900 to schedule a free consultation so that we can review the details of your case.
How Minner Vines Moncus Injury Lawyers Can Help After a Car Accident in Lexington, KY

Minner Vines Moncus Injury Lawyers has some of the most experienced personal injury attorneys in Lexington. Our lawyers have earned some of the legal profession's most prestigious honors, including a 10.0 Superb rating from Avvo and an AV Preeminent rating from Martindale-Hubbell. Our Lexington car accident lawyers have recovered over $1 billion in injury compensation for our clients. We use our extensive knowledge and experience to fight for injured people every day. If you hire our law firm for help after a collision in Lexington, Kentucky, we'll:
Investigate and gather evidence proving your claim for damages
Explain your legal options and ensure that your questions are answered
Timely file all claims on your behalf and monitor the applicable statute of limitations
Negotiate for full and fair compensation
Represent you at trial if we cannot reach a fair out-of-court settlement
When you get injured in a car accident, your attorney must prove what happened and who bears fault. Contact Minner Vines Moncus Injury Lawyers to learn how an experienced Lexington car accident attorney can help you with your personal injury claim.
What Are Common Car Accident Scenarios, and Why Do They Happen?
According to the Lexington Police Department's traffic data, the city had 14,450 traffic accidents in 2021. These accidents included 35 fatal crashes and 1,807 injury crashes. You can define common accident scenarios in a few ways, including these:
Cause
The most common way to categorize crashes is by their cause. Some examples of causes tracked by police departments include:
The cause of a crash often reveals who bears liability.
Type of Accident
Accidents fall into two broad types: single-vehicle accidents and multi-vehicle accidents. Single-vehicle accidents have additional subtypes, including pedestrian collisions, bicycle collisions, collisions with a fixed object, and rollover accidents. The type of accident can tell you who was involved and what injury claims they might have.
How the Collision Happened
Collisions take a few different forms. Almost all multi-vehicle collisions involve one of these elements:
Angle collision
Head-on collision
Rear-end collision
Sideswipe collision
Side-impact collision
The nature of a collision can tell you the injuries produced and the liability for any losses.
Where the Collision Happened
Traffic planners often categorize accidents by location, such as:
Intersection crash
Urban street crash
Rural road crash
The location can tell you how road, weather, lighting, and traffic conditions affected the crash.
Causes and Fault in Common Car Accident Scenarios
To prove liability, you must typically show negligence. Drivers must act with reasonable care, and when a driver causes a crash by failing to drive reasonably carefully, the liability for that crash falls on them. You can get an idea of how this works by applying this idea to some of the following car accident scenarios:
Distracted Driving Crash
Driver inattention and distraction are the top cause of crashes in Kentucky. Over 40% of crashes in the state result from distractions and inattention. In 2021, over 44,000 car accidents were caused by these dangerous driving behaviors. Distracted driving happens when a driver's hands, mind, or eyes focus on something other than driving. When this happens, the driver can miss spotting vehicles, pedestrians, or bicycles on the road. All drivers have a duty to pay attention to the road and their environment while driving. Liability for these crashes falls on the inattentive driver.
Rear-End Collision
Nearly 17% of crashes in Kentucky involve a rear-end collision. These crashes happen when a driver slams into the vehicle in front of them. This type of collision usually happens due to:
Speeding
Tailgating
Brake checking
Unsafe passing
Distracted driving
Most people assume that the rear driver bears liability in all rear-end collisions. And the rear driver does have a legal duty to follow at a safe distance. But the front driver can be partially at fault in some situations. For example, if a driver cuts you off and leaves you no space to stop safely, the front driver might bear the fault for a rear-end crash.
Intersection Crash
Over 29% of Kentucky car accidents happen at intersections. Intersection crashes can result when drivers:
Fail to yield the right of way
Disregard stop signs or red lights
Turn before the intersection clears
Strike pedestrians or cyclists in marked crosswalks
The liability for an intersection crash falls on the driver who proceeded before the way was clear. Sometimes, this means that the driver went out of turn. Other times, it means that they disregarded a traffic control sign or device.
Schedule a Free Case Evaluation With Our Lexington Car Accident Lawyers
Any car accident can cause injuries that require expensive medical treatment while preventing you from earning a living. To discuss the compensation you can seek for your car accident injuries, contact Minner Vines Moncus Injury Lawyers for a free consultation.