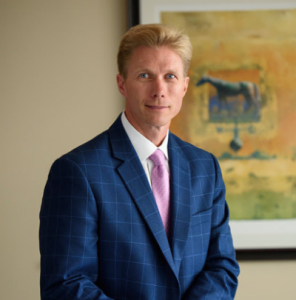 If you were the victim of a T-bone accident in Lexington and want to seek financial compensation for your injuries, contact Minner Vines Moncus Injury Lawyers today. T-bone collisions are dangerous and can lead to severe injuries. They occur when one vehicle impacts the side of another.
Some victims of T-bone car crashes have to get cut out of their vehicle because the accident's impact crumpled the metal structure around them. They might need ongoing and expensive medical treatment. Some even get diagnosed with a permanent disability.
The car accident lawyers in Lexington from Minner Vines Moncus Injury Lawyers are ready to help you fight against the party that caused your injuries. We'll work hard to ensure you get the justice and compensation you deserve. To learn more about our legal services and how we can assist you in your case, contact or call us at (859) 550-2900 to schedule a free consultation.
What Should I Do If I'm Involved in a T-bone Car Accident in Lexington?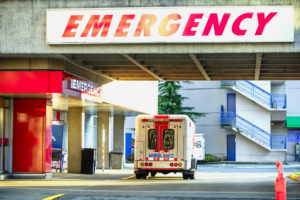 If you get hurt in a T-bone crash, there are things you should and shouldn't do to ensure you're eligible to collect compensation from an insurance claim. If you don't call law enforcement to investigate the crash site or fail to hold onto crucial evidence, you could end up with a lower settlement than you deserve or a denied claim.
Follow these steps after a T-bone car crash:
Call 911 and wait for an officer to arrive. After they investigate the scene, they will write a crash report, which typically becomes available around ten days after the accident.
Exchange information with the other drivers in the collision. Get their names, phone numbers, and auto insurance information.
Take photos of the crash scene, cars that got damaged, debris in the road, skid marks from tires, and other relevant physical evidence.
Talk to witnesses about what they saw. Write down their names and contact information, if they agree to provide witness testimony if it becomes necessary.
Go to the emergency room to evaluate your injuries and continue to follow up until your doctors release you from care.
Maintain records of everything related to the accident, such as prescriptions, medical bills, receipts, letters from the insurance company, etc.
Speak to our Lexington car accident lawyers from Minner Vines Moncus Injury Lawyers. When you hire us, we'll build a strong case to prove you deserve compensation.
Your attorney will be on your side throughout the entire case. Unfortunately, however, the insurance company doesn't care about the suffering you endured. They don't want to help you out and provide the highest settlement possible. They want to save money and try to intimidate you into settling for a low amount. To avoid doing or saying anything that could compromise the compensation you receive, follow these tips:
Don't admit fault for the T-bone collision. Kentucky follows a pure comparative fault rule that reduces an injured victim's compensation by the amount of blame they share.
Don't sign any forms that the liability auto insurance company sends you without having an attorney review them first. Some documents are waivers that strip you of your rights to the maximum settlement allowed. If you're unfamiliar with insurance procedures, you won't understand what you're signing.
Don't choose to handle the legal process yourself because you think hiring a Lexington T-bone accident attorney is expensive. Minner Vines Moncus Injury Lawyers works on a contingency fee basis, so you won't have to pay us unless we win your case.
Don't talk to anyone about your case. We will handle all communication with the insurance adjuster, health insurance representatives, and other parties involved.
Why T-Bone Accidents Happen and the Injuries They Cause
T-bone crashes typically happen at intersections. When one driver runs a red light or stop sign, they may collide with the side of another person's vehicle. The most common reasons drivers and passengers get injured in this type of accident are because of another driver's negligence or poor decisions behind the wheel, such as:
Even if you're wearing a seatbelt, the impact of a T-bone collision can cause whiplash, a concussion, and other serious injuries. Many victims sustain the following injuries:
Crush injuries
Broken bones
Traumatic brain injury
Concussion
Internal damage
Loss of limb or amputation injury
The individuals that get injured in T-bone accidents could end up with a permanent impairment or disability. Some can't return to work and have to apply for disability insurance. Others are no longer able to support their family because they require expensive medical treatment that their medical insurance doesn't cover. The injury you sustained will help determine the financial award you receive from the negligent party.
How No-Fault Rules Affect the Recovery of Damages in Lexington
Kentucky is a choice no-fault state in terms of auto insurance policies. That means if you get hurt in a car crash, you must first file a claim with your insurance company regardless of who caused the accident. The coverage under your policy is called personal injury protection (PIP).
Under PIP, you can cover your medical bills, lost wages, and out of pocket costs up to the limit listed on your policy. If you chose to opt-out of this coverage, you could file a claim with the at-fault driver's liability auto insurance for compensation of the following damages:
Medical bills
Lost wages
Out of pocket costs
Property damage
Pain and suffering
Emotional distress
Loss of affection or companionship
Disfigurement or disability
If you turn to your PIP coverage for a settlement but also want the option of pursuing a settlement from the other driver's liability policy, there's a threshold your T-bone collision must meet to qualify:
The crash led to a minimum of $1,000 in medical costs, or
The accident resulted in your permanent injury, fracture of a weight-bearing bone, permanent loss of bodily function, or a compound, compressed, or displaced fracture of any bone.
Contact A Car Accident Law Firm in Lexington
At Minner Vines Moncus Injury Lawyers, we care about our clients. When you hire us, we'll provide personalized services that meet your needs. We believe in open and honest communication at all times. Throughout your case, we'll keep you updated so you know the current status and what to expect next.
We understand the traumatic aftermath of a T-bone collision. When you're in pain and trying to recover, you don't want to deal with an insurance claim or lawsuit yourself. You can depend on us to handle all the legal aspects of your case. We have a team that dedicates their time and attention to car accident victims to help preserve their rights and ensure they receive the highest compensation possible.
If someone else's negligence caused your injuries, call (859) 550-2900 to speak with one of our Lexington T-bone accident attorneys. We'll review the details of your case during a free consultation and explain the legal options available.
We can also help you fight for compensation if your accident involved any of the following types of car crashes: