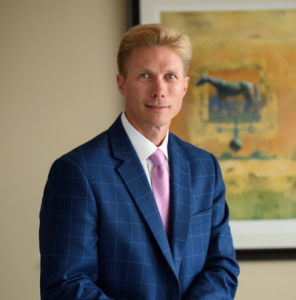 Airbags have saved thousands of lives. When you get into a car accident, your body whips back and forth. Your airbag inflates after a frontal impact and works with your seat belt to stop you from hitting the steering wheel or dashboard.
But airbags also have drawbacks. Defective airbags have exploded without warning, injuring and killing drivers and passengers. Even a properly functioning airbag can fracture bones and tear soft tissues when it impacts your head.
If you suffered airbag injuries after a car accident in Lexington, KY, a lawyer from Minner Vines Moncus Injury Lawyers can determine who bears the liability — and potentially seek compensation from the responsible party. Contact our law firm at (859) 550-2900 for a free initial consultation to learn more.
How Our Lexington Car Accident Attorneys Can Help You Seek Compensation for Airbag Injuries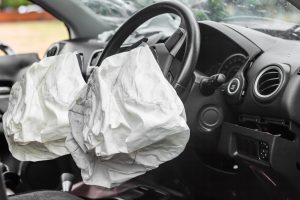 Over their careers, the attorneys at Minner Vines Moncus Injury Lawyers have recovered over $1 billion in compensation for accident victims in Lexington, Kentucky. The firm's Lexington car accident lawyers have over 100 years of combined legal experience protecting the rights of injured clients.
After an auto accident in which you get injured, our firm provides:
Sound legal advice so that you can make informed decisions about your injury case
Skilled negotiators to try to settle your case without the time and expense of litigation
Seasoned litigators to take your case to trial if the insurer fails to settle
A car accident can injure you in many ways, including through your seat belt and airbag. Contact Minner Vines Moncus Injury Lawyers for a free consultation to discuss your car accident injuries and the compensation you can seek for them.
How Many People Have Been Injured By Airbags?
According to the National Highway Traffic Safety Administration (NHTSA), early versions of airbags caused about 290 fatalities. These airbag fatalities occurred between 1990 and 2008.
But 90% of these deaths happened when the technology was still in its early development. In 1998, the NHTSA revised its airbag regulations to require lower-powered inflators. These depowered inflators vastly improved airbag safety.
In roughly 2002, however, a different problem emerged. Airbag inflators manufactured by Takata relied on a new chemical reaction to generate the gas that inflates the airbag. This chemical reaction combined with inflator housings weakened by hot and humid climates to cause the inflators to explode.
The explosion had two effects. First, airbags with Takata inflators could inflate unexpectedly without being triggered in a crash. Second, the explosive reaction could blow the inflator housing apart, spraying the vehicle occupants with metal shrapnel. These defective airbag inflators have killed 26 people and injured over 400 more.
Common Causes of Airbag Injuries
Your frontal airbag has three main parts. The sensor sits at the front of the vehicle. It senses frontal impacts and triggers the inflator. Thus, the airbag will deploy in the car that slams into the rear of another vehicle in a rear-end collision.
The inflator contains chemicals that react to produce a large volume of gas. The airbag captures the gas and releases it quickly through vents when your head and upper body hit it.
Even under normal circumstances, airbags can injure or kill. Some causes of airbag injuries include:
Small Stature
Children and shorter adults can suffer neck or chest injuries when the airbag inflates and strikes them. An impact to the head can snap the head back, breaking the neck and producing a spinal cord injury. Similarly, an impact on the chest can break the ribs and drive them into the lungs or heart.
The NHTSA regulations were amended in 2008 to address this problem by requiring manufacturers to install sensors that automatically deactivate the airbag when a person of short stature is sitting in the front seat.
Children in Car Seats
When a child rides in a rear-facing car seat, the airbag can hit the car seat and flip it over. The child can get ejected from the seat and suffer serious injuries when they roll around free inside the car during the crash.
Many states outlaw child car seats in the front seat of a vehicle unless the driver deactivates the airbag. The automatic sensor can also turn the airbag off when it senses the car seat, protecting the child.
Riding Without a Seat Belt
Manufacturers designed airbags to work in combination with seat belts. When you ride without a seat belt, you can hit the airbag hard enough to deflate it prematurely. The airbag is meant to catch you and slow you down as it deflates; it is not sealed. As a result, it cannot catch you when you do not have a seat belt to slow you down.
Schedule a Free Consultation With Our Lexington Car Accident Lawyers If You've Suffered Airbag Injuries
An airbag can cause serious or even fatal injuries to the face and neck. Our award-winning, well-respected team of Lexington airbag injury attorneys can fight for the financial justice you deserve while you focus on recovering. Contact Minner Vines Moncus Injury Lawyers today for a free consultation to determine your best legal options going forward.