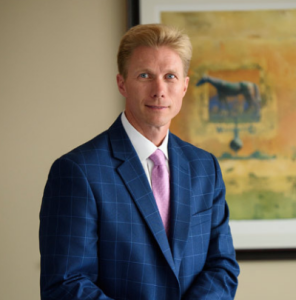 If you're injured in a multi-vehicle accident in Lexington, you may be entitled to compensation. A Lexington car accident lawyer at Minner Vines Moncus Injury Lawyers can help you review your case, understand the legal process, and protect your rights under Kentucky law. Pursuing compensation can get you the recovery that you deserve and help you return to a normal life as soon as possible after a multi-vehicle accident.
For decades, our Lexington car accident attorneys at Minner Vines Moncus Injury Lawyers have been honing their legal skills in fighting for justice on behalf of car accident victims. Lexington is our home, and we believe that advocating for accident victims makes our community a safer and better place for all of us. If you're hurt in a multi-vehicle accident, our attorneys fight to protect your interests and help you claim compensation.
Multi-vehicle accidents can be complicated because they involve so many parties. Our experienced lawyers can help you evaluate the law and take action. If you or a loved one has been injured in a multi-vehicle accident, call Minner Vines Moncus Injury Lawyers at (859) 550-2900, fill out a contact request form, or use our messaging feature to get in touch with our team. There's no cost to contact us and your consultation is confidential.
Why You Need To Hire a Car Accident Lawyer in Lexington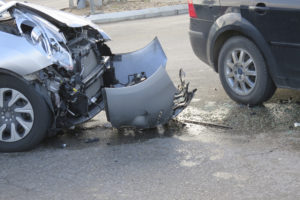 When a multi-vehicle accident occurs, you may be confused about how to proceed. Kentucky's no-fault insurance system is complicated. Whatever the severity of your injuries, it can be difficult to determine how Kentucky laws apply to your particular case and what you should do next. With multiple vehicles involved, you may not know where to turn in order to make a claim. If an insurance company offers a settlement, you may not know what the settlement represents or whether it's in your best interest to accept the offer.
Don't be tempted to accept whatever comes your way after a multi-vehicle accident. Instead, you can work with a multi-vehicle accident lawyer to ensure your interests are represented and you get the compensation you deserve. An experienced car accident lawyer in Lexington can help you take the right steps involved with an accident claim. Experienced counsel can assist you in gathering the evidence you need, filing your claim, and pursuing it until you receive fair compensation.
Without an experienced multi-vehicle accident attorney in Lexington fighting for you, you're unlikely to get the compensation you deserve. You may miss critical types of compensation that you can claim. You may not know how to build your case or make convincing arguments. An experienced attorney can ensure that you're getting a fair resolution after an accident. An attorney can also help you pursue your claim effectively in order to minimize the interruption in your life.
At Minner Vines Moncus Injury Lawyers, we handle everything on your behalf. Our experienced lawyers take care of each case filing, phone call, and legal argument in a way that's targeted to optimize the results in your case. Our skilled legal advocacy is your peace of mind. Ultimately, with our legal services, your final settlement may be much greater than if you tried to manage the case on your own.
Why Choose Our Lexington Multi-Vehicle Accident Lawyers
Since our humble beginnings, the attorneys at Minner Vines Moncus Injury Lawyers have grown to become a national leader in personal injury cases and car accident cases of all types. With decades of experience powering our law firm, we have skilled attorneys and a dedicated support staff that work tirelessly to get you the best possible results. Prominent publications like the National Law Journal, Super Lawyers, Chambers USA, and Benchmark Litigation have all noted our successes and featured our lawyers as industry leaders.
To us, each client is an opportunity to help a deserving multi-vehicle accident victim get the compensation they deserve. Our attorneys have collected billions of dollars on behalf of our clients. We want to show you how the attorneys at Minner Vines Moncus Injury Lawyers stand apart.
Cases We Handle
Our Lexington accident attorneys have handled thousands of cases, including multi-vehicle accident cases. Here are some of the types of multiple-vehicle accident cases we handle:
No matter how your accident occurred and no matter the issues that may be involved in your multi-vehicle accident, our attorneys are prepared to help. Our lawyers can help you determine the cause of the accident and what issues and questions may be relevant to pursuing your claim.
Frequently Asked Questions
Multi-vehicle accidents can be very confusing. The answers to some of our most frequently heard questions are listed below. If you have any specific questions about your claim, do not hesitate to call us at (859) 550-2900.
Is Kentucky a no-fault state for multi-vehicle accidents?
Kentucky car accident laws are complex. Drivers may choose to participate in a no-fault system that pays the insured party directly for a certain amount of medical bills relating to physical injuries. In addition, there are important exceptions in Kentucky law that allow any victim of a multi-vehicle accident to seek compensation from a third party if their medical bills total more than $1,000 or if the victim suffers a serious injury. Victims of multi-vehicle accidents often meet the threshold in order to claim third-party compensation after a car accident.
What are my rights if I'm hurt in a multi-vehicle accident in Kentucky?
If you're hurt in a multi-vehicle accident because of the negligence, recklessness, or intentional misconduct of another party, you have the right to seek compensation from the person or party who is responsible for your injuries. You may claim compensation for a wide variety of losses, including economic losses like medical bills and non-economic losses like pain and suffering. Your recovery after a multi-vehicle accident is not automatic. It's up to you as the accident victim to prove that the other party is responsible for the accident. You must also prove what damages you have that qualify for compensation.
What do I have to prove to win my multi-vehicle accident case in Kentucky?
To win your multi-vehicle accident case in Kentucky, you must prove that the other party was negligent. In other words, you must show that they acted carelessly, recklessly, or intentionally in a way that caused the accident. Fault may not always be immediately clear. In a multi-vehicle accident, there may be multiple parties at fault for the accident. Winning your claim means identifying the responsible party and presenting the evidence that shows what you deserve to recover.
How do I prove fault in a multi-vehicle accident case?
To prove fault in a multi-vehicle accident case, you take steps to build the evidence. Eyewitness testimony, photographs, vehicle damage, debris on the road and even expert witnesses can all be part of the evidence in order to demonstrate fault in the case. Kentucky law allows you to hold multiple parties accountable, and you may even be able to claim compensation if you're partially to blame for the event leading to the accident. It's important to look at each element that you must prove and then develop the evidence that proves that element. Experienced legal counsel can help you determine what evidence you need to prove each aspect of the claim.
Kentucky Accident Statistics
According to the Kentucky State Police, there are more than 130,000 traffic crashes on public roads in Kentucky each year. Drivers report another 24,000 parking lot accidents each year. These statistics are likely understated because many drivers choose not to report minor accidents. Of the more than 150,000 accidents that occur in Kentucky each year, about 91,000 involve multiple vehicles.
Put another way, about two-thirds of accidents are multi-vehicle accidents. Multi-vehicle accidents lead to nearly 300 fatalities each year in Kentucky alone.
Contact Our Auto Accident Lawyers in Lexington Today
Minner Vines Moncus Injury Lawyers has a long history of advocating for victims in the Lexington area. When you're hurt in a multi-vehicle accident, we know that you need compensation now. Dealing with injuries, physical limitations, mental injuries, and lost wages can be a struggle after a car accident. That's why our Lexington multi-vehicle accident attorneys work nonstop in order to help accident victims get the relief that they deserve.
Kentucky imposes time limits to bring a claim after a multi-vehicle accident. Don't wait any longer to contact our legal team. Contact the Lexington multi-vehicle accident lawyers at (859) 550-2900 today to speak with a friendly and understanding member of our team. You can also chat live using our messaging form, or send us an email. We look forward to working with you.