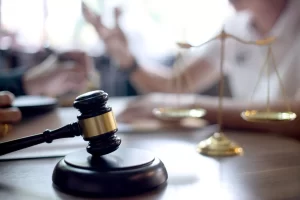 If you were injured in an accident and are seeking compensation for your injuries, you will have to prove that another party is responsible for the accident. Many personal injury lawyers rely on expert witnesses to help them win complex cases.
Personal injury cases can arise from a wide range of injuries, including those caused by car accidents, construction accidents, bicycle accidents, and much more. Good personal injury lawyers know the legal aspects of all injury cases, but the best lawyers have an extensive network of respected expert witnesses to support your case with authoritative testimony on the technical aspects of your accident, injury, or illness.
What is an Expert Witness?
An expert witness is a professional with specialized knowledge, education, and experience in a particular field. An expert witness is often used in a lawsuit where technical, medical, or scientific knowledge or perspective will help the judge or jury understand the facts of the case or make an opinion about liability.
Before they can testify, the professional will have to be qualified as an expert based on their relevant training and experience. Unlike other witnesses in the case (called lay witnesses), expert witnesses can offer their professional opinion on aspects of the case that go beyond their personal perception or observation.
Testimony from experts is generally viewed as unbiased, unlike family or friends of either party. However, each side often has its own expert witness(es), leaving the judge or jury to weigh the expert's credibility and determine which one to believe.
The expert's demeanor and overall likability, professional reputation, and confidence in explaining complex subject matter to a jury can make or break a case. Savvy personal injury lawyers know which experts will make a good impression.
How Can an Expert Witness Help With My Personal Injury Case?
An expert can help you win your case by offering testimony to prove the legal elements needed to support your claim for damages.
Suppose you were injured by a defective product. You can testify about the facts–where you bought the product, how you used it, and what happened when you got hurt. All of that is important, but it's not enough to win your case.
An expert can testify about the manufacturing process, best practices and safety regulations, the significance of using certain materials to construct the product, and many other technical aspects often involved in a product liability case.
Based on their training and experience, they help prove liability by offering their educated opinion on how the product was defective or why it malfunctioned.
You can testify about what injuries you suffered, how much work you missed, and how you were affected by your injuries, but that's not enough to obtain the full amount of compensation you deserve. Experts can help with any aspect of your case that requires technical analysis or projections, professional authority, or expert knowledge.
What Types of Expert Witnesses Are There?
Of course, the experts chosen for your case will need to match your specific circumstances and needs.
Many different types of experts could help support your case, including:
Economists can calculate how much your earning capacity has been reduced because of your injuries.
Medical experts can offer their opinions about the severity of your injuries, how long your recovery may take, whether you're expected to make a full recovery, and what potential long-term complications you could suffer.
They're also used in medical malpractice cases to testify about what went wrong during a botched procedure, misdiagnosis, or improper follow-up care.
Accident reconstructionists can be helpful in all kinds of traffic accident cases, including those involving truck accidents, high-speed crashes, and defective highway design.
Engineers may offer industry-specific testimony in construction accidents, aviation accidents, bridge collapses, or explosions.
Psychologists and psychiatrists can support claims for non-economic damages due to anxiety, depression, and other symptoms of mental and emotional trauma caused by your accident.
How Much Does an Expert Witness Cost?
Fees may vary by state and by area of expertise, but the cost for an expert witness can be quite high. After all, the best experts will be highly educated with years of experience in a specialized field. They are well-respected in their professions, and they don't work for free.
Experts generally charge an hourly rate. They'll need to spend time reviewing all of the relevant documents in your case. They often write a report, which also takes time. If the case makes it to trial, you have to pay for their time testifying in court as well.
Good news: most personal injury attorneys will front this cost so that you don't miss out on the benefits of a top expert just because you don't have the money. Lawyers understand that costs can be tight after an accident, which is why they work on a contingency fee basis (you don't pay them unless they win).
Minner Vines Moncus Injury Lawyers can fight for your, contact our office at (859) 550-2900 to schedule an appointment with one of our compassionate and experienced Lexington attorneys today.