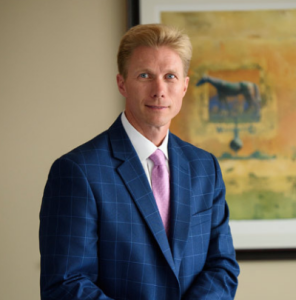 Did you or a loved one sustain injuries due to a medical error? Victims of medical malpractice in Lexington, KY, are entitled to seek compensation for their losses. An experienced Lexington medical malpractice lawyer at Minner Vines Moncus Injury Lawyers can help you fight to recover compensation for medical bills, lost wages, and your pain and suffering.
Our law firm is one of the most successful personal injury firms in the area. We've recovered over $1 billion in compensation for our injured clients over the years.
Medical malpractice can lead to catastrophic results. If you or a family member were harmed, contact or call our law offices in Lexington, Kentucky, at (859) 550-2900 to schedule a free consultation today.
How Minner Vines Moncus Injury Lawyers Can Help With a Medical Malpractice Claim in Lexington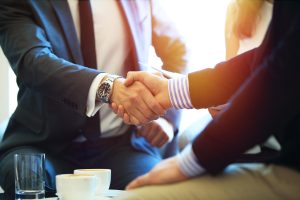 According to some experts, medical malpractice is the third leading cause of death in the U.S. As many as 440,000 people die because of medical errors each year. Unfortunately, when a doctor makes a mistake, the patient is left to suffer the consequences.
An experienced Lexington personal injury lawyer can help you fight to hold the negligent healthcare provider accountable.
At Minner Vines Moncus Injury Lawyers, we have over 70 years of experience between us. Our team has been recognized by the National Law Journal for achieving one of the Top 100 verdicts in America multiple times. We've also been recognized by The Best Lawyers in America® as "Lawyer of the Year" and listed among Super Lawyers.
When you choose our lawyers to represent you, we will:
Investigate to determine how you were injured and who was responsible
Work with leading medical experts as we build your case
Offer support and guidance every step of the way
Negotiate with the insurance company on your behalf to win a fair settlement
You deserve time to focus on recovering after a serious injury. Our Lexington personal injury attorneys can handle the legal work. Just give us a quick call to schedule a free initial consultation today.
What Is Medical Malpractice?
Medical malpractice occurs when a doctor, nurse, or medical professional provides care that does not meet the generally accepted medical standard of care. In other words, it occurs when someone makes a mistake that no reasonable medical professional would have made under the circumstances.
Medical malpractice can occur under many different circumstances.
Our Lexington medical malpractice attorneys at Minner Vines Moncus Injury Lawyers handle all types of claims involving medical negligence, including those involving:
Anesthesia errors
Emergency room errors
Hospital-acquired infections
Failure to diagnose cancer
Surgical errors
Nursing negligence
Hospital negligence
OBGYN errors
Pharmaceutical errors
Radiology errors
All medical professionals can be held liable for malpractice. That includes doctors, nurses, administrative staff, and even dental professionals. If you believe you were a victim of malpractice, don't hesitate to call our law firm for a free consultation today.
What Is My Lexington Medical Malpractice Case Worth?
Your case value depends on a variety of factors. While every case value is different, many of the same factors are relevant to every medical malpractice claim.
Some of the most important factors to consider are:
The type of harm you've suffered
The nature of the doctor's mistake
Whether you've suffered damage to your quality of life
Whether your ability to work is impacted
The cost of your medical treatment
The types of medical care you'll require
Your emotional and physical suffering
Our medical malpractice lawyers in Lexington will carefully review your case and document your losses before we file a claim for compensation with the insurance companies. To learn more about how we can help, give us a quick call today.
What Types of Damages Are Available to Victims of Medical Malpractice?
Damages in medical malpractice cases are divided into two categories: economic damages and non-economic damages. Your economic damages are meant to cover all financial costs associated with the accident and injury.
You may be entitled to compensation for:
Past medical expenses
Additional future medical treatment
Lost wages
Reduced earning potential
Physical therapy
Rehabilitation
Medications
In-home assistance
Home modifications
And more
Non-economic damages, on the other hand, compensate for losses such as:
Pain and suffering
Mental anguish
Diminished quality of life
Physical disfigurement and scarring
Anxiety, depression, and PTSD
Chronic pain
Unlike many other states, Kentucky law does not cap the amount of damages you can recover in a case involving medical negligence.
Our lawyers know how important it is to recover the maximum compensation available if you're struggling with injuries caused by a healthcare provider's mistake. We'll fight for every dollar you deserve to help you get back on your feet again.
Our Lexington Medical Malpractice Attorneys Will Fight To Recover Compensation for All of Your Injuries
Medical negligence can cause significant long-term damage. Some victims suffer additional injuries, such as broken bones and nerve damage. Others are left to struggle with worsened underlying medical conditions and additional complications.
Some of the most common long-term consequences of medical malpractice include:
The need for more invasive, extensive, and expensive medical care
A reduced life expectancy
Loss of the ability to enjoy the activities you enjoyed prior to the medical mistake
Infections, which can lead to sepsis
Stroke
Heart attack
Bed sores
Anxiety, depression, and other mental health conditions
These types of complications can change your life forever. If you suspect you were a victim of medical negligence, contact our legal team to learn more about our practice areas today.
What Causes Most Medical Errors in Lexington, Kentucky?
Some of the most common causes of medical mistakes include:

Underqualified healthcare professionals
Outdated knowledge and technology
Fatigued hospital employees
Failure to diagnose a disease
Misdiagnosis
Failure to order the correct diagnostic tests
Misinterpreting lab results
Failure to recognize the patient's symptoms
Failure to take a full patient history
Failure to properly monitor the patient before, during, and after a medical procedure
Failure to provide proper post-operative instructions
Understaffing
Defective medical equipment
Operating on the wrong body part
Mistaken patient identities
Failure to refer a patient to a specialist when necessary
Physician bias
Since the COVID-19 pandemic began, hospitals have experienced an unprecedented labor shortage. Many physicians chose to leave employment due to burnout. Understaffed hospitals and medical facilities can also create a situation where mistakes occur.
Regardless of the reason, you may have a valid medical claim if you received substandard care. Reach out to our Lexington medical malpractice attorneys at MInner Vines Moncus Injury Lawyers to discuss your legal options today.
How Do I Prove Medical Malpractice if I Was Harmed by a Doctor's Mistake in Kentucky?
Proving medical malpractice is always a challenge. Medical malpractice laws tend to protect doctors and hospitals from lawsuits.
Proving your case requires establishing:
That there was a doctor-patient relationship, or the defendant owed you a legal duty of care
The medical standard of care in your case
A breach of the medical standard of care (failure to provide an acceptable level of care)
You sustained some type of damage because of the medical error, whether physical, emotional, or financial
Establishing the medical standard of care can also be challenging. The relevant standard will vary from case to case, depending on:
The medical condition involved
The patient's history, including age, life expectancy, and overall health
The defendant's position
Geographic location
Testimony from medical experts is always required to prove your case. Before you take legal action, you'll need a certificate of merit stating that an expert has reviewed your case and believes there is a reasonable basis for the lawsuit.
Our lawyers in Lexington have relationships with trusted experts who can help establish the medical standard of care that applies to your case. With their help, we'll have the tools to prove that the level of care you received was inadequate.
How Long Do I Have To File a Medical Malpractice Lawsuit in Kentucky?
Under Kentucky law, you have only one year after the malpractice occurred to file a lawsuit. In a car accident case, the statute of limitations starts running on the date of the accident. Medical malpractice claims are often more complex.
A discovery rule applies in medical negligence cases. You're required to take legal action within one year of the date you knew, or reasonably should have known, that you were a victim of medical malpractice.
These deadlines are important. If you file a lawsuit more than one year after you should have discovered the injury, the court will simply dismiss your case. Of course, that means you'll lose the right to hold the responsible doctor or hospital accountable for their error.
Contact a Lexington Medical Malpractice Lawyer for a Free Consultation
You trusted your doctor to provide quality care. If your treatment made your condition worse, you may have a valid medical malpractice claim. To learn more about your options, call a Lexington medical malpractice lawyer at Minner Vines Moncus Injury Lawyers for a free case review.