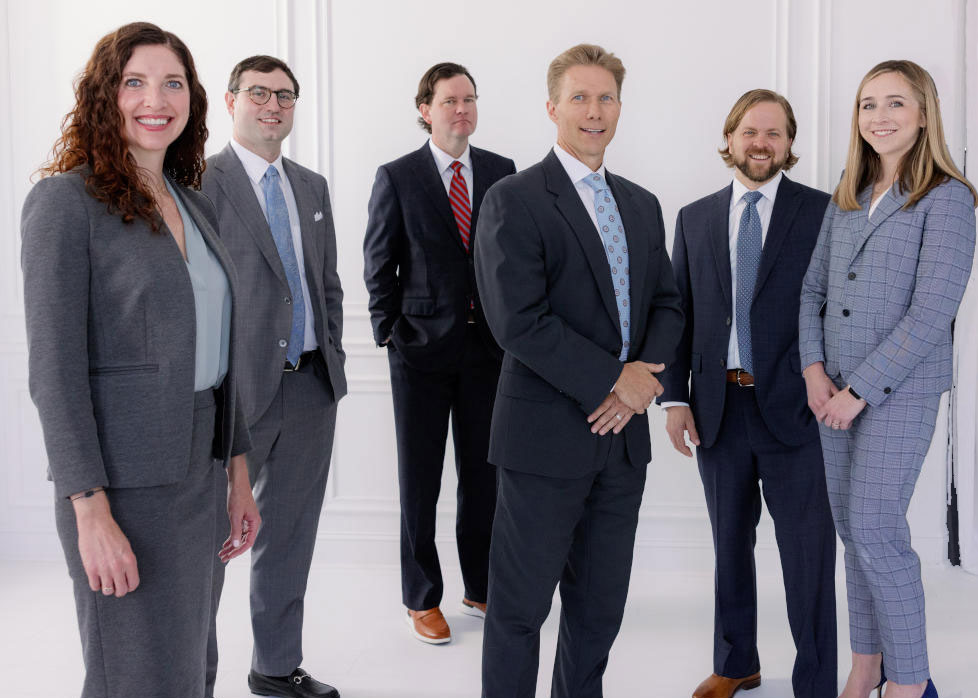 Were you or a loved one harmed because of a defective medical device in Kentucky? If so, you may be entitled to significant compensation for your injuries and suffering. The Kentucky defective medical devices lawyers at Minner Vines Moncus Injury Lawyers can help you fight to get every cent you deserve.
Our trial attorneys have 70+ years of experience and have won millions in settlements and verdicts for clients just like you. With us in your corner, you can focus on your recovery and know that we'll work tirelessly to get the best possible results for you.
Contact our Kentucky law offices to learn more. Your first case evaluation is absolutely free, so give us a call at (859) 550-2900 or reach out to us online today.
How Minner Vines Moncus Injury Lawyers Can Help If You've Been Hurt By a Defective Medical Device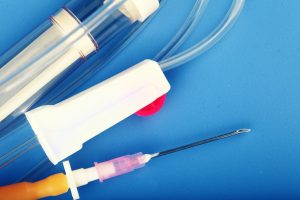 You trusted that a medical device would help your quality of life. Unfortunately, it turned out the device was defective and made things worse. The company responsible for that defective medical device should be held fully accountable. You'll need an experienced Kentucky personal injury lawyer fighting for you to make that happen.
At Minner Vines Moncus Injury Lawyers, our attorneys have been standing up to big corporations, hospitals, and insurance companies for years. We're ready to put 70+ years of collective experience behind your case and level the playing field.
When you trust our law firm with your defective medical device injury case, you can expect us to:
Conduct a full investigation into the circumstances surrounding your injury
Consult experts familiar with your medical device, how it's supposed to function, and other instances of failure or malfunction
Review your medical records and relevant health information
Investigate to determine if your device has been recalled by the FDA
Identify how your device was defective and work to establish the groundwork for a strong product liability case
Handle all conversations with the manufacturer, hospital, doctor(s), and insurance company
Negotiate a settlement or litigate your case at trial, if necessary.
Our goal is to help you maximize your financial recovery and hold all at-fault parties responsible. We'll work tirelessly to help you get back on your feet – physically, emotionally, and financially. Call our Kentucky personal injury attorneys to discuss your case for free now.
What is a Medical Device?
According to the FDA, a medical device is defined as any "​​instrument, apparatus, implant, machine, [or] tool" used to "diagnose, prevent, mitigate, treat, or cure disease or other conditions" in the body. They alter the structure or function of the body, rather than causing a chemical reaction like pharmaceutical drugs.
In more simple terms, a medical device is used to physically change how the body works to improve a medical condition.
Medical devices fall into one of three different classifications:
Class I: low-risk devices, such as small surgical instruments and bandages
Class II: moderate-risk devices, such as IV pumps, catheters, and absorbable sutures
Class III: high-risk devices, such as pacemakers, ventilators, and vascular stents.
Any medical device, regardless of classification, can pose a threat to health and safety. For that reason, these devices must be cleared or approved by the FDA before they can be used in patients.
However, that doesn't mean that dangerous devices don't make it to market.
How Do Defective Medical Devices Make it Into Patients?
Medical devices aren't like drugs or pharmaceuticals. They're not as highly regulated. Many medical devices aren't actually approved by the FDA. Instead, they are cleared through the FDA's 510(k) process.
Under 510(k), a medical device can gain clearance if a company can show that it is just as safe (or safer) than a similar device that's already being used in patients. The company does not have to run clinical trials or prove that its product is safe to use.
As a result, dangerous products enter the market – and are used in patients – every day. Patients like you and your loved ones become the test subjects and are the first to learn about how medical devices are dangerous.
We Handle All Defective Medical Device Cases in Kentucky
At Minner Vines Moncus Injury Lawyers, we represent clients in matters involving all defective medical devices, including:
Pacemakers
IVC filters
Transvaginal mesh
Dialysis filters
Hip replacements
Knee replacements
Insulin pumps
Morcellators
IUDs
Breast implants, and more.
Contact us to learn more about our defective medical device cases and your rights as an injured patient. We work on a contingency basis, which means there's no risk to you to ask for our help. You don't pay if we don't win. End of story.
Who's Liable For Injuries Caused By a Defective Medical Device in Kentucky?
While the FDA may not require medical device companies to put safe products on the market, the state of Kentucky does. Under the state's product liability laws, these companies can be held financially accountable for harms caused by a defective or unreasonably dangerous product.
There are three main types of defective medical device cases: design defect, manufacturing defect, and marketing defect (failure to warn).
Design Defects in Medical Devices
A medical device suffers from a design defect when it is dangerous because of the way it was planned and designed. It doesn't matter how carefully it was assembled or put together. It's inherently unsafe because of its design – and there's a reasonably safer way to make it.
For instance, many hernia mesh products have been said to have design defects because of the materials chosen to construct the device.
Manufacturing Defects in Medical Devices
A medical device suffers from a manufacturing defect when it is dangerous because of the way it was put together. Its design is safe, but there was an error somewhere along the way when it was being assembled. A manufacturing defect can affect one single device or an entire batch.
Let's say a wheelchair has a safe design. When assembled according to the blueprints, it's safe to use. But, during the manufacturing process, an important bolt wasn't used to attach the brake to the wheel. This would be an example of a manufacturing defect.
Marketing Defects in Medical Devices
Companies have a responsibility to inform consumers – including doctors and patients – about potential risks associated with a medical device. However, when medical devices aren't subject to rigorous trials and studies, many risks are simply unknown. The company remains strictly liable for these risks, despite the fact that their devices may be "cleared" by the FDA.
Imagine that your doctor implanted an IVC filter to help reduce the risk of blood clots after a car accident. This IVC filter wasn't thoroughly tested, so the company didn't know that there was a high likelihood that it would break apart after it was implanted – posing a serious threat to your health. The company could be liable for your injuries for its failure to warn you about a potential risk associated with its product.
What Is My Defective Medical Device Case Worth?
It depends on things like:
The extent and severity of your injuries
Your medical bills – both present and future
Whether your ability to work and earn an income has been affected, and
The pain and suffering you've endured.
The best way to know what your case might be worth is by consulting a Kentucky product liability lawyer with extensive experience handling defective medical device cases.
What Compensation Can I Get For Injuries Caused By a Defective Medical Device?
Victims of defective medical devices can typically seek economic and non-economic damages.
This can include money for:
Present and future medical expenses, including revision surgery, rehabilitation, and medication
Nursing care
Lost income and wages
Disability
Pain and suffering
Loss of quality or enjoyment of life
Disfigurement and more.
If a dangerous medical device results in wrongful death, damages may also be available to surviving family members for the cost of a funeral and lost financial support.
In some instances, punitive damages might also be available. These are awarded when there is evidence to show that a company knew that a product was defective or unreasonably dangerous, but failed to take action to get it off of the market.
How Long Do I Have to File a Lawsuit If I've Been Hurt Because of a Dangerous Medical Device in Kentucky?
Most product liability cases – including those involving a defective medical device – must be filed within one year of injury. The statute of limitations begins to run when the device is first used or the injury is first discovered, whichever is later.
However, Kentucky has a statute of repose that applies. There will be a rebuttable presumption that a device is not defective if it's been more than 8 years since it was manufactured. This won't bar a lawsuit, but it can make it more difficult for victims to win.
So, it is critical to get an experienced defective medical device lawyer in Kentucky involved as soon as you've learned about your injury.
Schedule a Free Consultation With Our Kentucky Defective Medical Device Lawyers
Medical device companies must be held fully accountable for dangerous products they sell to patients in the state of Kentucky. Minner Vines Moncus Injury Lawyers is here to make sure that happens when their clients get hurt.
If you've been injured or lost a family member, call our Kentucky defective medical device lawyers for immediate legal assistance. Our law firm will be there to help you fight to maximize your financial recovery and move forward with your life.
Your first case evaluation is 100% free, so give us a call to arrange yours today.