Have you or a loved one been hurt in an accident in Kentucky? You might be entitled to compensation for the costs and trauma of your injury. Our nationally acclaimed Kentucky personal injury lawyers at Minner Vines Moncus Injury Lawyers are ready to fight to get you the money you deserve. We understand your quality of life depends on the outcome of your case.
Our lawyers have been fighting for personal injury victims like you for decades. We've gained an unbeatable reputation for our exceptional work. Our lawyers have recovered more than $1 billion in compensation on behalf of our seriously injured clients. Rest assured that our skilled legal team will work tirelessly to achieve the best results for you. 
Your first consultation is free, so contact or call our law offices now at (859) 550-2900 to learn more about how we can help you. Please don't wait; your health and well-being are important to us.
Why You Want Minner Vines Moncus Injury Lawyers Handling Your Case If You've Been Injured in Kentucky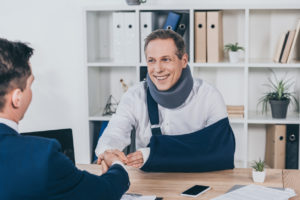 After a serious accident, we know the weight a pending lawsuit can have on you and your family. We also know how the at-fault party will try to take advantage of your situation and try to get you to settle for less. Hiring a Kentucky personal injury attorney with a wealth of experience will make all the difference. 
Here's why you need to hire the team at Minner Vines Moncus Injury Lawyers to take charge of your personal injury case.
Our attorneys have decades of collective experience fighting for clients just like you.
We've set the benchmark for plaintiff litigation by being named among "The Best Lawyers in America."
We bring a personable and diligent level of professionalism that accurately represents our clients' interests.
Attorneys at Minner Vines Moncus Injury Lawyers have achieved the highest AV Rating from Martindale-Hubbell.
We get results – $1 Billion in settlements and verdicts for our clients (and counting).
When you hire our law firm, we'll use our dedicated, battle-tested team of trial attorneys to help to secure the financial award you deserve. The awards and distinctions we've received reflect the effort we put forth in serving our clients. Let us help you get the recovery you need. 
As the leading accident and injury attorneys in Lexington, KY, we are waiting to help you. Call Minner Vines Moncus Injury Lawyers today at(859) 550-2900 to begin your free consultation. 
Do I Have a Personal Injury Case?
Maybe – if you've been injured or lost a family member because of someone else's careless behavior. You could also have a personal injury case if you were attacked or assaulted, or if a dangerous product caused you to get hurt.
Our personal injury attorneys in Kentucky are here to help you determine if you have a viable personal injury claim. 
The burden is on you to prove that the defendant was the cause of your injury. That is why it's vital to hire an experienced attorney in Kentucky to help you assess your case and determine the amount of compensation you deserve. 
Why Should I Hire a Personal Injury Lawyer?
Hiring a lawyer is one of the best things you can do if you've been hurt in an accident.
Here's why:
You Need to Level the Playing Field: Personal injury law is complicated. If you're not equipped with the necessary knowledge to fight your case, your outcome will suffer. You want to level your playing field by hiring an attorney with experience handling cases like yours.
You'll Increase the Odds of a Win: Your personal injury lawyers will work tirelessly to prepare your case for trial. Once the insurance company knows the experts handling your case, they will be more likely to match the amount your attorney determined are appropriate. Statistics show that victims who hire lawyers tend to win their cases more often – and win more money in the process. 
You Deserve Time to Get Better: Your lawyer will be there to take the burden of litigation from you and allow you time to rest and recover. They'll stay in constant contact with you throughout the litigation process so that you're always in the loop – without the responsibility of keeping track of every detail. 
You'll Probably Be Blamed: The insurance company and defendant will inevitably blame you for your injuries. If you do nothing, you could watch well-deserved compensation disappear. Your lawyer will know how to anticipate these tactics and be able to step in and defend you. The less fault you share, the more money you can get when your case is resolved.
If you wait to hire a Kentucky personal injury attorney, you put your interests at risk each day that passes. We understand how difficult and frustrating personal injury cases can be. That's why at Minner Vines Moncus Injury Lawyers, we invite you to lean on us for guidance and comfort. 
Our Personal Injury Practice Areas
We take pride in representing your case and have experience in handling all types of personal injury cases in Kentucky, including: 
Don't hesitate to reach out to our law offices, conveniently located in the heart of Fayette County, to discuss your case. We'd be happy to help you understand your legal options and explain how we might be able to help.
I Got Hurt in an Accident in Kentucky. What's My Personal Injury Case Worth?
Each personal injury case varies based on its own specific facts and circumstances. 
Our attorneys can make a fair assessment of your case by looking into things like:
Medical records and current medical bills
Out of pocket expenses
The type of injury you've suffered
Long-term issues you might face because of your injury
The cost of future treatment, and
Your mental health and suffering.
Our goal is to maintain control when it comes to deciding what your case is worth – not the insurance company. 
How Long Do I Have to File a Personal Injury Lawsuit in Kentucky?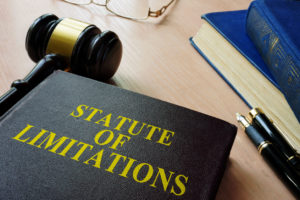 In Kentucky, you have one year to file your claim from the date of your accident. If you miss the deadline set by the statute of limitations, you'll lose the right to recover the money you really need. 
Some cases, like medical negligence and product liability, can specialized statutes of limitations for recovery. In these situations, you might have additional time to file a lawsuit after getting hurt. 
It's crucial to get a Kentucky personal injury attorney involved early enough to avoid missing deadlines relevant to your case. With Minner Vines Moncus Injury Lawyers, you have the upper hand in litigation because of our experience with various personal injury cases. 
What Compensation Can I Get After an Accident in Kentucky?
In most personal injury cases, two types of damages can be awarded: economic and non-economic.
Economic damages include money for financial costs and losses, like:
Medical bills
Lost wages
Disability
Nursing care
Funeral expenses, and more.
Non-economic damages include money for more personal, hard-to-value things like:
Pain and suffering
Mental anguish
Loss of enjoyment of life
Disfigurement
Loss of consortium, and more.
Our experienced trial attorneys will explain the severe nature of your injury to the jury. Since this evidence allows the jury to relate to your pain and suffering, the jury will be more likely to award you more than just medical expenses. 
In some rare cases, you can recover punitive damages. Punitive damages punish those engaged in reckless conduct. These product liability cases occur when companies know their product causes injury and calculate whether they would lose more money in lawsuits or fixing the problem. Kentucky punishes companies for this to deter other companies from this type of behavior. 
Can I Still Get Money If I'm Partially At Fault For the Accident?
Kentucky has pure comparative negligence laws. Under this contributory fault system, it allows allows you, the plaintiff, to recover compensation even if you are partially responsible for your accident. However, your amount of recovery will be reduced by your percentage of fault. 
For example, let's say you're assigned 30 percent of the blame for your accident. Your damages will be reduced by 30 percent. You'll also be liable for 30 percent of other victims' damages.
Insurance companies love to blame the victim. The more blame that's placed on you, the less money you'll be able to get. Our personal injury lawyers will defend you against these types of strategies adn work to protect your ability to secure the compensation you deserve.
What Is Negligence and How Do I Prove It?
Negligence is a theory of recovery for personal injury actions. When bringing a negligence action, you are responsible for proving that the defendant's carelessness was the cause of your injury. 
There are essentially four elements to prove negligence, including: 
The defendant owed you a duty of care
The defendant breached that duty of care
The defendant was the cause of your injuries, and
You suffered damages from your injury.
The most challenging part of proving negligence is proving causation. In Kentucky, it is a two-step process. The plaintiff must prove the defendant was a substantial factor in causing the injury. There is no rule of law that relieves the defendant from liability. 
It's crucial to hire a personal injury attorney in Kentucky who's familiar and knowledgeable in Kentucky law to help you allocate fault in your claim. 
How Much Does it Cost to Hire a Personal Injury Lawyer?
Nothing upfront. Personal injury lawyers work on a contingency fee basis. You only pay if your lawyer wins your case. The amount you pay is predetermined ahead of time. This structure gives personal injury attorneys an incentive to work harder and smarter.
At Minner Vines Moncus Injury Lawyers, we're confident that we'll win your case. That's why we're willing to assume all of the risk from the start. You only pay us if we win – that's a guarantee. Call us to discuss legal representation for your personal injury case today.
Will My Case Go to Trial?
Statistically speaking, most don't. About 4 out of every 100 cases end up going to trial. Ultimately, whether your case goes to trial is entirely up to you. It depends on whether you receive a fair settlement deal and want to accept it, or if you'd rather have our experienced trial attorneys argue for a better result in court.
Regardless, our attorneys prepare every case for trial with the anticipation of the case going to trial. This way, no time is wasted and Minner Vines Moncus Injury Lawyers is prepared to win on your behalf. 
How Long Will My Personal Injury Case Take?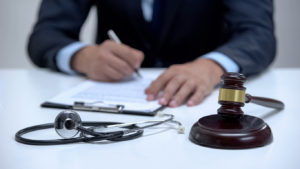 Often, people are ready for a quick settlement because they need money to live and cover the costs of their accident. But, these efforts are short-lived because they don't guarantee maximum recovery. So, speed isn't necessarily a good thing when it comes to your personal injury case.
At Minner Vines Moncus Injury Lawyers, we are transparent about the process and the timeline to effectively prepare your case. Since every case is prepared for litigation, our experienced personal injury attorneys make sure you are aware of the timeline to prepare your case, whether it be 2 months or 2 years. 
We want our clients to know the truth. Our attorneys maintain constant contact with our clients and update them continuously along the way to protect their interests. 
What Should I Do If I'm Injured in an Accident in Kentucky?
The steps you take after an accident are important. A misstep could be a disaster for your health, recovery, or your personal injury case.
If you are injured in an accident in the Bluegrass State, it's essential to:
Report the accident and remain at the scene (unless you require emergency medical care)
Seek medical attention as soon as you can
Document the scene and gather names of witnesses
Resist the urge to apologize or admit fault
Refuse to speak about the accident with an insurance adjuster, especially if it's being recorded
Then as soon as possible, call a personal injury attorney for help. At Minner Vines Moncus Injury Lawyers, we want to help take that burden from you. Let us help represent your interests and get you the compensation you need to recover. 
Why Should I File a Personal Injury Claim?
Accidents can cause life-altering injuries that affect both you and your family physically and emotionally.  If you're suffering from an injury from someone else's negligent action, you have the right to bring legal action so that you can get your life back on track. We know that catastrophic injuries bring high medical bills, lost income, and pain and suffering.
At Minner Vines Moncus Injury Lawyers, we want to help you recover as much as possible, so you don't have to suffer anymore. Let us help you assess your case with a free, no-obligation consultation, so you have a better idea of your potential recovery. 
How Can a Personal Injury Lawyer Help Me After an Accident?
The most favorable results come from hiring a reputable personal injury attorney for your case. By hiring a Kentucky personal injury attorney, you are building a solid case that represents the seriousness of your case to the defense and their insurance company. 
Since the statute of limitations begins immediately after your accident, it's essential to speak to an attorney and get your case in order. Once hired, a Kentucky personal injury lawyer is responsible for effectively researching your case and getting you the compensation you deserve. 
Our Kentucky personal injury attorneys at Minner Vines Moncus Injury Lawyers will help you document all relevant evidence needed to move your case forward. Additionally, your personal injury attorney will interview witnesses that will potentially serve your interests in a jury trial. 
What is a Personal Injury Case?
A personal injury case is any case where an individual suffers an injury from another individual, business, corporation, or government agency. 
These types of cases can include: 
Car accidents
Neglect cases
Medical malpractice and negligence 
Catastrophic personal injury 
Wrongful death 
Contract disputes 
Products liability 
Corporate fraud and wrongdoing 
Our Kentucky personal injury lawyers at Minner Vines Moncus Injury Lawyers have the experience and knowledge you need to get the compensation you deserve. 
Who Can Be Liable In a Personal Injury Case?
To prove an individual is liable in a personal injury case, you, the plaintiff, must prove the defendant is legally responsible for your injuries.
This could mean that the defendant was negligent, strictly liable under Kentucky state law, or harmed the plaintiff intentionally.
Potentially liable parties could include:
Motorists
Property owners
Dog owners
Medical professionals
Hospitals
Insurance companies
Companies that design, make, or sell dangerous products, or
Government agencies.
This is not an exhaustive list. Under Kentucky law, anyone who contributes to an accident – directly or indirectly – can be liable for resulting harm.
What's the Burden of Proof in a Personal Injury Case?
In Kentucky personal injury cases, the plaintiff must prove the defendant's liability by a preponderance of the evidence. This simply means that the plaintiff's story (when supported by facts and evidence) is more likely true than not.
The burden of proof is on you in a personal injury case. Speaking to a well-seasoned trial attorney with experience in cases like yours is detrimental. Our readiness is to your benefit. Let us help you! 
What is the Personal Injury Claims Process?
During your consultation with one of our Kentucky personal injury lawyers, we will advise you about the evidence to be collected to conduct a thorough assessment of your case. Our team will then begin to thoroughly prepare your case for trial by interviewing witnesses, investigating accident scenes, reconstructing accidents, and consulting with medical experts. 
Depending on the facts and evidence collected, one of our seasoned attorneys will advocate for a settlement or advise you to proceed with a jury trial. However, the choice is yours. Either decision involves risk, and we realize the high stakes in the outcome of your case. 
Even though we can't guarantee an outcome, our experienced personal injury lawyers have handled thousands of personal injury cases. Insurance companies and defendants are aware of how seriously our firm pursues each case to serve justice. 
Do I Have to Go to the Doctor After an Accident?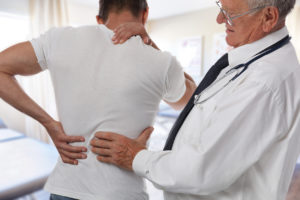 We highly advise you to seek medical care for any personal injury accident, no matter how small your injuries may seem. Depending on the type of injury, the damage can take a few days to manifest, and the longer you wait, your potential lawsuit suffers. 
Why? You'll need to prove that your accident caused your injury. The sooner you can get your injury documented by a medical profes
If the injury occurred in the workplace, you only have a brief period of 24 hours to report the accident to your employer for a workers' compensation claim. Since Kentucky follows a "no-fault" system, you don't have to prove anyone's negligence caused your injuries. However, you can't file a claim directly against your employer. The only way to recover is through a workers' compensation claim. 
Who Pays My Medical Bills?
In Kentucky, almost everyone has personal injury protection (PIP) to pay for medical bills up to $10,000. This will be the primary source of funding for your medical bills and costs. If your injuries are severe, there's a good a chance that your medical expenses will exceed your PIP benefits. If this happens, your attorney can help you consider your options and seek damages from those responsible for your injuries.
At Minner Vines Moncus Injury Lawyers, we can provide basic information that you may not know to help you before it's too late. Our main goal is to get your compensation to provide long-term care through settlement or jury trial.
Call Our Kentucky Personal Injury Attorneys Today
As the victim of a personal injury case, it's essential to protect your interests as soon as possible after the accident. Call Minner Vines Moncus Injury Lawyers at (859) 550-2900 to discuss your case in a free consultation with one of our well-trusted Kentucky personal injury lawyers today.