Were you hurt at an amusement park in Kentucky? Was your child injured at Six Flags in Kentucky or another theme park? If so, the injury attorneys at Minner Vines Moncus Injury Lawyers are here to help you get the compensation and justice you are owed.
If negligence or carelessness on the part of theme park owners, management, or staff caused you or someone you love harm, you could take legal action to hold them accountable. Not only can an injury claim get you the compensation you need to pay your medical bills and other expenses, but it can help ensure that the same accident does not happen to other innocent patrons.
When a serious accident occurs at an amusement park in Kentucky, Minner Vines Moncus Injury Lawyers is ready to help the victims. While you are focusing on recovering from your injuries, park management, and their insurance companies will be looking for ways to minimize their liability for the accident. Our team of aggressive Kentucky trial attorneys will not let them deny or diminish their responsibility to you. When you hire us, you know that you have a legal team that is focused on holding the theme park responsible for the accident and getting you the compensation that you need.
Contact us at(859) 550-2900, chat with us live on our site, or fill out a contact form to schedule a free consultation with a knowledgeable member of our team today. We want to listen to you, and we are ready to fight for what you are owed. Time is limited to file an injury claim, so don't wait any longer. Call us now.
Causes of Amusement Park Injuries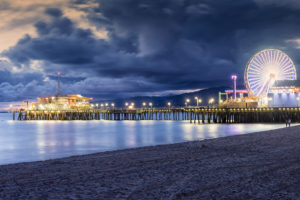 Accidents at amusement parks or theme parks can be caused by the negligence of the ride operator, ride safety inspector, or the manufacturer of ride equipment. According to a CNN report, The Consumer Product Safety Commission told CNN it estimates that in 2016, emergency room departments saw 30,900 injuries associated with amusement attractions, including rides, for both mobile and fixed-site parks. This number is an estimate taken from emergency room data from the National Electronic Injury Surveillance System and is not an exact count. The commission said it is aware of 22 deaths since 2010 associated with amusement attractions. This number excludes fatalities at water parks or water slides which include drowning.
Injuries to Children at Amusement Parks
According to statistics, thousands of children are injured every year at amusement parks or their parks. Many of these injuries to children require hospitalization and include injuries to the head, neck, arms, face, and legs. Most injuries reported appeared to be due to improper restraints or padding or were caused by the child falling in, on, off, or against the ride.
What Can Be Done About Amusement Park Injuries?
According to the CNN report, The Consumer Product Safety Commission oversees the regulation of mobile amusement parks. But, it's up to the individual state or locality to decide who is responsible for inspections of the mobile parks. For fixed-site amusement parks, there is not one body nationally that oversees regulation — instead, that is left to state and local governments. Several states do not regulate amusement parks at all. An independent amusement ride safety inspector said that once mobile rides are assembled at their location, they usually have only a visual inspection. He also said that rides might be assessed for damages using non-destructive testing, but the manufacturer usually dictates the frequency and the parts inspected.
The CNN report suggests the following best practices to prevent an amusement park or theme park accident:
Always follow all posted height, age, weight and health restrictions.
Make sure to follow any particular seating order and loading instructions.
Always use safety equipment such as seat belts and safety bars.
Make sure children keep hands and feet inside the ride at all times.
Know your child. If you don't think they'll be able to follow the rules, keept them off the ride.
Trust your instincts. If you are worried about the safety of the ride, choose a different activity.
Avoid "mall rides" if they are over a hard, unpadded surface or if they don't have a child restraint, such as a seat belt.
Unfortunately, even the most cautious parents cannot prevent injuries from occurring. You might have followed all of the rules listed above, and your child might still be injured through no fault of your own or their own. Often, rides and attractions that seem safe can fail or are operated incorrectly, causing severe and lasting harm to the riders.
When this happens, you have the right to take legal action against the park or the manufacturer of the ride, or both. By speaking with an experienced Kentucky accident and injury lawyer like the ones at Minner Vines Moncus Injury Lawyers, you can be sure that no stone will be left unturned in their investigation. They will identify any and all liable parties and will pursue civil action to the fullest extent possible to get you justice.
Time is Limited: Contact an Amusement Park Injury Lawyer Today
The laws of the state of Kentucky allow victims of amusement park or theme park injuries to receive compensation if their injuries were caused by the negligence, carelessness, or intentional actions of a ride operator, theme park management, or the ownership group. You might be eligible to recover compensation for your medical expenses, lost wages, and pain and suffering. With extensive resources, winning trial strategies, and an unyielding commitment to the pursuit of fair and just outcomes, Minner Vines Moncus Injury Lawyers is the clear choice for your spinal cord claim. Known for our ability to handle complex cases, our attorneys have recovered over a billion dollars in compensation for their injured clients. Do not hesitate to call our office to learn how we can help you.
Minner Vines Moncus Injury Lawyers has served clients across the nation with offices in Kentucky. Call today and learn more about how we can help you.
Contact a knowledgeable member of our team at (859) 550 2900 to discuss your claim and how we can help you. Injury claims have a statute of limitations that prevent them from being filed after a specific period, so make sure to contact us as soon as possible to get started on your case. We are ready to listen to you and take the necessary action to get you the justice you and your family deserve.