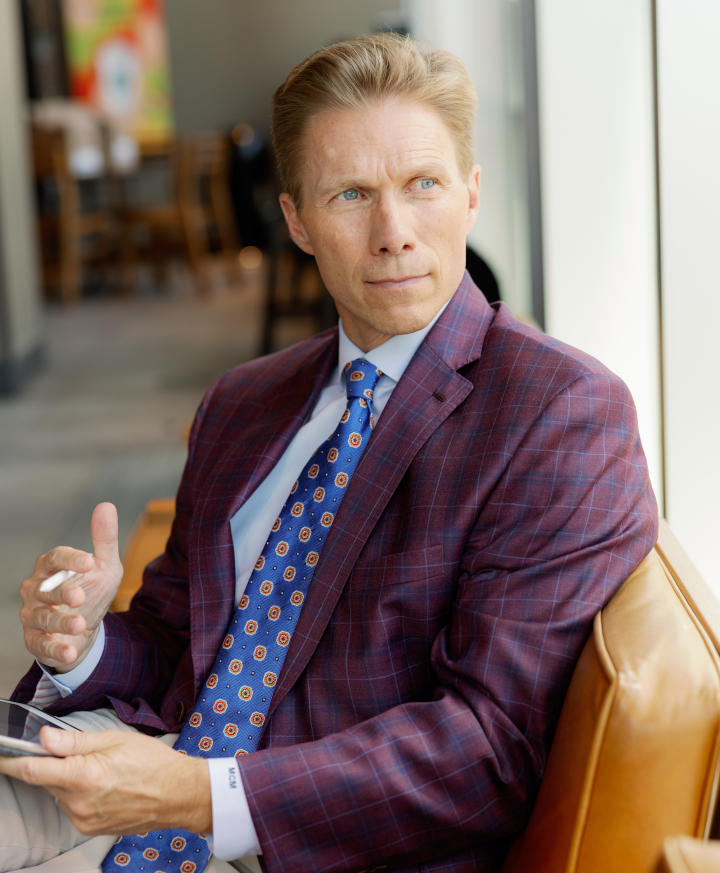 Were you or a loved one injured in a car accident in Kentucky? If you sustained injuries due to negligence, you may be entitled to compensation for medical bills, lost wages, and your pain and suffering. An experienced Kentucky car accident lawyer at Minner Vines Moncus Injury Lawyers can help you fight to recover every dollar you deserve. 
For decades, we've worked hard to help accident victims get back on their feet again. Our efforts have helped clients recover over a billion dollars in compensation.
Let us put our decades of experience to work for you. Call our law offices in Kentucky at(859) 550-2900 to schedule a free consultation today.
How Minner Vines Moncus Injury Lawyers Can Help After a Car Accident in Kentucky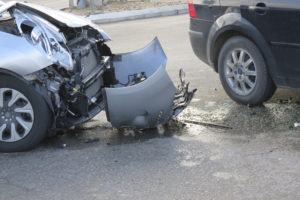 Car accidents happen every day in Kentucky. That doesn't mean you've ever been injured in a crash–and it certainly doesn't mean you want to worry about a legal battle. 
An experienced Kentucky personal injury attorney can make a world of difference. At Minner Vines Moncus Injury Lawyers, we have over 7 decades of combined experience handling injury cases. We can use that experience to help your case proceed as smoothly as possible–so that you can get money in your pocket faster.
Hiring us means you'll have a lawyer who will handle every aspect of your case, including:
Handling the investigation into the crash
Consulting experts and specialists when needed
Calculating the fair value of your insurance demand
Filing your insurance claims with the appropriate carriers
Negotiating with the insurance companies and defense lawyers
Our Kentucky personal injury lawyers have already recovered over a billion dollars in compensation over the years. We've been recognized for that expertise. Members of our law firm have been recognized as Best Lawyers and Avvo Top Attorneys.
When you're ready to learn more about your legal rights, give us a call for a free consultation.
How Common Are Car Accidents in Kentucky? [2022 Update]
The Kentucky State Police reported 119,449 traffic accidents across the state of Kentucky during 2020, a 24% decrease from the prior year. Over 29,000 people suffered non-fatal injuries in auto accidents statewide.
Sadly, at least 779 people were killed in Kentucky motor vehicle accidents in that single year. That's an increase of 34 deaths when compared with 2019 traffic fatalities, even though the overall number of crashes decreased during the pandemic.
What is My Kentucky Car Accident Case Worth?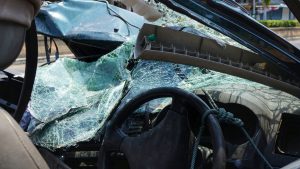 Every personal injury claim is unique. The value of your case will depend on your financial costs and your intangible, personal losses. 
Often, the severity of your injuries is the most influential factor in determining how much your personal injury case is worth. More serious injuries require more extensive (and expensive) medical treatment. They can also be more painful and life-changing than mild injuries.
Our lawyers will review the evidence and examine a number of factors when assessing the fair value of your case, including:
How the injury will impact your ability to work
The total out-of-pocket expenses you've incurred
Whether you'll suffer a permanent disability or impairment
Any changes to your lifestyle or quality of life
Valuation is a complex process. However, it's necessary if you want to make sure your settlement or verdict is fair. Call today to learn more about how our experienced team can help.
What Types of Damages Are Available to Car Accident Victims?
Kentucky is a "choice no fault" insurance state when it comes to car accidents. In a typical no-fault state, victims file a claim with their own carrier after an accident first.
If you elect to stay within the no-fault system, your insurance company will provide compensation for:
Medical expenses 
Lost wages
Property damage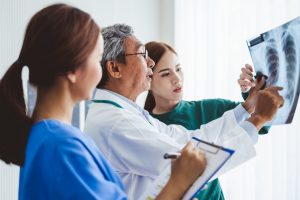 However, you can only recover damages up to your policy limits. Basic coverage provides up to $10,000 in coverage, although you may have purchased additional insurance.
In Kentucky, drivers can opt out of this no-fault system and forgo first-party personal injury protection (PIP) coverage. In these cases, you can file a personal injury lawsuit for damages against the at-fault party.
Kentucky personal injury laws give victims the right to recover both economic damages and non-economic damages. 
Types of damages available in personal injury cases include:
Past and future medical expenses
Lost wages
Reduced earning potential
Rehabilitation costs
Property damage
Pain and suffering
Emotional distress
Diminished quality of life
Physical disfigurement 
Scarring
Anxiety, depression, and PTSD
Loss of consortium
Did you lose a loved one in a fatal car accident? Our wrongful death lawyers in Kentucky can help you file a lawsuit to recover compensation for medical bills, loss of support, and more.
Can I Recover Damages If I'm Being Blamed for a Car Accident in Kentucky?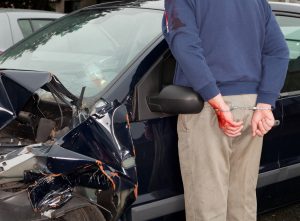 If someone else was partly responsible for the crash, you won't lose your right to compensation even if you share some of the blame. Kentucky is a pure comparative negligence state. Financial liability is divided between all parties involved in an accident. That division is based on each party's "percentage of fault".
While you won't lose your right to seek damages, contributory fault is important. Your damages will be reduced by your percentage of fault. So, you can lose a portion of your compensation if you share some of the blame.
We'll Fight to Recover Compensation for All of Your Car Accident Injuries
At Minner Vines Moncus Injury Lawyers, our Kentucky car accident attorneys handle all types of personal injury cases, including those involving:
Whiplash injuries
Traumatic brain injuries
Broken bones and fractures
Facial disfigurement 
Head and neck injuries
Concussions
Back injuries
Organ damage
Crush injuries 
Amputation injuries
Paralysis
Wrongful death of a loved one
While some car accident injuries can be mild, others can be severe or even catastrophic. You can count on our experienced attorneys to fight for the fair compensation you deserve. Call to schedule a free case review today to learn more about your legal options.
What Causes Most Car Accidents in Kentucky?
Car accidents happen for many different reasons. In the end, no two car accidents are exactly the same. However, some things cause car accidents to occur more often than others. 
In Kentucky, some of the most common causes of car accidents include:
Texting while driving
Excessive speeds
Drunk driving
Using illegal or prescription drugs
Failure to yield the right-of-way 
Tailgating 
Dangerous turns
Aggressive driving
Unsafe passing
Illegal lane changes
Running a red light or stop sign
Hazardous road and weather conditions
Defective vehicles or defective safety equipment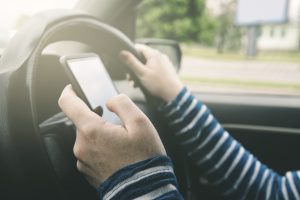 More than one factor may have played a role in causing your crash. To recover the maximum compensation available, you'll have to know why your accident happened in the first place. 
To learn more about how an experienced lawyer can help, call Minner Vines Moncus Injury Lawyers to schedule a free case evaluation today.
How Do I Prove Negligence After a Car Accident in Kentucky? 
Most car accident claims in Kentucky are based on a legal theory called "negligence." Negligence is a failure to exercise a reasonable amount of caution under the circumstances. 
To seek compensation from the at-fault party, you'll need evidence to establish the following elements:
A legal duty of care
Breach of duty
Causation, meaning that the at-fault party's breach of duty caused your accident
Damages, or the injuries and property damage you've suffered
Depending on your insurance coverage, you may also have to prove that your injuries were sufficiently serious to seek compensation from the at-fault party.
Even if you remain within the no-fault system, you can pursue a claim for additional damages if you can prove that your injury claim meets one of the following thresholds:
You incurred at least $1,000 in medical care after the accident
The accident caused permanent disfigurement or injury or permanent use of a bodily function
Your injuries included a fracture of a weight-bearing bone or a compound, compressed, or displaced fracture of any bone
Regardless of whether you're covered by the Kentucky no-fault law, it can be challenging to get the proof you need. Our lawyers will conduct a detailed investigation so that you can focus on getting better. 
How Long Do I Have to File a Lawsuit After a Car Accident in Kentucky?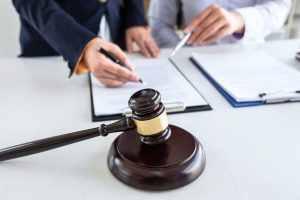 Car crash victims in Kentucky generally have two years to file a personal injury lawsuit. The two-year statute of limitations starts running on the date of your accident or the date you last received benefits under your PIP coverage.
Missing the deadline has serious consequences. You could be barred from seeking any compensation at all. That's why we highly recommend consulting a lawyer sooner rather than later. To get started, just give us a quick call for a free consultation.
Contact a Kentucky Car Accident Lawyer for a Free Consultation
Are you struggling with painful injuries after an automobile accident in Kentucky? If someone else caused your accident, you may be entitled to financial compensation. Call an experienced Kentucky car accident lawyer at Minner Vines Moncus Injury Lawyers to schedule a free initial consultation today. We'll fight to recover the maximum compensation you deserve.
---
Car Accident Resources
Blogs About Car Accidents