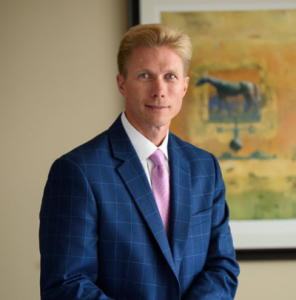 In the 1960s, Congress passed a federal law that threatened to withhold highway funding from states without vehicle inspection programs. In response, 31 states passed laws requiring owners to have their vehicles inspected periodically. 
But this threat did not last long. By the mid-1970s, Congress amended the highway funding law to remove this mechanism for withholding funding, and states like Kentucky subsequently withdrew their safety inspection programs.
It's important to understand how this absence of a car inspection program can affect you as a driver in Lexington, Kentucky.
Contact our law firm or call (859) 550-2900 to schedule a free consultation with a Lexington personal injury lawyer.
How Minner Vines Moncus Injury Lawyers Can Help After a Car Accident in Lexington, KY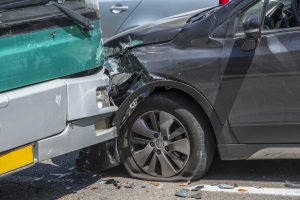 Minner Vines Moncus Injury Lawyers is well-respected for its legal work with accident victims in Lexington, KY, and elsewhere in the Commonwealth. Our Lexington car accident lawyers have over 100 years of combined experience and have successfully recovered over $1 billion in injury compensation for the firm's clients.
Our personal injury law firm's attorneys provide to every client:
A free consultation to openly and honestly discuss the legal options available
Aggressive negotiators to settle cases on the best possible terms
Nationally acclaimed trial attorneys to stand up to insurers in court
A car accident can disable you from earning a living or even caring for your loved ones. Contact Minner Vines Moncus Injury Lawyers for a free consultation to discuss your injuries and the accident case you can pursue.
How Many Accidents Result from Unsafe Vehicles?
According to a landmark study by the National Highway Transportation Safety Administration (NHTSA), the U.S. government found that 94% of car accidents result from driver-related causes. Only 2% of crashes result from bad weather and slick roads. And only another 2% — or roughly 40,000 crashes per year — result from vehicle malfunctions.
This number matches Kentucky's most recent car accident statistics. In the 2021 Traffic Collision Facts Report, 2.85% of crash reports in Kentucky cited mechanical failures as a contributing cause. These 3,117 crashes killed 24 people. 
The vehicle failures included:
Defective brakes
Burned-out headlights
Steering failures
Flat or blown tires
Kentucky accident reports also identified several problems with towed or carried loads that caused crashes. 
These problems included:
Unsecured loads
Oversized loads
Overweight loads
Defective tow hitches
Both commercial trucks and personal vehicles experienced these issues.
Kentucky's Car Inspection Requirements
Only 16 states require annual vehicle safety inspections. Kentucky is not one of them. When it comes to car inspection laws in Kentucky, the Commonwealth only requires a vehicle inspection when you buy a used car outside of its boundaries.
This inspection simply reviews the vehicle identification number (VIN) and odometer to ensure the vehicle was not stolen and the seller did not defraud the buyer. The inspection does not focus on the safety of the vehicle.
But the lack of inspection laws does not leave the police powerless to stop unsafe vehicles. Under Kentucky law, vehicles must be equipped to promote public safety. This means police officers can stop vehicles after a visual inspection.
The types of vehicle problems that could justify a traffic stop include:
Broken headlights, brake lights, turn signals, and tail lights
Excess or thick exhaust
A cracked windshield
Flat or blown tires
A damaged or missing door
Loose parts that can break off
Kentucky law doesn't provide a mechanism for the police to order a driver to have their vehicle repaired. Instead, it only allows them to issue a citation to drivers of unsafe vehicles. A judge can fine the driver between $20 and $100 for each violation.
But a fine does not force the driver to repair their vehicle, nor does it keep the driver off the road until the repair happens. In theory, a driver can just keep receiving citations for the unsafe vehicle without ever repairing it.
Liability for Crashes Caused by Unsafe Vehicles
When you get injured in a crash due to a vehicle defect or safety issue, you may have a few options for pursuing injury compensation:
The Driver
If a driver operates a vehicle that the driver knows or should know to be unsafe, they may have acted negligently. 
Suppose that a tire shop informs a driver that their tires are dangerously worn. If the driver continues to operate the vehicle, they might bear liability for any accidents they cause.
The Manufacturer
Manufacturers bear liability for accidents caused by their defective products. To prove liability, you must show the product was defective when it left the manufacturer's hands. Fortunately, you do not need to get into the manufacturer's state of mind. Instead, you can get compensation simply by proving the existence of the defect.
The Auto Repair Shop
If the dangerous condition came from a defective repair, you could place blame for the accident on the auto repair shop that negligently repaired the vehicle. You can prove liability by showing the repair shop failed to exercise reasonable care in performing the repairs.
Schedule a Free Consultation With Our Lexington Car Accident Attorneys
When you suffer an injury in a car accident due to a vehicle defect, you may have many options for recovering injury compensation. Our experienced legal team can fight to bring you financial justice. Contact Minner Vines Moncus Injury Lawyers for a free consultation with an experienced Lexington car accident attorney.